Krita is a free and open source digital painting tool for artists, illustrators.
After a year-long development, Krita released version 3.0 with lots of features and enhancements. This milestone release contains the features which is funded by the 2015 kickstarter campaign for Krita. Some of the major enhancements are – animation support is integrated in Krita core library, instant preview for better performance painting, drawing with big brushes on big canvases, ported to the latest Qt 5 and KDE 5 platform. Other major features in this release includes –
True Blue 2d Frame-By-Frame Animation
Caching for Animation playback
Instant Preview for Big canvases with support of OpenGL 3.0
Frame dropping for slower devices for real-time animation playback
Entire layer workflow is enhanced with simple merging, quick select, mass editing of layer properties and grouping of multiple layers
Improvements in shortcuts
Major UI changes with popup menu
More filters
More tablet support
There are more changes, you can find the entire changelog here.
How to Download and Use
Krita 3.0 comes with AppImage i.e. you can run it any Linux distributions (Ubuntu 16.04 LTS, Linux Mint) without installing/waiting for package manager update. Please note that the AppImage is only available for 64 versions of Linux.
Download the appimage from below link.
Once downloaded, set the executable permission by running below command.

chmod a+x krita-3.0-x86_64.appimage

Once done, you can double-click the AppImage file Or use right click->Run to Run Krita 3.0
Screenshots
Here are some of the feature screenshots of Krita 3.0
[pic credit: krita.org ]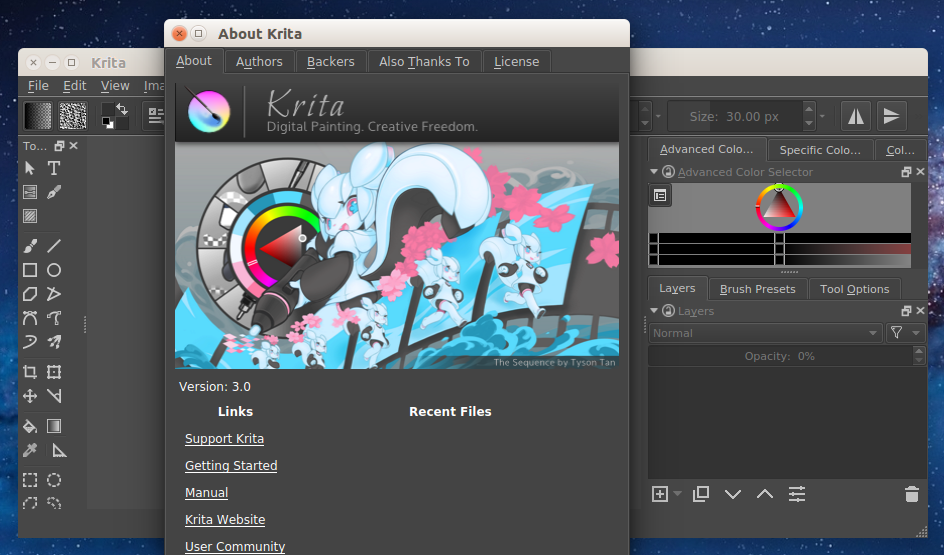 Krita 3.0 Running in Ubuntu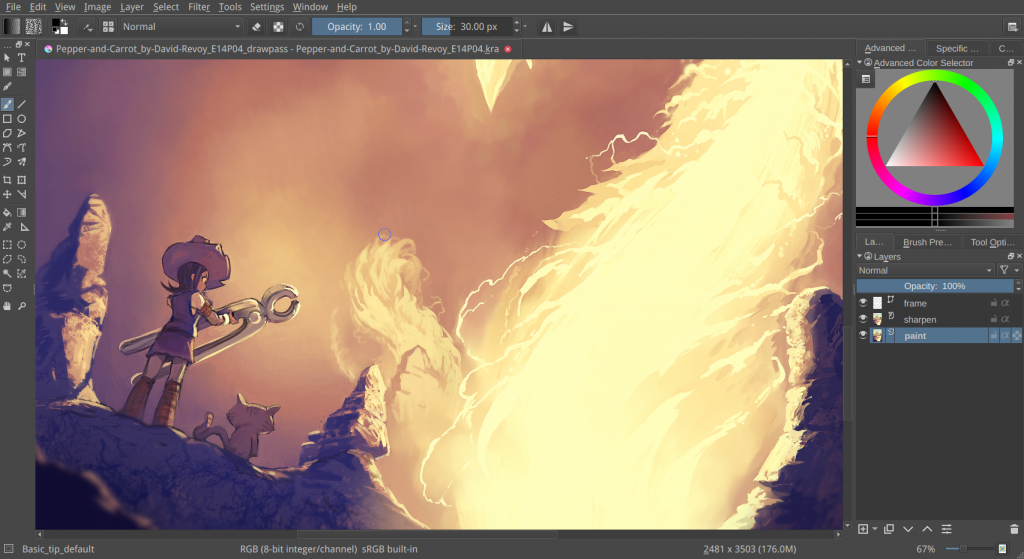 ---
We bring the latest tech, software news and stuff that matters. Stay in touch via Telegram, Twitter, YouTube, and Facebook and never miss an update!

Subscribe to Blog via Email