We list here 5 best and free remote desktop (RDP) software available in 2020 which you can immediately download and use in your Linux systems to connect remote devices – Linux or Windows i.e. you can do work from home by connecting to remote machines.
Remote desktop is a way to connect devices remotely over the internet or network for work, support and various needs. If you are a support engineer, student, remotely working – remote desktop tools are must-have utilities. Here is a curated list of RDP software for your reference.
Best Remote Desktop Software
Remmina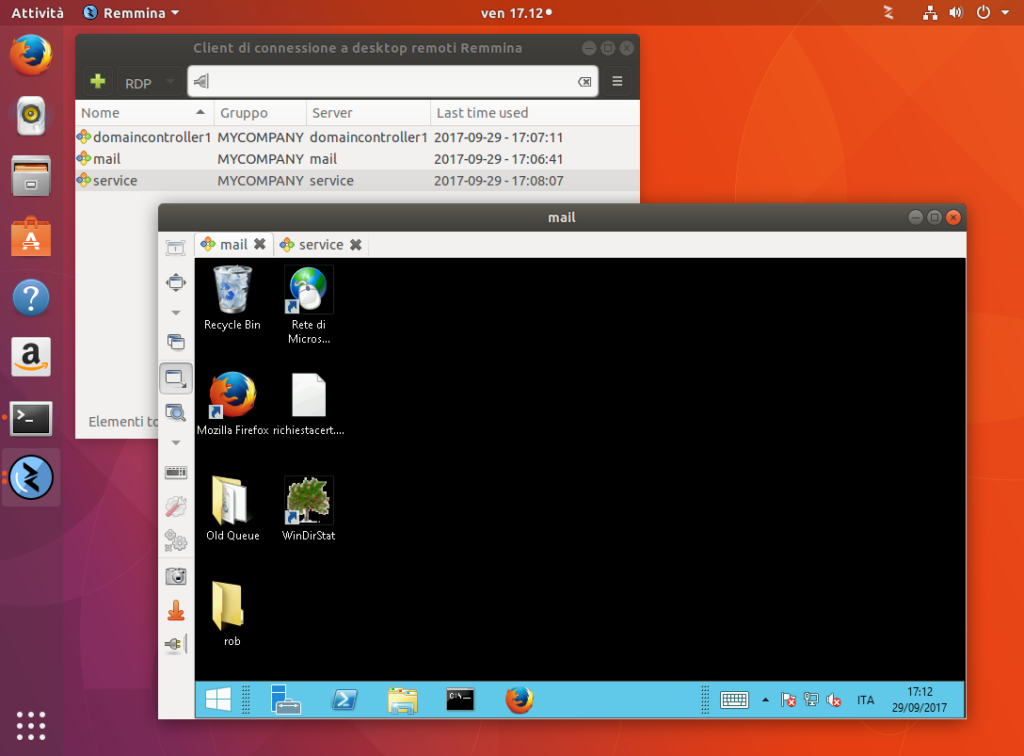 Remmina remote desktop client is free and open-source software available for Linux and Mac. It is the default remote desktop client for Ubuntu operating system. It supports Remote Desktop Protocol (RDP), VNC, NX, XDMCP, SPICE and SSH protocols. Remmina is active in development at the moment and having a simple user interface. You can give it a try in your Linux systems.
Note that Remmina is only a client, not an RDP server.
TigerVNC
TigerVNC is a high-performance, platform-neutral implementation of VNC (Virtual Network Computing), a client/server application that allows users to launch and interact with graphical applications on remote machines.
Supports advanced authentication methods including TLS encryption, TigerVNC is a well-performed and tested app that maintains the common look and feel across supported platforms.
TigerVNC is free to use for personal and commercial uses and available for Windows, Linux, and macOS. Both and client and server components are available.
Vinagre
Vinagre is an RDP client for GNOME desktops that supports RDP, VNC, SSH protocols. Available only for Linux systems, it is capable of connecting multiple servers via tabbed browsing and switching. Vinagre also loaded with features such as copy/paste in remote machines, frame compression, better color depth support, SSH tunneling.
It is free for both commercial and personal uses.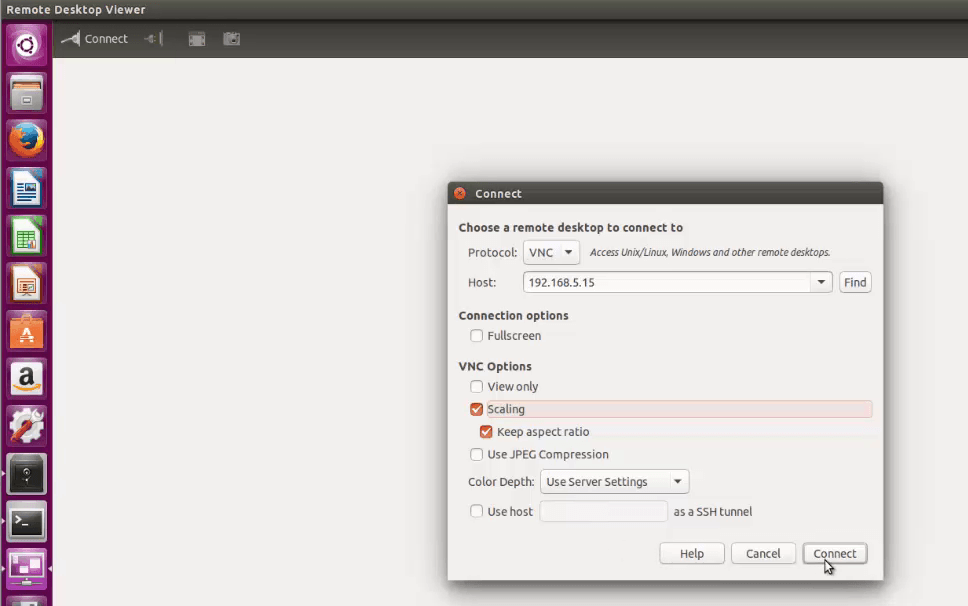 X2Go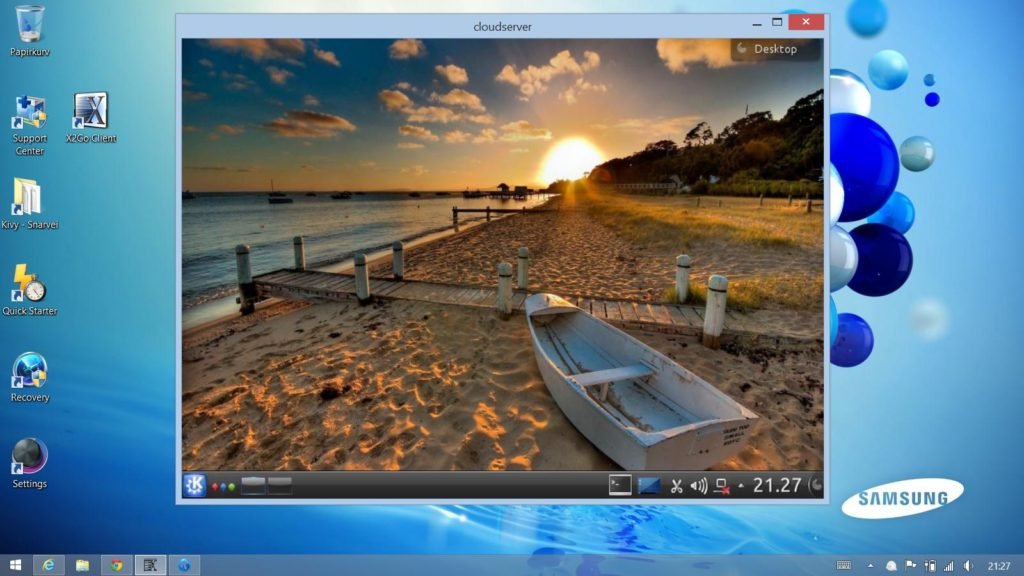 X2Go is a Linux based remote desktop software based on NX technology which is developed by NoMachine. It provides both client and server for remote connection. The client package is available for Linux, macOS, and Windows. You can connect to remote Windows machines via proxy as well using X2Go.
Licensed under GPL, X2Go can be used for both commercial and personal uses for free.
Chrome Remote Desktop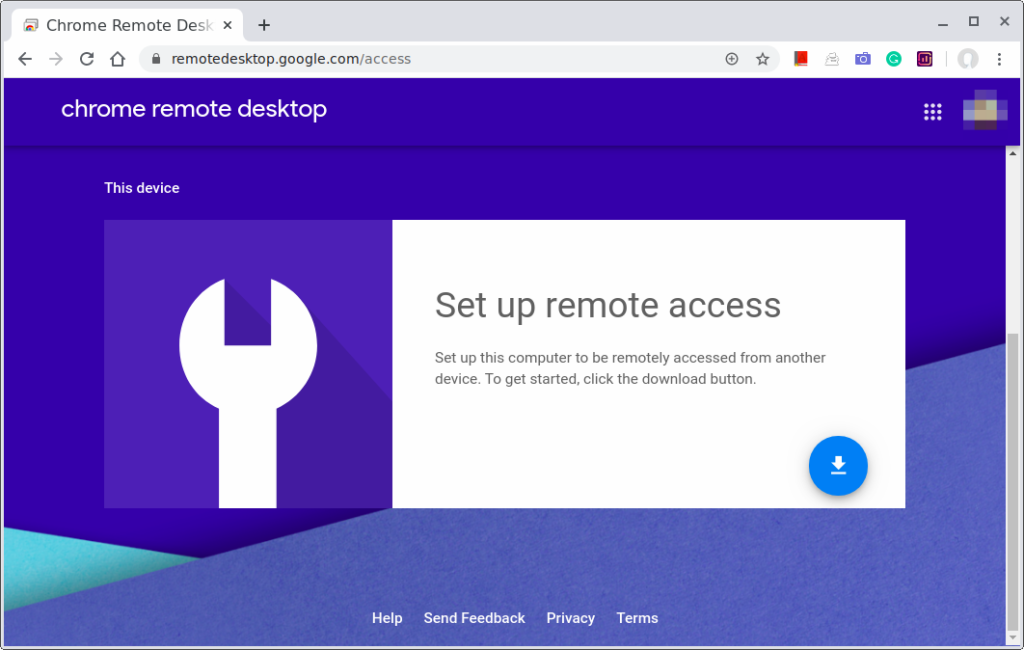 Chrome Remote Desktop is a remote desktop connecting tool developed by Google using proprietary technology. Unlike other tools mentioned here, this software runs in a browser supporting WebRTC. Initially, it was a Chrome extension that has been deprecated. Now it is accessible via https://remotedesktop.google.com/. Hence you can run it in Windows, Linux, macOS or any operating system.
A server component is downloaded in the host machine and it should use Chrome to access. Authentication is used by PIN generated by human users.
This software is limited to be used by 100 clients only.
---
The followings are some more remote desktop clients that are available today. Some of them are paid versions as well and worth mentioning here. You may want to check out them using their website below.
→ Which one of the remote desktop software is your favorite? Let us know in the comment below.
Using Mastodon? Follow us at floss.social/@debugpoint