At the Ignite 2020, Microsoft announced that the Chromium-based Edge browser will have a Linux preview build in October this year. When announced the Edge browser in Jan 2020, Microsoft told us that they are planning for a Linux package as well. And it seems, they kept the promise.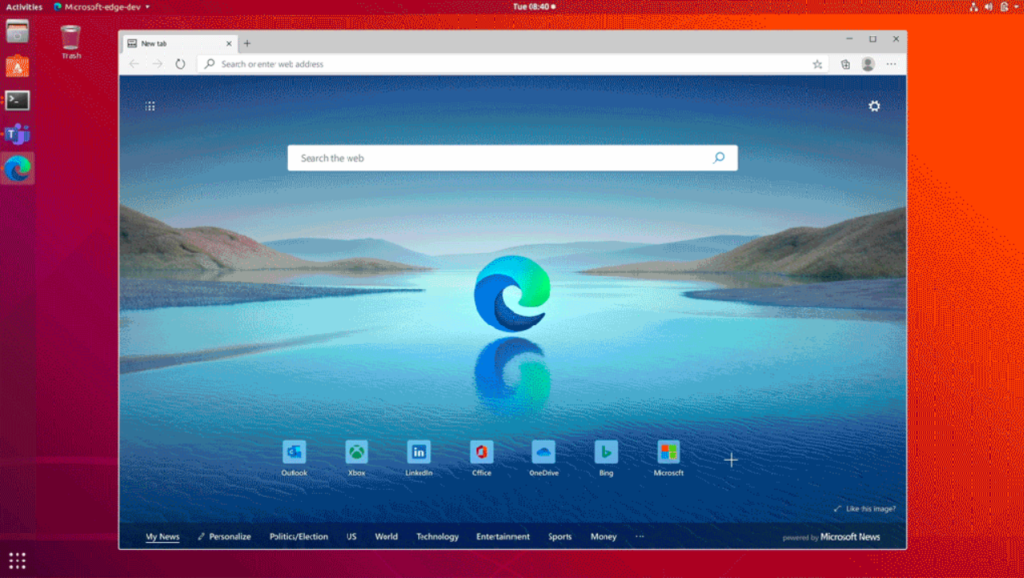 This is a piece of good news apparently for businesses as well as developers. You can now test your application in a single browser which have native builds for both Windows and Linux. This reduces the overhead of broken apps due to the operating system and their package differences.
For enterprise deployments, the system admins now streamline their workflow by choosing a single browser for Windows and Linux both deployments.
"Our mission to bring Microsoft Edge to the platforms our customers use daily takes its next step: starting in October, Microsoft Edge on Linux will be available to download on the Dev preview channel. When it's available, Linux users can go to the Microsoft Edge Insiders site to download the preview channel, or they can download it from the native Linux package manager. And just like other platforms, we always appreciate feedback—it's the best way to serve our customers."

– Mircosoft announcement
As per the announcement, Microsoft will provide the preview build for Ubuntu and Debian, to begin with. Then eventually for Fedora, OpenSUSE and others.
Feature-wise, the initial builds will be weekly for Edge coinciding with Windows. Microsoft promised that as the Broseer matures in Linux, all features such as extensions, developer tools, the sync will be available in future previews.
The good thing about this announcement is you will have a stable channel for Edge and would help businesses, developers plan their deployments and troubleshooting.
Hopefully, after these announcements, the native Microsoft products such as OneDrive and Office 365 would work better in the Edge browser with additional functionality. Today, the Office 365 experience is not that great in Chrome or Firefox which is a bit slow and less -functional.
Cost-wise, this sees will definitely save businesses time and effort. You may need to less worry about different versions/deployment for Windows and Linux for a sample browser such as Firefox. One single browser with a version can be deployed to different operating systems.
This sees a win-win situation for both Linux users and Microsoft, considering Chrome is resourcing heavy still and Firefox is in troubled water due to all the not-so-good reasons.
Stay tuned here until October for the preview build of Microsoft Edge and keep an eye here.
Image credits: Microsoft.
Using Mastodon? Follow us at floss.social/@debugpoint