This guide explains the steps you need to do to install Google Chrome in Ubuntu 14.04 LTS.
Ubuntu 14.04 LTS comes with Mozilla Firefox preloaded. This is the only browser that comes with the distro default.
But a more popular browser Google Chrome doesn't come with the installer. You have to manually install Chrome. Follow the below steps to install Google Chrome in Ubuntu 14.04 LTS.
How to install Google Chrome in Ubuntu 14.04 LTS
Step 1: Go to https://www.google.com/intl/en_in/chrome/browser/
Step 2: Click the' Download Chrome' button.
Step 3: In the pop-up window, choose '32 bit .deb' for Ubuntu.
You can choose other options also if you have a different installation.
Step 4: Click 'Accept and Install'
Step 5: Save the file by clicking Save. Wait for the download to finish, it would take a minute or two depending on your INTERNET speed.
Step 6: Typically if you are in Firefox, the download file saved at
Home -> Downloads
Step 7: Right-click the file and 'Open with Ubuntu Software Center'
Step 8: After Software Center opens, click INSTALL.
Step 9: Please wait until the installation finishes.
Step 10: After installation is complete, go to Unity search and type 'chrome' and click Google Chrome.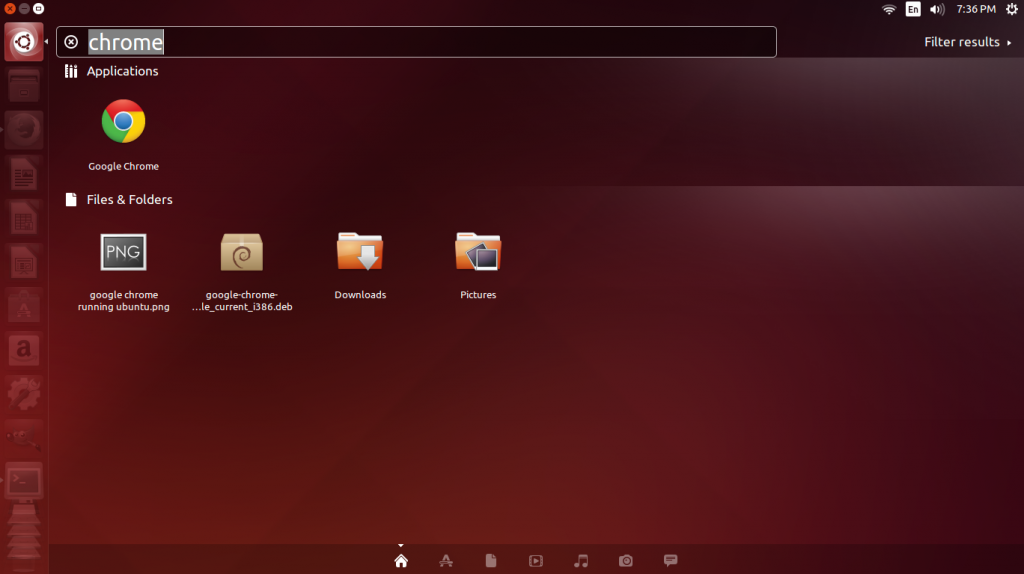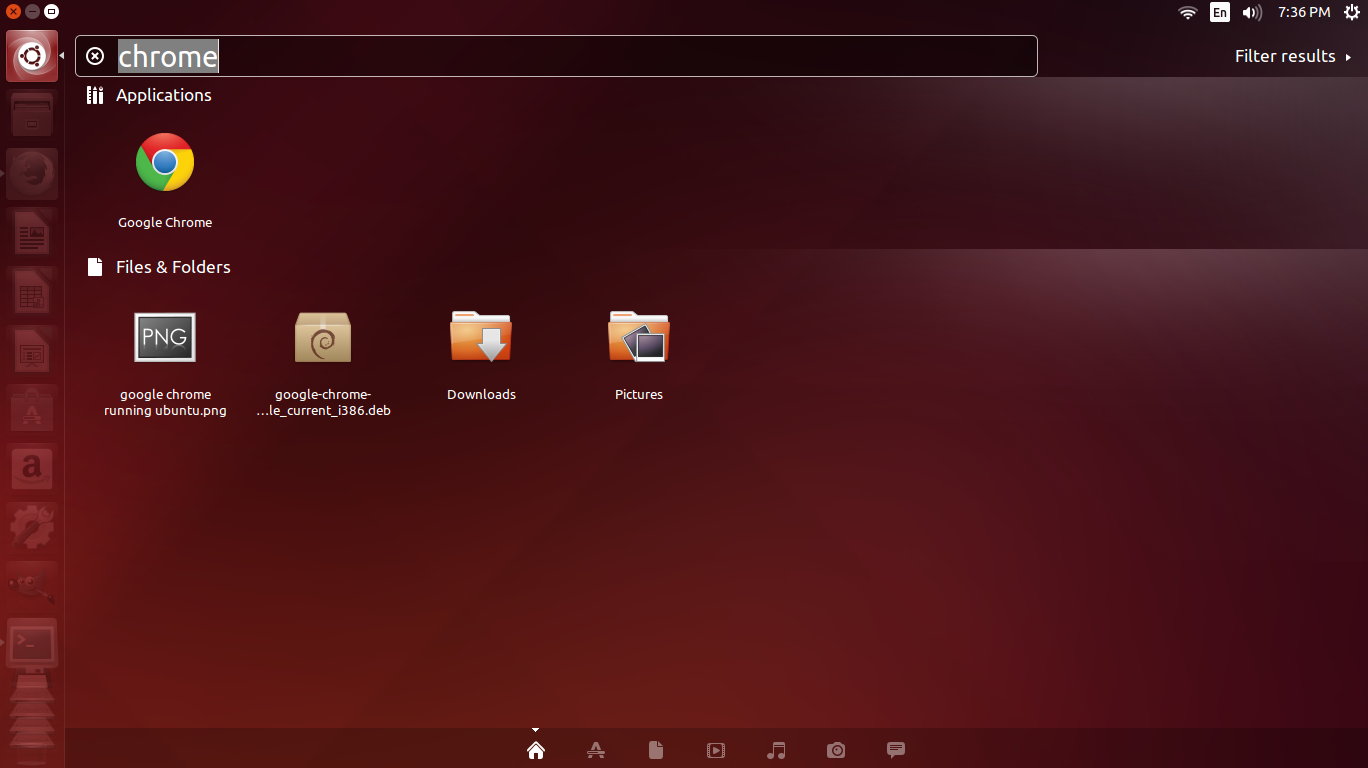 Step 11: Chrome should be up and running!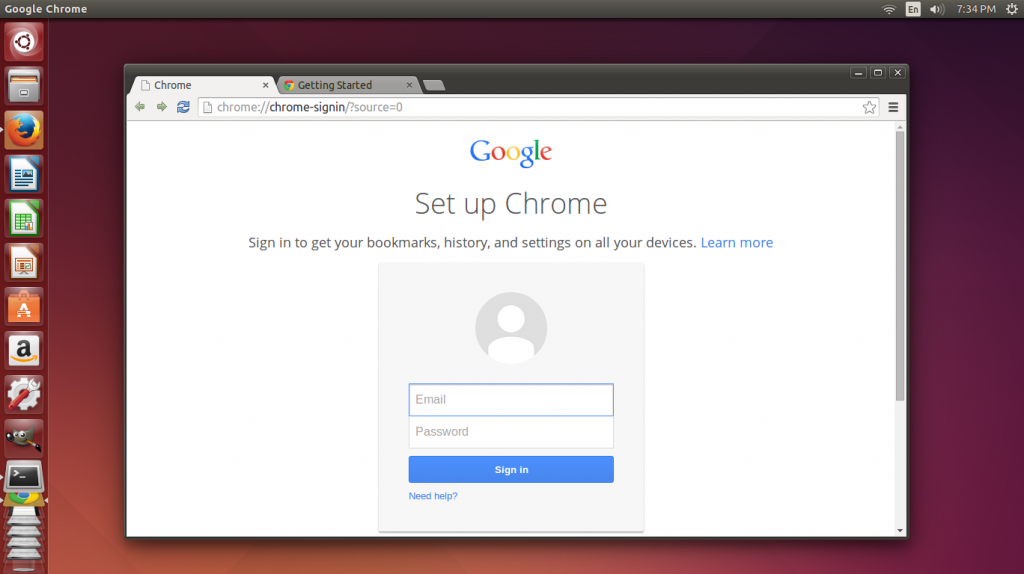 I hope this quick guide helped you to install Google Chrome in Ubuntu14.04 LTS. This is part of the Ubuntu Tutorial series.
Using Mastodon? Follow us at floss.social/@debugpoint