The native extension app of GNOME – Extensions gets a nice and useful feature in GNOME 40.
GNOME Extensions make your GNOME desktop more productive. There are hundreds of Extensions available for every need. GNOME provides a native app called 'Extensions' to manage the installed extensions.
GNOME 40 Extensions App
The native Extension app gets a nice search feature in GNOME 40. This feature adds a search button in the Extension ap at the top bar. If you have many extensions installed, you can easily search by keyword with keypress and navigate. Although this is a very small feature, can be handy at times.
The current look of the app in GNOME 3.38: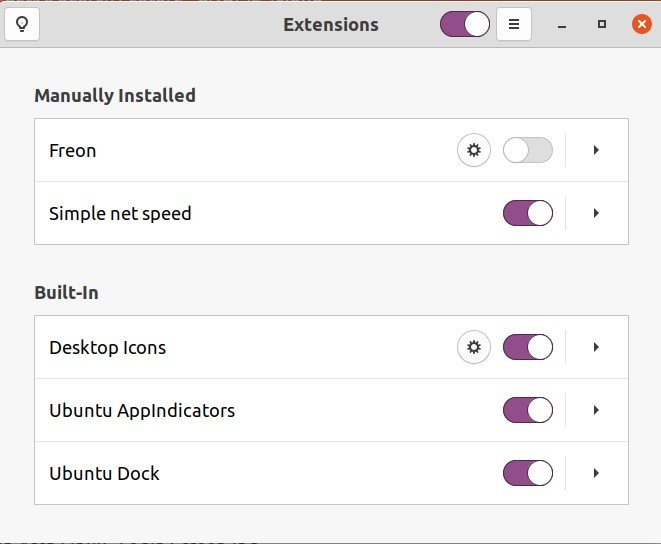 And this is how it looks in GNOME 40.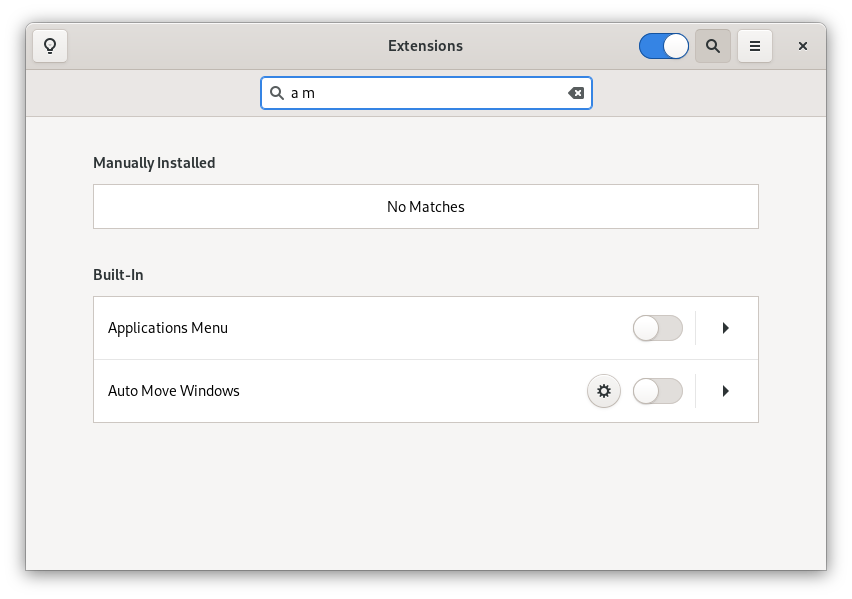 This may feel like a duplicate feature if you use the popular GNOME Tweaks app. GNOME Tweak is used to tweak various additional settings of the GNOME desktop more easily. Although you can do everything using dconf editor. However, GNOME Tweak already has a global search option and it has an Extension management section as well.
Using GNOME Tweak's global search, you can also navigate to your desired Extensions easily.

What else is in GNOME 40?
GNOME 40 which is in development at the moment also bringing the proper process to help the Extension authors and developers. This involves proper testing of Extensions before the final release. Other notable changes that are coming to GNOME 40 are the introduction of multiline icon labels in the GNOME shell grid, horizontal scrolling of the GNOME App grid, autocomplete of path/address in Files. You can check our GNOME 40 features overview for further reading.
Although this feature seems very little, it is indeed a nice addition to the Extension App. Mainly when you are in a hurry and quickly want to find out your extension to make some changes. You just type two to three letters of your extension name and it pops up.
GNOME 40 is scheduled for release on March 24, 2021. An early alpha release is expected in the second week of Jan 2021.
I wanted to try this feature with the nightly build of GNOME 40, but hit a couple of roadblocks. First, the GNOME OS nightly build server is super slow, the download speed is horrible. Then I went to GnomeContinuous project for a nightly image. Its installation section has a broken link to the GNOME live images. I am yet to try Fedora Rawhide – not sure Rawhide has the nightly builds of GNOME 40. We need a proper instruction document for GNOME testing overall. For alpha, beta testers it is too overhead to compile from the source where GitLab already provided CI/CD.
Using Mastodon? Follow us at floss.social/@debugpoint