A beginner's guide on how to install Flatpak in Ubuntu.

Flatpak is the new way of distributing apps across the Linux universe irrespective of the distribution. This cross-distro application distribution and deployment framework enable developers to Flatpak setup for apps for all major distributions.
The major hurdles in any Linux apps distribution are dependencies and Flatpak covers that. Flatpak builds bundles the dependencies for the respective apps and end-users need not worry about it.
With the growing trends, lots of app developers are now providing the Flatpak builds along with traditional packages e.g. *.deb, etc. With a quick setup for your distributions, you can be ready to explore the world of Flatpak apps. All the Flatpak apps are available on flathub.org. You can search and just click a button, you can install the Flatpak apps. Here's how to set it up for Ubuntu 17.10, 18.04.
How to setup Flatpak in Ubuntu
Add the Flatpak repository which is the authentic way of enabling Flatpak in Ubuntu. Run below commands from terminal and provide password when prompted.
sudo add-apt-repository ppa:alexlarsson/flatpak
sudo apt update
sudo apt install flatpak

Enable Ubuntu Software to recognize Flatpak apps and its installations. Run below commands from terminal and provide password when prompted.
sudo apt install gnome-software-plugin-flatpak

Add the Flathub repository where all the Flatpak apps resides. Run below commands from terminal.
flatpak remote-add --if-not-exists flathub https://flathub.org/repo/flathub.flatpakrepo

Once installation is completed and reboot is done, you can proceed with installing some cool Flatpak apps via below steps.
How to Install Flatpak Apps in Ubuntu
Go to Flathub.
Search any apps you want to install.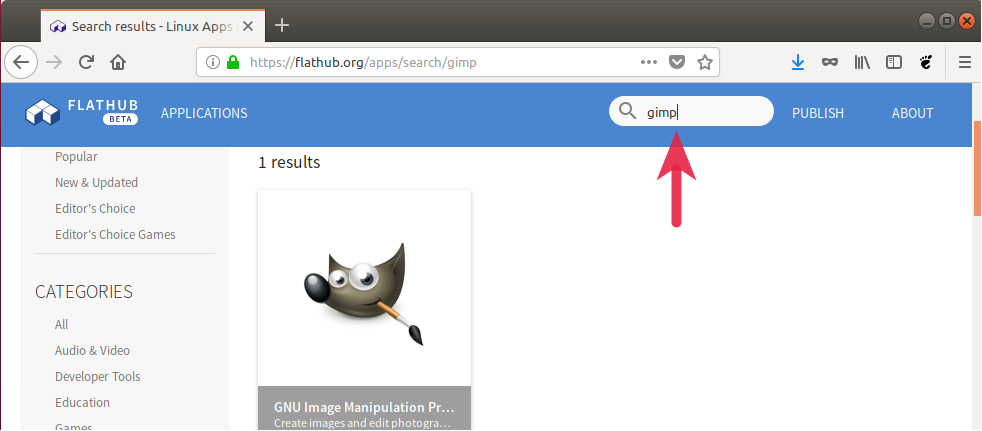 Click install after selection of your desired app.
Click Ok when it prompts to start the installation via Software.
The Software will open and wait till the installation finishes.
That's it. Very simple steps indeed to enable Flatpak and install Flatpak apps from Flathub in Ubuntu. Drop a comment below if you are facing difficulties with the above steps.
---
We bring the latest tech, software news and stuff that matters. Stay in touch via Telegram, Twitter, YouTube, and Facebook and never miss an update!

Subscribe to Blog via Email