The next major enhancement release of KDE Plasma 5.19 beta is now available for download and test.
Shiny and brand new KDE Plasma desktop environment is getting ready with their next 5.19 release with more stability, fixes, configuration options for the users.
You must be already aware that KDE Plasma is one of the best configurable Linux desktop environments out there, undoubtedly. One can actually make your KDE Plasma desktop to look like the way you want as per your need – that too – with its in-house configuration tweaks, themes, and so on. No need to install a series of extensions, tweak tools additionally in KDE Plasma as you do in GNOME Desktop.
KDE Plasma 5.18 was released a while back and now the KDE project announced the availability of Plasma 5.19 beta for testing.
Let's see what's coming in this new version.
KDE Plasma 5.19 Beta – What's new
There is a huge list of changes and fixes are coming up. I have extracted the major changes here in terms of both visual changes and core updates. You can always refer back to the changelog for a detailed list.
Desktop Widgets and appearances
The System Monitor widgets have been rewritten from scratch and it is now more visually appealing with functionality.
Plasma now has a consistent design and header area in system tray applets as well as notifications.
A new set of photographic avatars available for you!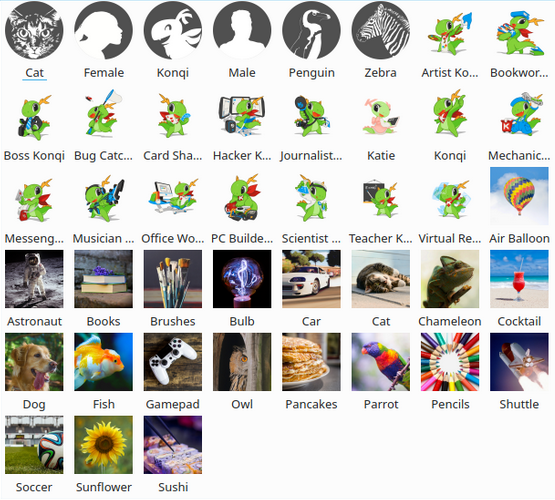 Sticky notes get usability improvements.
GTK 3 applications immediately apply a newly selected color scheme and GTK 2 applications no longer have broken colors.
Overall desktop default fixed-width font size is increased from 9 to 10.
There are now 48px versions of Breeze theme Places icons, which means that folders now look pixel-perfect in Dolphin when using a 48px size.
KDE applications
Dolphin brings a new option to quickly move or copy the selected files in one pane of a split view into the folder in the other pane. What? This is an insanely great feature though.
Konsole tabs can now be assigned colors. This is handy.
Plasma Vaults can now use GoCryptFS as an encryption backend.
Okular document viewer now allows zooming in farther than 1600%.
Internal links in Markdown documents is improved in Okular.
Flatpak repositories in use are easier to remove now in Discover.
KSysGuard has now shows info for systems with more than 12 CPU cores.
KMail and other Kontact apps can once again connect to Google services, as Google has finally re-authorized access.
Running an executable script in Konsole from Dolphin and other apps now works again.
System settings
Complete system settings application launches on the page you asked when launched within KRunner.
The Display settings page now shows the aspect ratio for each available screen resolution.
Plasma's animation speed has more controls now.
You can now disable indexing of hidden files along with configuration for individual directories.
You can get your graphics hardware information in the Info Center.
A couple of Wayland related updates:
New option to control mouse and touchpad scroll speed
New subsurface clipping reduces flickering
Screen rotation now works for tablets and convertible laptops.
Apps whose desktop files end in .desktop (such as Telegram) now display their icons on Wayland.
An impressive list of updated indeed. If you are interested to try out considering this is a beta release, follow download links below.
Download
As it is a beta release, be careful running KDE Plasma in your working system or production system. You may encounter bugs as it is being tested at the moment. To try, download the Kde Neon Unstable edition from the below link.
Via developer blog, KDE announcement. Pic credit: KDE
Using Mastodon? Follow us at floss.social/@debugpoint