Play Cloud Music Directly from Unity, GNOME Desktop.
Nuvola Player gives you experience of a native desktop app for cloud music services by closely integrating itself to the Unity, GNOME desktop. The user experience is more than the browser player can offer. "It tries to feel and look like a native application as possible.".
Nuvola Player, recently released version 3.0.2, with supports from 14 music streaming services:
8tracks 5.0
Amazon Cloud Player 5.1
Bandcamp 2.0
Deezer 2.3
Google Play Music 5.12
Jango 2.0
Logitech Media Server 2.0
Mixcloud 1.0
Plex Music 1.1
SoundCloud 1.1
Spotify 2.1
TuneIn 1.0
Yandex Music 1.1
How to Install
Nuvola player can be installed using Tiliado repository installer. Download the Tiliado repository from below link for Ubuntu 16.04 Xenial Xerus.
Download Tiliado Repository for Ubuntu 16.04
For other Ubuntu versions, see here. 
Once it is downloaded, install it using below command from terminal:
sudo dpkg -i tiliado-repositories_0.3.6-1_all.deb

After installation, launch it from Dash – search for "Tiliado Repositories". Once launched, follow the onscreen instructions and complete the Nuvola player installation.
Running the Nuvola Player
After Installation, you can launch it from Dash by searching "Nuvola". The first screen would look like this: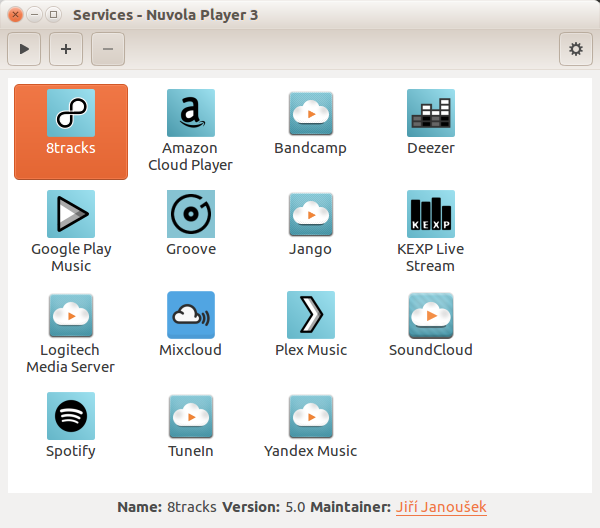 This contains the list of services which it supports. Version 3.0.2 supports 15 services. You can click any of the services and start playing songs right away.
Here's a screenshot of Nuvola Player playing SoundCloud music service. As you can see, it also integrates it in notification area for max usability to behave like a native player, even if it is playing directly from web.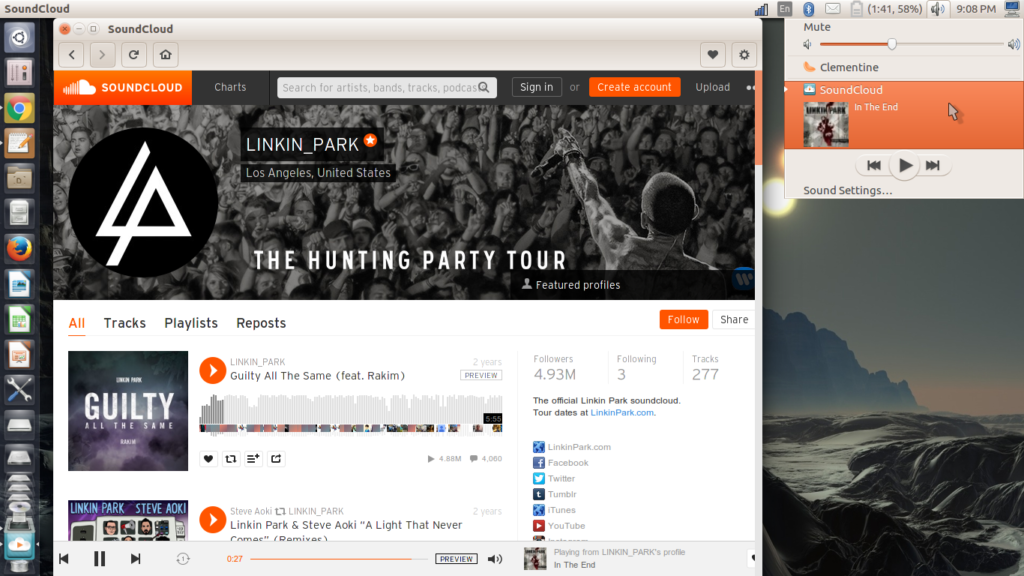 Nuvola Player also comes with shortcut option. Instead of Launching Nuvola player from Dash every time, you can create a shortcut of your favorite music streaming service directly into Unity bar and launch it.
To create a shortcut, select your favorite service and click 'Create application launchers'.
After creation, you can find it under dash. Then you can drag it to Unity bar for easy and direct access.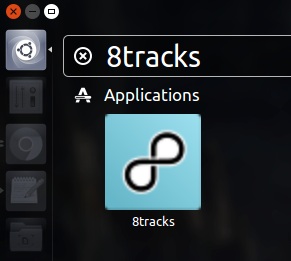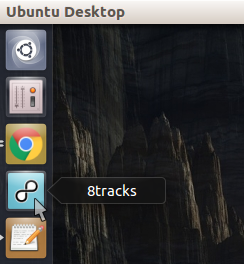 So, what do you think about Nuvola Player?A great piece of software isn't it?
Using Mastodon? Follow us at floss.social/@debugpoint