Shotwell 0.25.3 released with numerous bug fixes and improvements.
Shotwell is a photo manager, organiser and viewer for GNOME 3 desktop environment. Shotwell is capable of importing images from disk, camera. It can automatically organise images based on time stamps, keywords, folders. You can also do some simple image editing – such as crop, rotate, colour adjust, straighten etc. Shotwell comes with in-built support for social media sharing of photos directly from its GUI – such as Facebook, YouTube, Flickr.
Shotwell recently released version 0.25.3 with improvements and bug fixes. You can find the entire changelog here.
You can also grab the source file from here.
Install
To install Shotwell 0.25.3 in Ubuntu 16.04, 16.10 run below commands from terminal . Please note that it is unstable release and make sure you backup any shotwell related files before updating.
sudo add-apt-repository ppa:yg-jensge/shotwell-unstable
sudo apt update 
sudo apt install shotwell

Once installed you can launch it from dash search or application menu.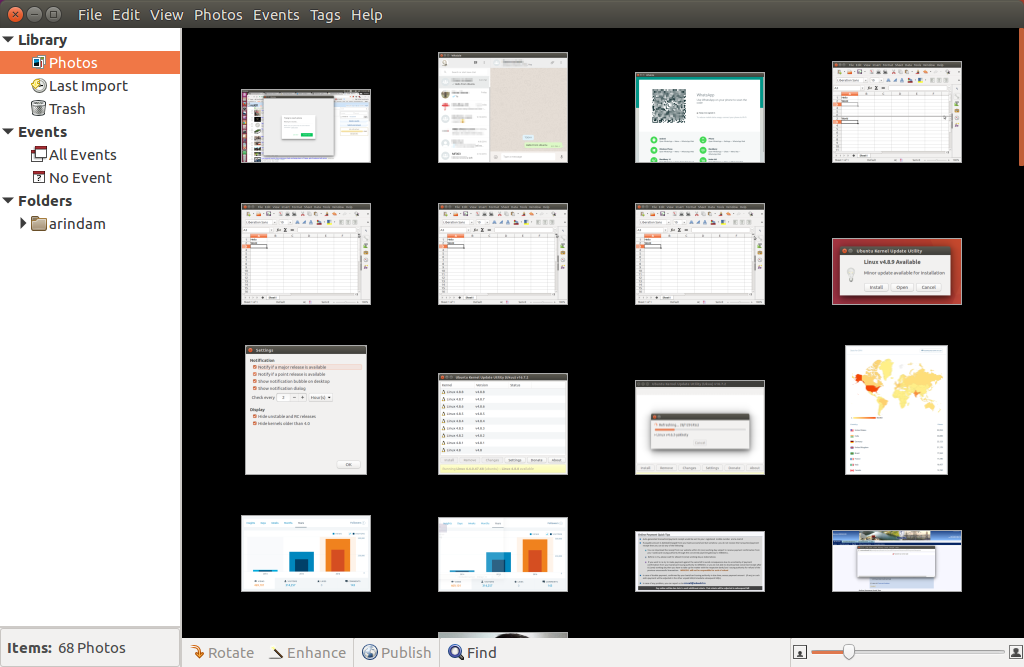 Using Mastodon? Follow us at floss.social/@debugpoint