The Ardour team brings a surprise with Ardour 6.8 release. We round up the features in this post.
Digital Audio Workstation software is used as a central application for producing, creating, and mixing audio. They are very complex applications and capable of connecting and controlling several audio sources to create final audio output. Among the top free DAW apps that are available in Linux, Ardour is very active in terms of development and bug fixes. Ardour keeps improving itself to comply with the latest hardware and platforms while bringing new features to its users.
The earlier Ardour 6.7 was supposed to be the final release for older hardware and platform. And looking at the volume and importance of the bug fixes and new features – the team decided that the older platforms deserve a well closure with Ardour 6.8. Ardour 6.8 release would the final release for older platforms.
That said, let's take a look at what's new in this new release.
Ardour 6.8 Release Updates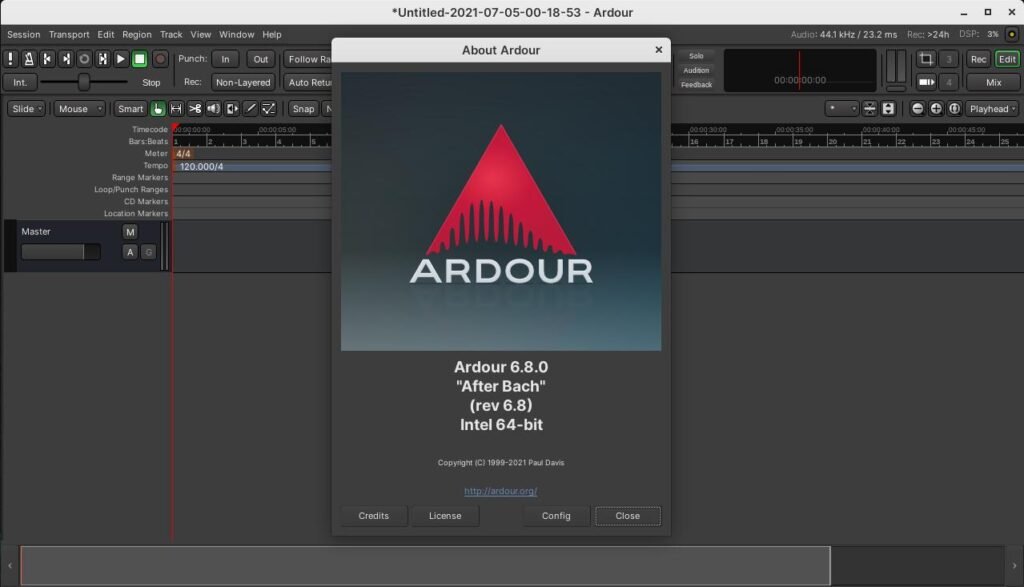 Some key playlist function changes in this release. User gets a prompt to create a playlist name from now on which prefills with default value of Take.0, Take.1 and so on with auto increments in take number.
Ardour now assign a group-id to the playlist when it is created based on time stamp for better discovery at a later phase of the project.
A new menu Track > Playlist, provides actions to create new playlists (or a copied playlist) for (all | rec-armed | selected) tracks.
Performance Meters: Window > Performance Meters now provides low level metering of the "DSP" taking place inside Ardour.
MIDI file editing gets extend-selection and invert-selection features.
M4A files can be imported in this release.
Along with that a handful of performance tweaks and bug fixes lands in this release which you can browse for details in the change log.
Download
Ardour is a cross-platform application, hence it is available for Linux, Windows, and Mac. You can download the copy of the latest Ardour from the below link. And a continuous build for Apple M1 is also available.
You can donate to the project with an amount as low as $1 to support. You can also get a free demo version using the download page below.
Make sure to donate to get the development going for one of the top quality FOSS project. Also, if you need assistance, you can reach out to the Ardour forum here.
Using Mastodon? Follow us at floss.social/@debugpoint