Fedora 33 is the current installment of the Fedora Linux operating system for the desktop workstation, servers, and all of its spins. Fedora 33 released on October 27, 2020.
Fedora team announced the release of Fedora 33 on October 27, 2020. Both workstation editions, spins, and servers of Fedora 33 are also available to download.
Fedora 33 brings major features and changes – in both Workstation and Server flavors of this operating system. I have compiled a list of changes from the available changeset. Let's take a look.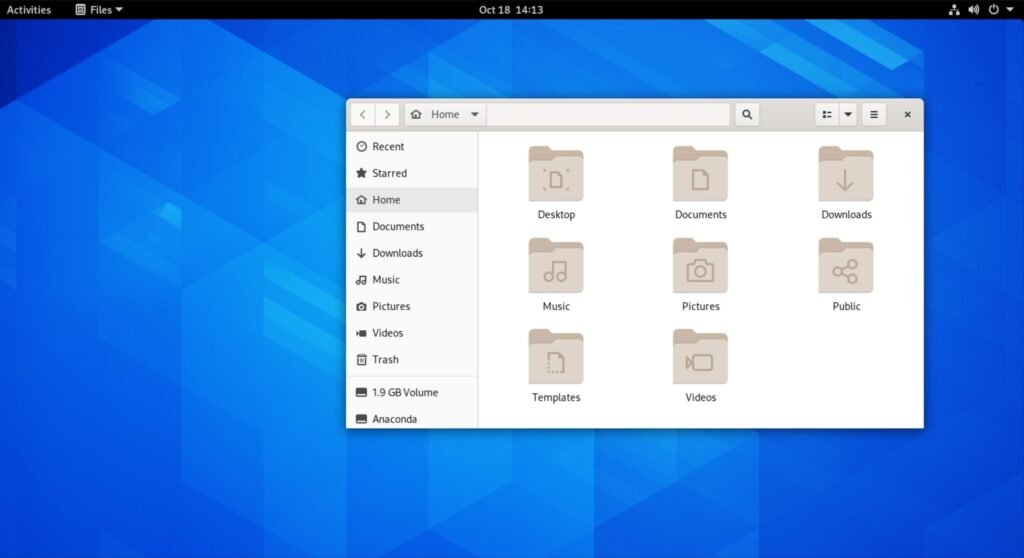 Fedora 33 – Features and Changes
Fedora 33 workstation spins (KDE, GNOME, etc) will have the Btrfs file system as default rather than EXT4. Btrfs file system brings additional benefits over the EXT4 file system. Btrfs brings transparent file-system compression, SSD storage optimizations, native RAID support, better low disk space handling, and many more. All these advanced features are now part of the upcoming Fedora 33. To support Btrfs file-system lots of patches are being worked on the Fedora 33 kernel.
It is worth mentioning that Ubuntu still uses EXT4 as default file-system of choice while working on OpenZFS alongside with other Linux distributions.
The Fedora 33's Anaconda installer will default Btrfs file-system partitioning for all desktop spins. Not sure whether this option would be available for custom partitioning.
The GNU C Library- glib is now version 2.32 in Fedora 33
Golang is updated with 1.15
Java runtime version is updated with java-1.8.0-openjdk to java-11-openjdk
Python 3.9
Perl 5.32
RPM version is updated to 4.16
nano is the default text editor for Fedora 33
EarlyOOM is now enabled in Fedora KDE spin. This was enabled by default in Fedora 32.
The Fedora 33 desktop workstation spins will also have their respective distributions latest release.
Fedora 33 Release Date
Fedora 33 release date is October 27, 2020.
In the past, Fedora release delayed by several weeks for various reasons. But Fedora 33 released on time and we did not see any delay.
Beta Feature Freeze – August 2020 (end)
First Beta – September 29, 2020 – released
Final Freeze – October 6, 2020
Download Fedora 33
Fedora 33 .iso images are available for download. Head over to the below link for the latest ISO images.
Upgrade from Fedora 32
Refer the detailed upgrade steps below.
References
Using Mastodon? Follow us at floss.social/@debugpoint