Mozilla announced the latest release of Firefox 86 and it brings important features that make you more secure on the web.
The Mozilla team brings some new features and improvements with the latest Firefox 86 release. As Firefox is known for the most privacy-centric browser today, the team never disappoints to bring new privacy features to its users. Privacy is more important today as most of the users are accessing information and working over the browser. Hence it is important for you which browser you use, whether it is protecting you from harmful websites.
That said, Let's take a look at what's new.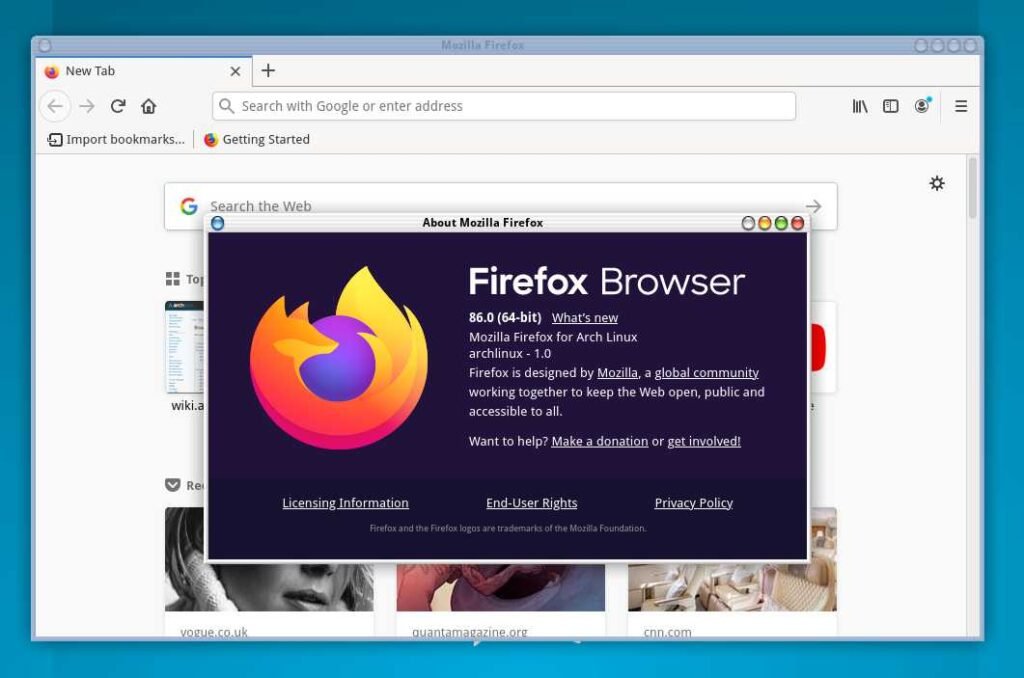 Firefox 86 – What's New
Total Cookie Protection
The most important feature that is introduced is the Total Cookie protection. With this feature, Firefox creates a separate cookie container for each website you visit. Earlier the cookie container was a shared concept where individual websites can read cookies from other websites. For example, earlier Facebook can read cookies from your search history and other websites cookie data and you may be targetted for certain advertising. But with the Total Cookie protection, this is protected. The individual websites can access their cookies only.
It's worth mentioning that, in the last release Firefox introduced a mechanism to reduce the effectiveness of cache-based supercookies to be used across websites.
You can turn on Total Cookie Protection by setting your Firefox privacy controls to Strict mode.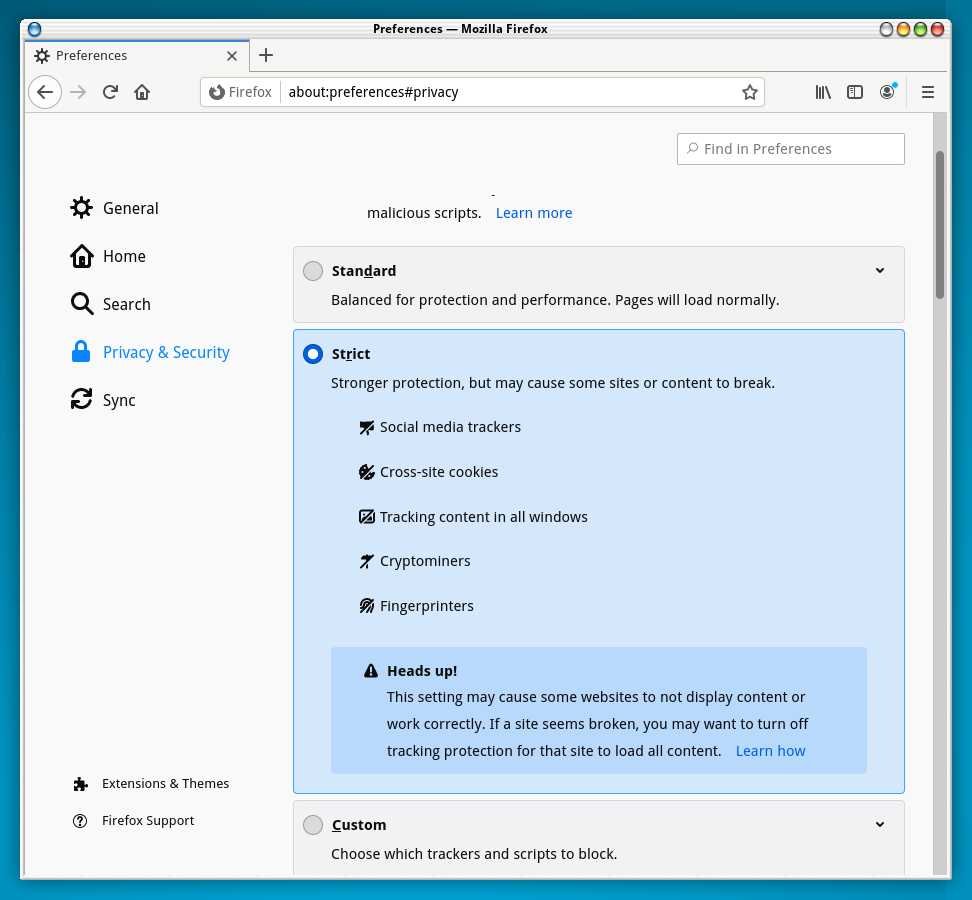 Multiple PIP feature
Picture-in-Picture is not a new feature, it has been introduced long before. PIP is a feature where you get one small video playing window while you work on different websites. It helps to take notes, studying topics, and many use cases. In this Firefox 86 release, you can now have multiple windows where you can play videos while doing other work on the web.
Other notable changes and fixes in this release include –
Reader mode now works with local HTML pages.
Using screen reader quick navigation to move to editable text controls no longer incorrectly reaches non-editable cells in some grids such as on messenger.com.
The Orca screen reader's mouse review feature now works correctly after switching tabs in Firefox.
Screen readers no longer report column headers incorrectly in tables containing cells spanning multiple columns.
Links in Reader View now have more color contrast.
From Firefox 86 onward, DTLS 1.0 is no longer supported for establishing WebRTC's PeerConnections. All WebRTC services need to support DTLS 1.2 from now on as the minimum version.
Detailed release notes available in this page.
Download Firefox 86
If you are using Ubuntu and other Linux distributions, the latest Firefox should arrive via a distribution-specific channel shortly. Keep an eye on the update manager of your system. If you are using Rolling releases like Arch and others, Firefox 86 is already in the repository which you can upgrade.
If you want a fresh copy for download, visit the following page.
Closing Notes
With many controversies flowing around privacy in the Web and Chromium-based browsers, Firefox may be the only non-Chromium browser available which is the top alternative for all use cases while providing sufficient privacy protection. But somehow I feel Firefox a bit slower compared to Chromium-based browsers when opening a similar website. Well, that might be due to the additional protection it provides which slows things down at a granular level.
Using Mastodon? Follow us at floss.social/@debugpoint