The GNOME team announced the availability of the official GNOME 40 Beta images in an email announcement. You can download and try the images now to experience the design overhaul.
You are probably aware that GNOME 40 is bringing complex and compelling design changes across GNOME Shell. The changes are quite intuitive in the sense that it is going to change your GNOME desktop experience in the coming days.
If you are not aware, let me summarise the changes here. We already covered the GNOME 40 features earlier, but it is worth mentioning once again as we have an official Beta build ready to test.
Let's take a look at what's new in GNOME 40.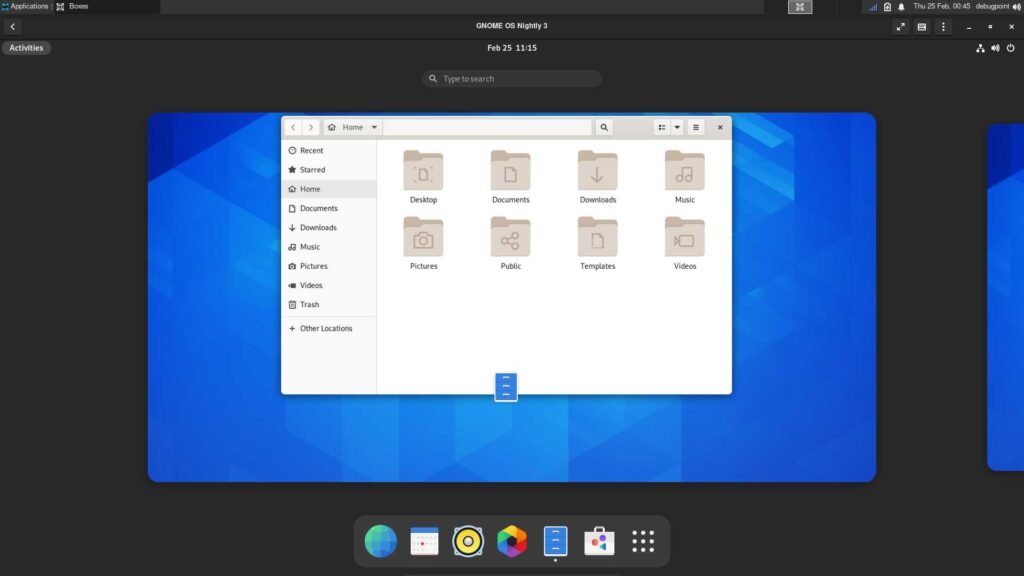 GNOME 40 – Beta
In GNOME 40, everything goes horizontal. That means the application grid scroll behavior, workspaces, etc are all horizontal now.
The workspace and application main view is changed with a more productive vision. When you click on the application icon in GNOME, the workspaces are horizontal with a snapshot of the running windows. You can easily scroll through them and drag windows from one workspace to another.
The application grid now shows icon labels that have longer names. No more partial names for icons.
The extension ecosystem is overhauled in GNOME 40 with the launch of the extension reboot initiative. This is done mainly to streamline the extensions build process which is a larger part of the GNOME ecosystem.
The Calendar app introduces a 15-minute reminder time to balance it.
In the Wifi settings, the Wifi connections are not in sorted order at the moment. However this changes in GNOME 40. The Wifi connections are now sorted based on the below criteria order:
Connected connections
Configured connections
By strength
Along with these, the native GNOME apps such as Files, Photos see their latest releases in GNOME 40.
Check out the following official video of the changed behavior of GNOME 40.
How to get GNOME 40 Beta
If I go by the distributions, Ubuntu 21.04 Hirsute Hippo (due on April 2021) would not feature GNOME 40, unfortunately. Because as per the Ubuntu team, it is a complex change and hence they want to stick to GNOME 3.38 series for now.
Fedora 34 Workstation Edition (default) would feature GNOME 40 when it releases. 
Debian is already conservative in this sense, hence it would take some time to get stable GNOME 40 in Debian. I do not think it would happen this year.
Good news for rolling release distribution such as Arch Linux. When GNOME 40 releases, you can get the stable packages and do a fresh install of the GNOME desktop environment in Arch Linux, or do an upgrade.
However, you can download the GNOME 40 – GNOME OS .iso image from the below link. Then you can write it on a USB stick to install or use any virtual machine such as GNOME Boxes, or virt-manager to try it out.
Remember that the following .iso image is not a full Linux distribution, instead, it only has the GNOME desktop skeleton with a minimal installation UI. 
Size: ~2.2 GB
Closing Notes
Make sure you test and report any bugs here. That said, honestly, the bugger change in this release is the behavior of GNOME which changed completely. Design is always subjective, which means, there would be disagreements always. 
Using Mastodon? Follow us at floss.social/@debugpoint