GNOME project team announced the release of GNOME 3.34. Here's a list of changes that has arrived.
GNOME 3.34 is the latest iterative release of open-source desktop environment for Linux systems. After 6 months long development cycle, GNOME 3.34 is released and this release brings some long-pending troublemaker feature fixes for this widely used desktop environment.
Used by millions of users, across the world, GNOME 3.34 release brings below changes.
What's New in GNOME 3.34
1. Performance
GNOME 3.34 has significantly improved the performance and responsiveness of the desktop than earlier releases. The team worked hard to give users, developers or heavy users a nice and fast desktop environment with this release.
2. App Grouping Via Folders
In the main application overview section, you can now group icons together for better organization of your desktop experience. Just drag one icon on top of another and a folder will be created automatically. This is a much needed feature and a long pending one.
3. Wallpaper Tweaks Improvements
Background section in settings window is overhauled. You can now select your wallpaper and lock screen wallpaper both together with just click of a button. That's not all, you can now select any wallpaper from any folder.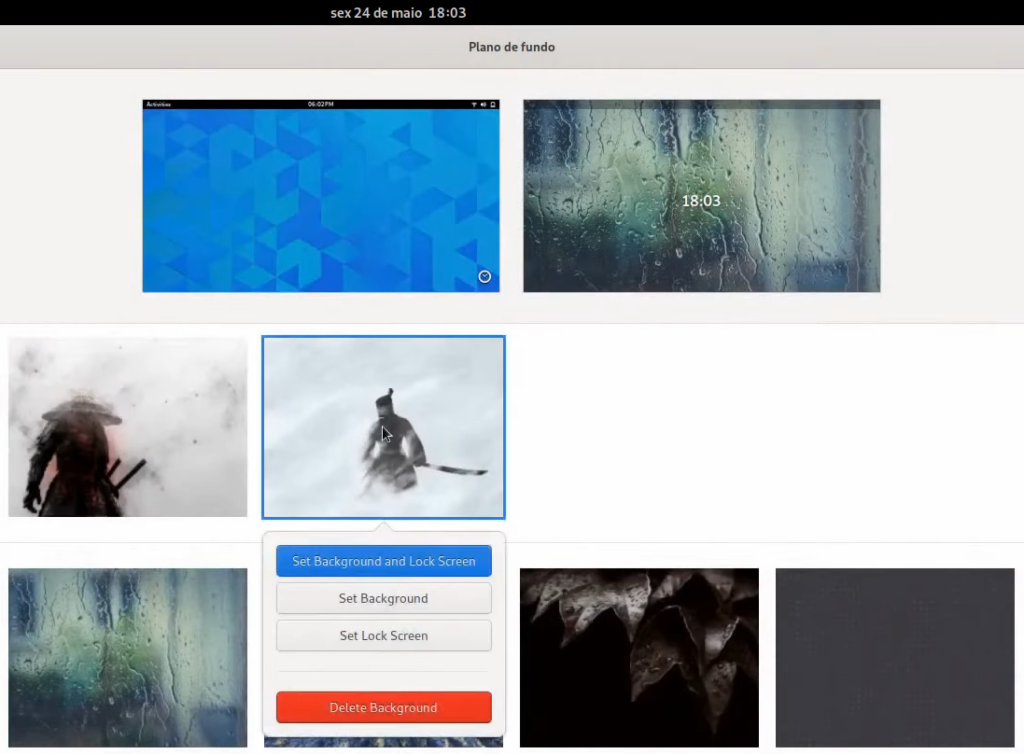 4.Calendar Manager
The Calendar manager is improved with advanced search feature. Also some notable changes include third party calendar integration.
5. Improvements in Web
The GNOME in-house web browser – "Web" is improved in terms of 'web process' and Tab management. All web process is now sand boxed which means the process can only access locations which it needs to run the browser.
You can now Pin your favorite tabs and save them to retain them across sessions.
Ad blocking feature is improved and updated to use WebKit content filters improving performance.
6. Settings UI Improvements
Settings UI is now responsive – which means it can rearrange itself for all form factor displays. The Wi-Fi list is improved for easy reading. The night light is moved to display panel.
7. Games
The GNOME retro gaming app – Games now allows you to save game states unlimited times. You can also save the states and export them to alternate devices.
8. Boxes
The GNOME virtual and remote machine manager sees sizable improvements.
When creating a new local virtual machine, the source selection is split into three sections: Detected Sources, Featured Downloads, and Select a Source.
The Windows Express Install now uses a CD-ROM ISO image instead of a 1.44″ floppy disk image. This drops legacy dependencies and sets up Express Install support for versions.
Existing virtual machines can now explicitly be booted from an attached CD/DVD image. This enables users to rescue a broken system or simulate dual-booting environments.
3D acceleration is now optional settings.
9. Others
Some more notable changes includes –
New icons for several applications – Photos, Videos etc.
Terminal now supports right-to-left and bi-directional languages.
Pressing CTRL will highlight pointer location on-screen which works in Wayland now.
Software now has more feature application lists.
How to Install
In Ubuntu 18.04 LTS or Linux Mint 19.2 won't be available for installing via your favorite distribution's package manager. However, you can receive GNOME 3.34 as default in Upcoming Ubuntu 19.10 release.
GNOME 3.34 release is available with the latest Ubuntu 19.10 release which you can download right now and experience. Read the Ubuntu 19.10 release note and download instructions.
If you are using rolling release distributions such as Arch, or Manjaro, you may start receiving updates within a month nearing the first point release of GNOME which is 3.34.1.
You can read the complete release notes here.
Via GNOME Blogs
Using Mastodon? Follow us at floss.social/@debugpoint