This beginner's guide will explain how you can install sound themes in Ubuntu.
If you like to give your desktop different look and feel via various themes, icon themes, then why not sound also. There are plenty of cool sound themes available in Ubuntu covering lots of events. This gives a feel of life in your Ubuntu desktop experience, rather than a 'silent' usage. Here's how you can install sound theme in Ubuntu.
We have chosen "Smooth" sound theme containing 58 system events.
1. Download Theme
Download the sound theme from your favorite website such as https://www.gnome-look.org/. To download "Smooth" sound theme click on below link and download.
2. Copy to system folder
Once downloaded, extract the zip files. Copy the entire folder to below directory:
/usr/share/sounds

If you are running Ubuntu, you may want to open Nautilus via root and copy the folder.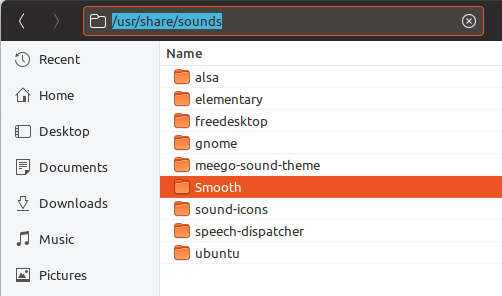 3. Configure
To configure sound themes in Ubuntu, you need dconf-editor. If it is not installed, install it using below command via terminal:
sudo apt-get install dconf-editor

Once installed, run dconf-editor from terminal.
WARNING: Be cautious while using dconf-editor, incorrect usage may break your system.
Traverse to the org / gnome / desktop / sound section and click theme-name.
Enter custom value as the folder name of your sound theme which you copied to /usr/share/sounds directory. As for this example, enter "Smooth" as custom value.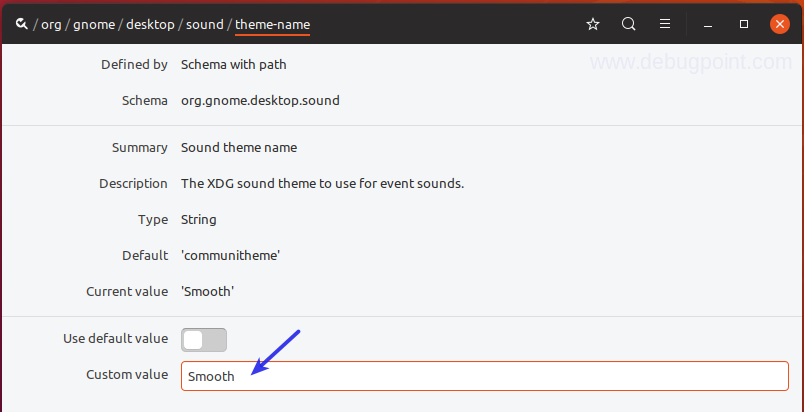 Close the dconf-editor and reboot.
You should be all set. You can now enjoy the event sounds as per your theme.
You can find more sound themes in gnome-look.
Drop a comment below if you are facing difficulties setting sound themes.
Using Mastodon? Follow us at floss.social/@debugpoint