Inkscape Released 1.0 Alpha after 15 years.
Inkscape the free and open-source SVG editor released 1.0 Alpha version.
Inkscape is a quality SVG editor for illustrators, graphic artists used for designing logos, charts, illustrations and everything else.
After 15 years, Inkscape finally closing towards a major release 1.0. With this major release, a bundle of improvements are coming up. This is the most awaited major release for the fans of Inkscape and with this alpha release, it is finally closing towards it.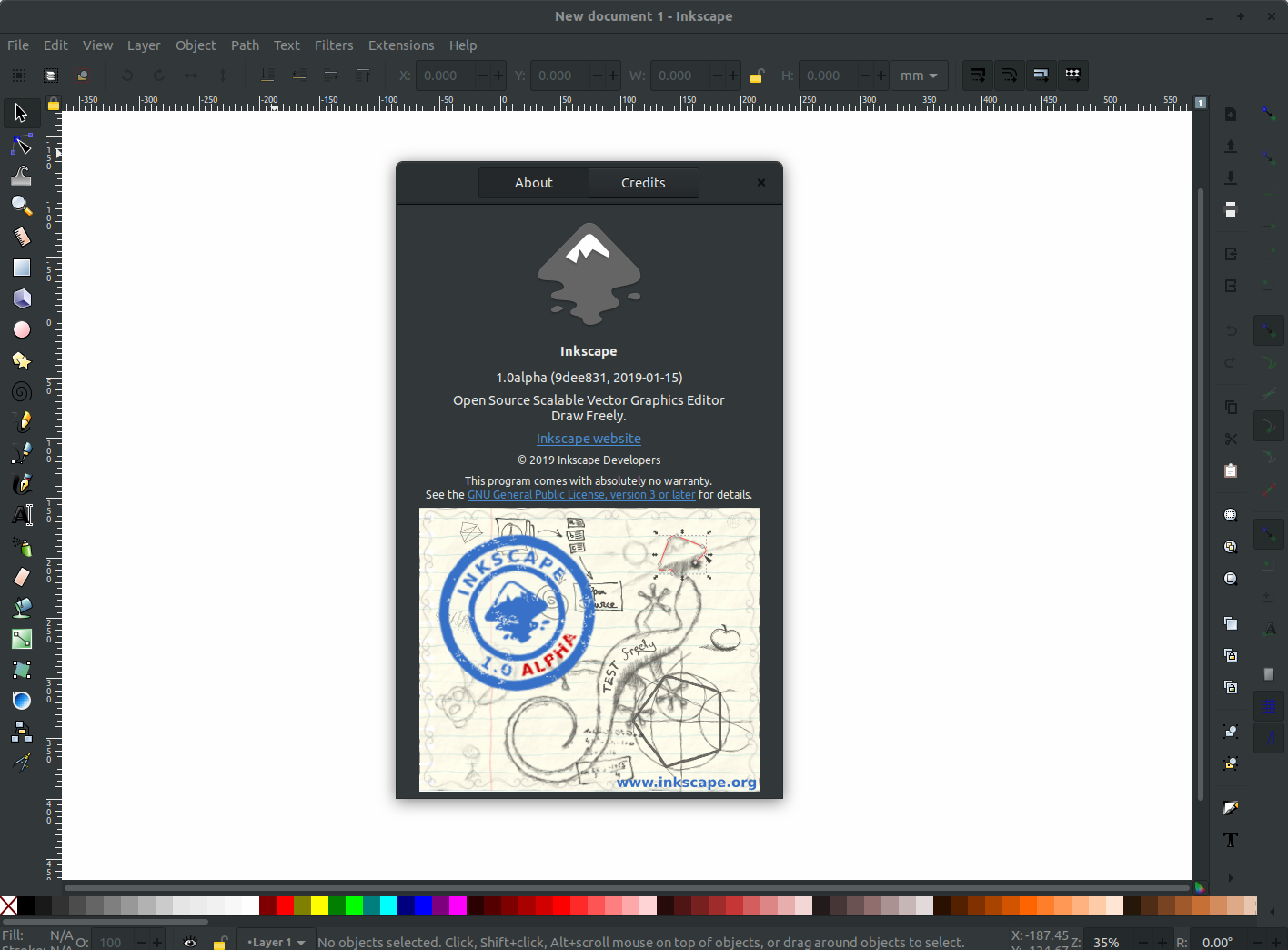 Improvements
Here are some of the feature and improvements coming up with 1.0 release.
Themeing support
Origin in top left corner (optional)
Canvas rotation and mirroring
Better hidpi screen support
Control width of PowerStroke with pressure sensitive graphics tablet
Fillet/chamfer LPE and (lossless) Boolean Operation LPE
New PNG export options
Path operations and deselection of a large number of paths are much faster now
Variable fonts (only if compiled with pango library version >= 1.41.1)
Download
Unstable Inkscape 1.0 alpha build is available immediately to download as an AppImage executable. You can download Inkscape 1.0alpha AppImage from below link and may give it a try. Remember it is unstable and should not be used for professional uses.
Download Inkscape 1.0 Alpha AppImage
Once downloaded, mark the AppImage file as executable and run.
Considering this is a alpha release, you might be encountering bugs. If you do, report them here.
Release Notes Inkscape 1.0 Alpha
Using Mastodon? Follow us at floss.social/@debugpoint