TeamViewer is a free remote control software (Like 'mstsc') used to remotely connect any PC over the internet in seconds.
Latest release TeamViewer 10 is available for Ubuntu/Debian in both 32 bit and 64 bit. From the official website, this release comes with major bug fixes and feature enhancements.
TeamViewer 10 Feature Summary
Performance optimizations
Central setting policies
Master whitelist
Chat history and persistent chat groups
One-click video calls
Add your profile picture
Automatically find nearby contacts
Ultra High Definition support
Greater emphasis on your corporate identity
Real-time session notes
TeamViewer 10 redesign
Computers & Contacts API
Idle session timeout
Service cases in TeamViewer Host
Integration with Dropbox and more
Door lock for online meetings
Whiteboard for remote control
BlackBerry App (Preview)
Benefit from Mac OS X Yosemite
Innovations for Mac OS X and Linux
How to install
To install TeamViewer 10, follow these steps:
a) Download deb files
32-Bit / 64-Bit Multiarch
64-Bit without Multiarch
b) Go to Downloads folder cd ~/Downloads/
c) Run sudo dpkg -i teamviewer_10.0.36281_i386
d) If you face dependency error, run sudo apt-get -f install
Run
Search for 'TeamViewer' from Dash
Or, Applications -> Internet -> TeamViewer 10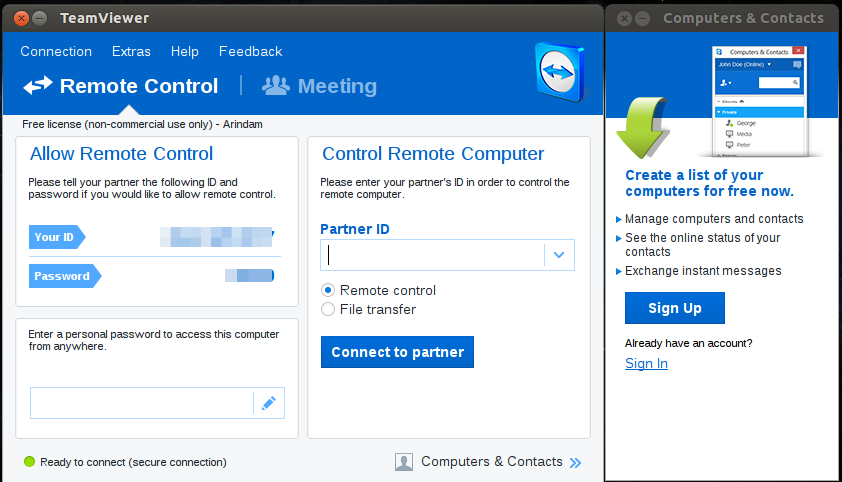 Official Links
Website
Download(Linux) Page
Linux Installation Notes
Image credits:
www.teamviewer.com
www.canonical.com
---
We bring the latest tech, software news and stuff that matters. Stay in touch via Telegram, Twitter, YouTube, and Facebook and never miss an update!

Subscribe to Blog via Email