Brand new KDE Plasma desktop is here. Here's What's new.
KDE announced the release of its desktop environment, Plasma 5.16. This major release brings some important changes in user interface, widgets, notifications and many areas. KDE Plasma was in development for past few months and as a result of that we have the glossy and shiny Plasma 5.16 desktop environment.
"For this release, KDE developers have worked hard to polish Plasma to a high gloss. The results of their efforts provide a more consistent experience and bring new features to all Plasma users. We hope you enjoy using Plasma 5.16 as much as we did making it." – as quoted from the official announcement.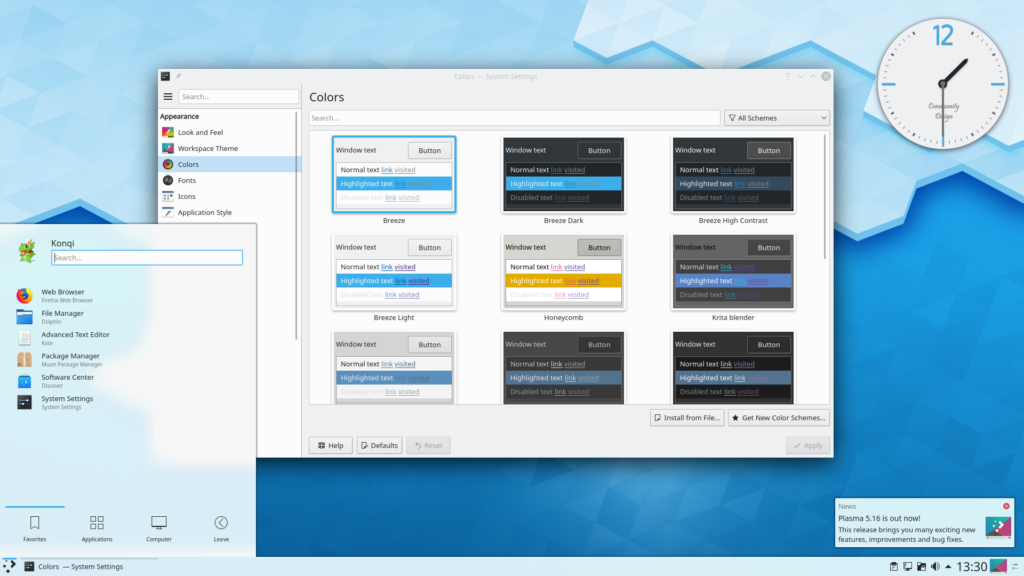 What's New in KDE Plasma 5.16
There are plenty of new features – they are absolutely stunning. I am trying to cover most of them here so that you can understand how beautifully it has been designed.
Revamped Notification
The notification system of KDE Plasma desktop have been completely re-written to bring more usability and clarity to users. This time it comes with –
Mute notifications with DO NOT DISTURB mode
Grouped notifications in history
Critical notifications for Apps using full-screen
Revamped System Settings for notifications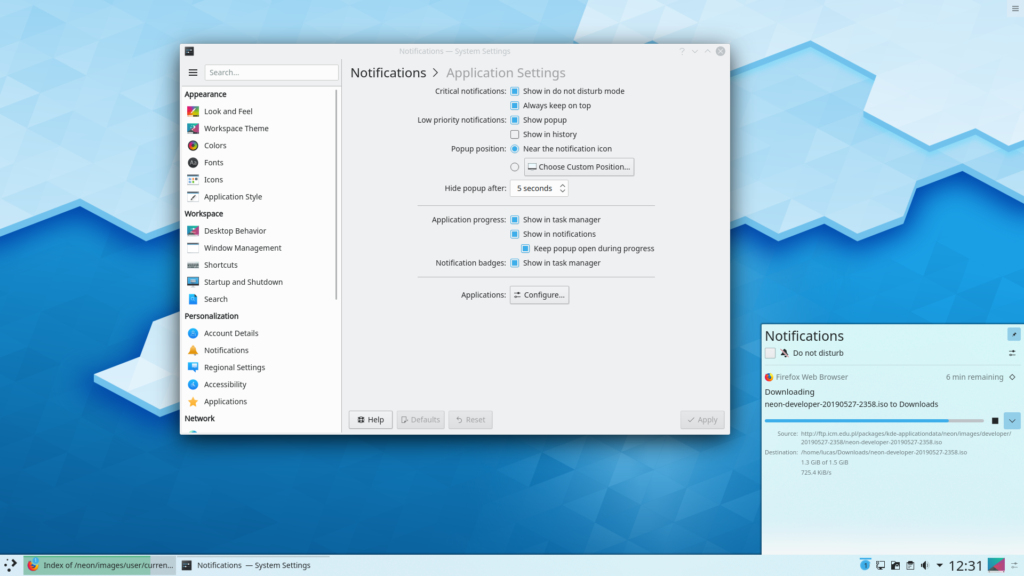 Lock Screen
Freshly designed lock screen gives relaxed look with prominent icons for user actions – SLEEP, RESTART, SHUT DOWN and other options.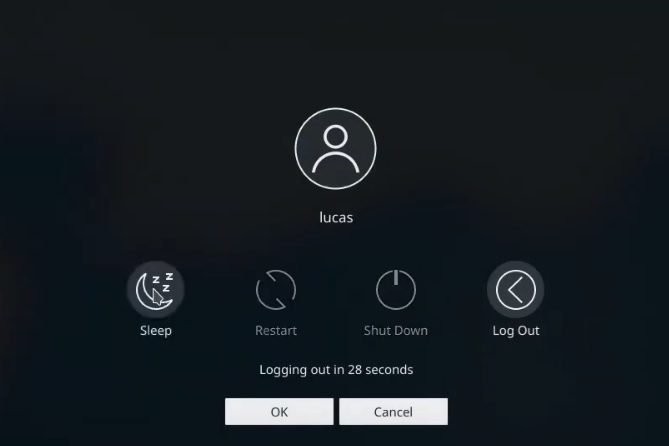 Widgets and Themes
New theme selection is much easier with theme manager in settings. For example you can select dark themes, light themes from a pre-defined filters to choose your favorite one.
More controls on theme designers as you can customize controls.
Theme application to widgets and panels is seamless this time.
Show desktop is available in the panel by default!
When any app uses microphone, a small icon appears in system tray for control the mic and alert. This is very handy considering privacy of the users.
Show alternatives function is available as panel edit mode so that you can swap widgets with similar functionalities.
Settings
In the settings, the appearance section is redesigned entirely and it now clearly shows sections – colors, Fonts, Icons, Themes etc.
Colors section contains available color schemes with filter to choose dark, light themes. You can also directly install new color themes using this dialog.
The theme preview of the Login Screen page has been overhauled, and the Desktop Session page now features a Reboot to UEFI Setup option.
Plasma 5.16 supports configuring touchpads using the Libinput driver on X11.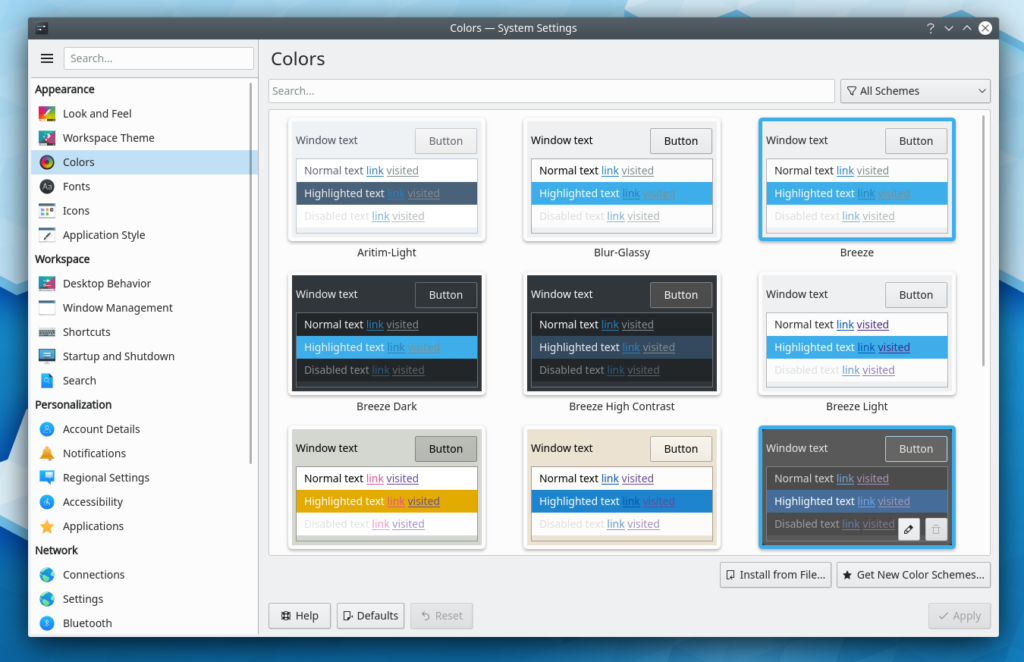 Window Management and Network
Proprietary NVIDIA device initial support with Wayland has been added in this release. So, you would be expecting better graphics and less distortion.
Wayland now features drag-and-drop between XWayland and Wayland native windows.
Now you can directly lock the screen using Super+L and quick show/hide desktop using Super+D. This is neat that it has been added as default and you do not need any script/tweaking to do.
The Network widget is overhauled for faster searching of Wi-Fi networks and connections.
WireGuard – the secure and simple VPN is available in this release.
Discover – The Software Center
Plasma's software manager – Discover – is also improved in this release with a new update page. A distinct view is available to show 'Downloading..' and 'Installing..' software separately.
You can read the detailed change log of Plasma 5.16 to find out more.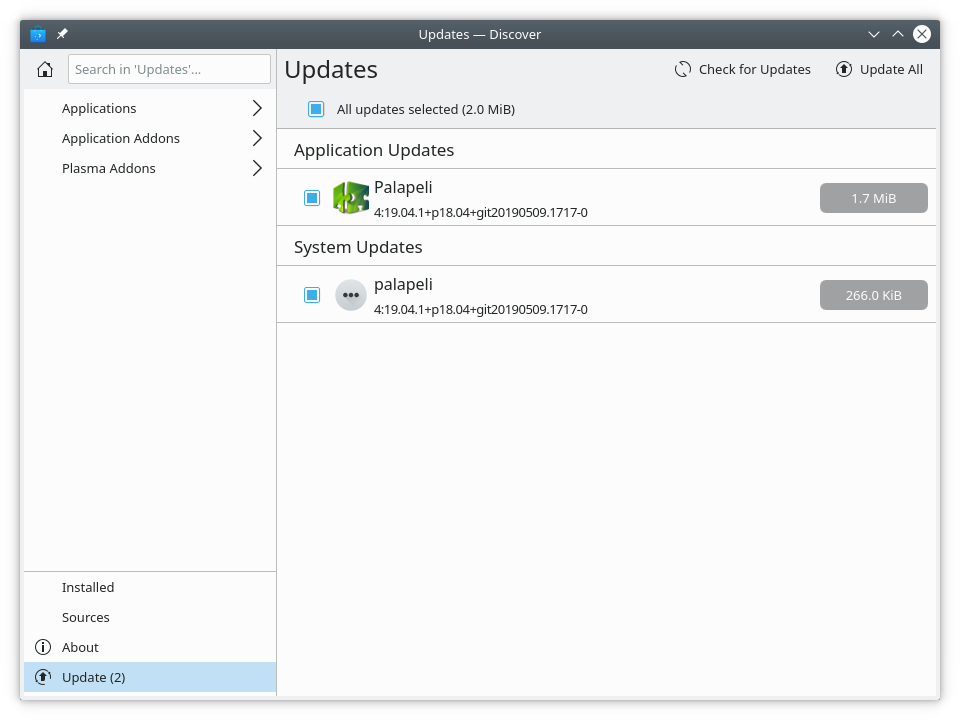 How to Download KDE Plasma 5.16
LIVE Image
The easy way to check out if you just wants to see how it looks before head over and install. You can download Live image of KDE Plasma 5.16 from below link and install it in USB stick and boot from it to experience.
Install /Update in Ubuntu, Kubuntu
KDE Plasma 5.16 is available from Kubuntu backports repository. You can install and update to Plasma 5.16 for Kubuntu /Ubuntu 19.04 (Disco Dingo) by running below commands from terminal (CTRL+T):
sudo add-apt-repository ppa:kubuntu-ppa/backports
sudo apt update && sudo apt full-upgrade 
Please note that after installing the backports PPA, you will continue to receive Plasma updates as they are available upstream.
Get Plasma for other Linux Distributions
For other distributions, refer below page to download and install KDE Plasma 5.16.
Overall, KDE Plasma 5.16 is one of the major release of Plasma considering huge list of improvements and ready for modern desktops.
Important links
Using Mastodon? Follow us at floss.social/@debugpoint