Linus Torvalds, the creator of Linux and Git now uses AMD box as his main rig for work instead of an Intel one.
During the Linux Kernel 5.7 rc7 announcement, Linus mentioned his primary machine.
"In fact, the biggest excitement this week for me was just that I upgraded my main machine, and for the first time in about 15 years, my desktop isn't Intel-based. No, I didn't switch to ARM yet, but I'm now rocking an AMD Threadripper 3970x. My 'allmodconfig' test builds are now three times faster than they used to be, which doesn't matter so much right now during the calming down period, but I will most definitely notice the upgrade during the next merge window."

Linus Torvalds
He didn't mention which Intel CPU he was using earlier but an additional exposure and publicity bound to come for AMD now. He sure would be doing the Kernel regressions, builds among other CPU intensive processings in the new AMD system specifically when Linux 5.8 merge window is very near (June).
Having said that, if you do a rational price vs performance comparison between AMD and Intel offerings today on the same category of CPUs – AMD would be a winner on every aspect. More importantly you would get more CPU power per unit of the price you pay.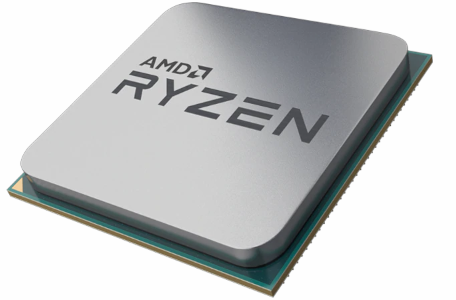 Intel recently had security issues in its own older and fairly newer CPU models. You must have heard about the Spectre and Meltdown security issues on Intel CPUs. And the worst of it is the patches published by Intel are software fixes which disable hyperthreading eventually you lose performance significantly.
Coming back to the Linus comment – although, the 3x performance boost comparison only limited to the kernel compiling time – it might not be always true and it depends on your use case. But if you look into the spec of AMD Ryzen Threadripper 3970x – it's quite a beast.
# of CPU Cores: 32
# of Threads: 64
Base Clock: 3.7GHz
Max Boost Clock: Up to 4.5GHz
Total L1 Cache: 2MB
Total L2 Cache: 16MB
Total L3 Cache: 128MB
Unlocked: Yes
CMOS: TSMC 7nm FinFET
System Memory Specification: 3200MHz
System Memory Type: DDR4
Memory Channels: 4
So, overall this is indeed good news for AMD and AMD fans and hopefully we get to hear more good performance news in the coming days.
Via kernel.org ; Image credit: AMD
Using Mastodon? Follow us at floss.social/@debugpoint