The Linux Mint team announced the beta availability of Linux Mint Debian Edition LMDE 5 "Elsie". Here are what's new and the download details.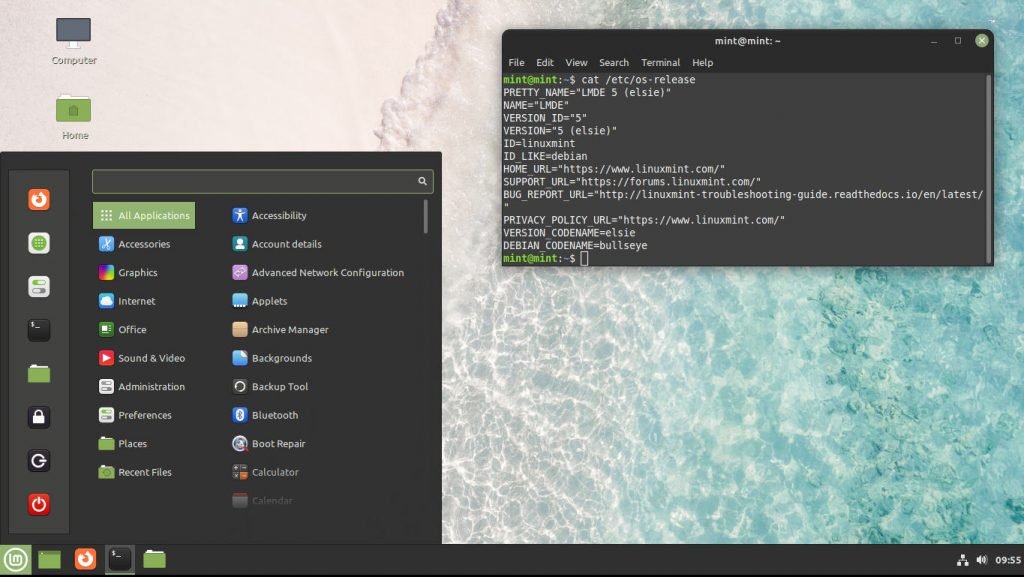 For those who prefer a perfect and stable non-Ubuntu based Linux Operating system, Linux Mint Debian Editon is appropriate for them. This Linux distribution is one of the best for older hardware and the long term stability of your working system. Based on the universal operating system Debian, Linux Mint Debian Edition 5 promises yet another major release on March 2022.
Linux Mint Debian Edition – LMDE 5 – What's in store
Linux Mint Debian Edition 5 is releasing after almost two years since its predecessor LMDE 4 (Debbie). The Linux Mint Debian Edition development depends on the mainstream Linux Mint. Hence the development work kicked off to rebase LMDE to Debian 11 Bullseye after Linux Mint 20.3.
LMDE 5 is based on Debian 11 Bullseye at its core. It provides the LTS Linux Kernel 5.10. In terms of the software stack, LMDE 5 is almost identical to Linux Mint 20.3. The only difference is the Debian Core and Linux Kernel versions. You can find out changes and features of Debian 11 and Linux Kernel 5.10 in our exclusive coverage in the below links.
LMDE 5 only comes with Cinnamon edition as a Desktop flavour. With Cinnamon desktop, you get all the Mint native applications such as Warpinator, Hypnotix IPTV, Web Apps, etc. LMDE 5 also brings Firefox 97.0, Thunderbird 91.0, LibreOffice 7.0 and Transmission 3.0 for your daily needs for productive work.
Download LMDE 5
The LMDE 5 BETA ISO files are present in the below link. You can download and test it on a virtual machine or try actual hardware.
If you are planning to test drive or use it, make sure to check out the open issues on this page before you try.
Conclusion
The final release is in March 2022. However, the beta ISO copy should be stable enough to use for your daily work, although not recommended.
We plan to test drive this release in older hardware for review and performance. Stay tuned!
Using Mastodon? Follow us at floss.social/@debugpoint