Pithos is a native Pandora client for Ubuntu, Linux Mint.

Pithos is very lightweight compared to Pandora web player can be easily integrated with the Linux desktops with notifications, sound menu controls, media keys.
Here are some of the cool features of Pithos.
Features of Pithos
Radio station switching
Play, Pause, Next controls
Cover Art
Rating of Songs – Thumbs Up/Down
Notification popup with song info
Directly Open pandora.com song info page
Auto reconnect to pandora website after timeout
…many more features.
How to Install Pithos in Ubuntu/Linux Mint Using PPA
To install Pithos in Ubuntu, Linux Mint using PPA – run below commands via terminal (CTRL +ALT + T).
sudo add-apt-repository ppa:pithos/ppa
sudo apt-get update
sudo apt-get install pithos

Launch
After installation is finished, you can find Pithos in Application menu in GNOME and for Unity, search in Dash.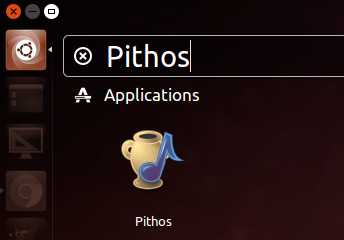 Here is a screenshot of Pithos running (from the official website).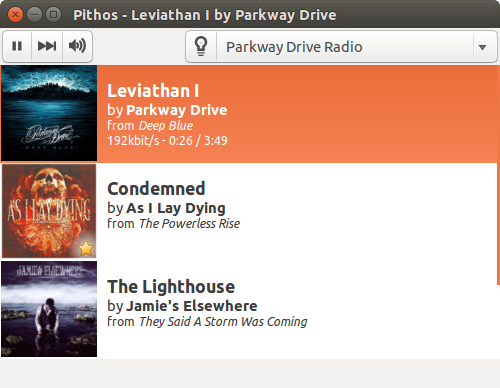 Note: Please note that pandora.com is not available for all countries. Check whether it is available in your country by visiting pandora.com.
Using Mastodon? Follow us at floss.social/@debugpoint