Scribus is free desktop publishing software that is available for Linux, Mac OS. Unlike other DTP softwares, Scribus comes with XML based file systems which can be read by any text editor. In case if you corrupt Scribus files, you can easily repair the files, also you can create your special Scribus file without access Scribus.
Scribus comes with 200+ color palettes which is absolutely essential in DTP. Scribus supports RGB, CMYK and spot colors. It can also emulate various forms of color blindness to show how the color choices perceived by people of color deficiencies.
Output PDF files that is exported by Scribus is strict to PDF specifications and commercial printer friendly.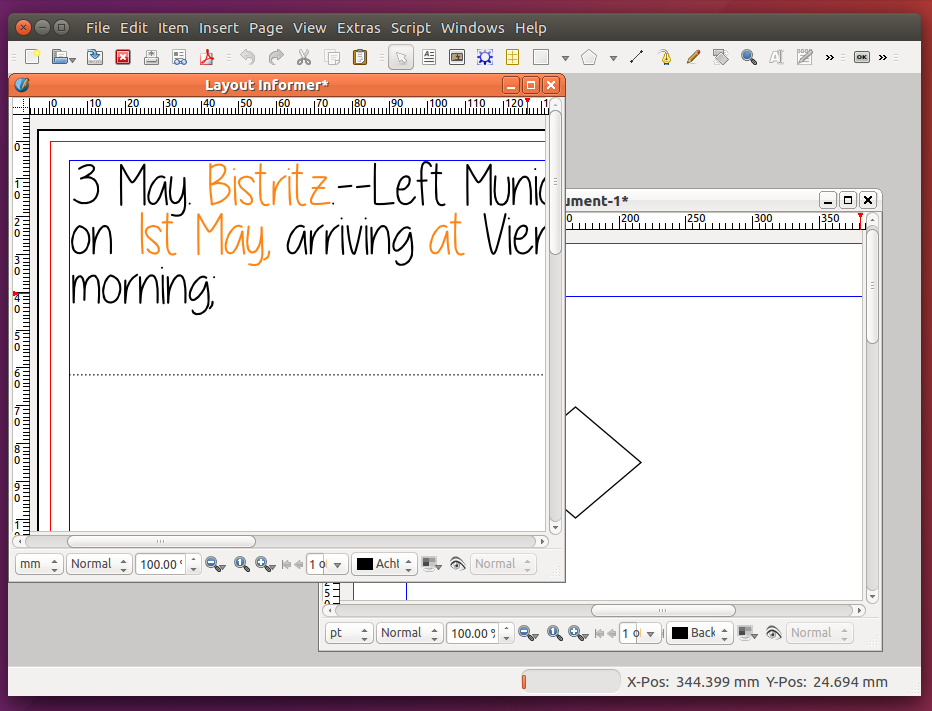 Download
To download and install Scribus in Ubuntu, Linux Mint and other Ubuntu derivatives via PPA run below commands from terminal:
sudo add-apt-repository ppa:scribus/ppa
sudo apt update
sudo apt install scribus

After installation, you can launch Scribus via dash search.
For other download options visit this page.
You can report issues at bugs.scribus.net.
Using Mastodon? Follow us at floss.social/@debugpoint