Specimen Font Previewer is a utility to view the fonts available in a system. Fonts are typically stored at /usr/share/fonts/ as a font file and can be viewed using a font viewer.

This article is tested and updated for latest Ubuntu release – Ubuntu 16.04 (Xenial Xerus)
Feature Highlights
Specimen Font Previewer is a very basic utility with below features:
List of all fonts available in the system
List of font preview
Configurable preview font size and color
Configurable foreground and background colors
Latest Version
Latest Version of Specimen Font Viewer is 0.4-8 and released on 5/4/2015. How to install guide is updated with details.
How to Install
To install in Ubuntu, click below link to install via Ubuntu Software Center:
apt://gnome-specimen
OR
You can download the latest deb files (for both 32 and 64 bit) from the official Launchpad site:
gnome-specimen_0.4-8_all.deb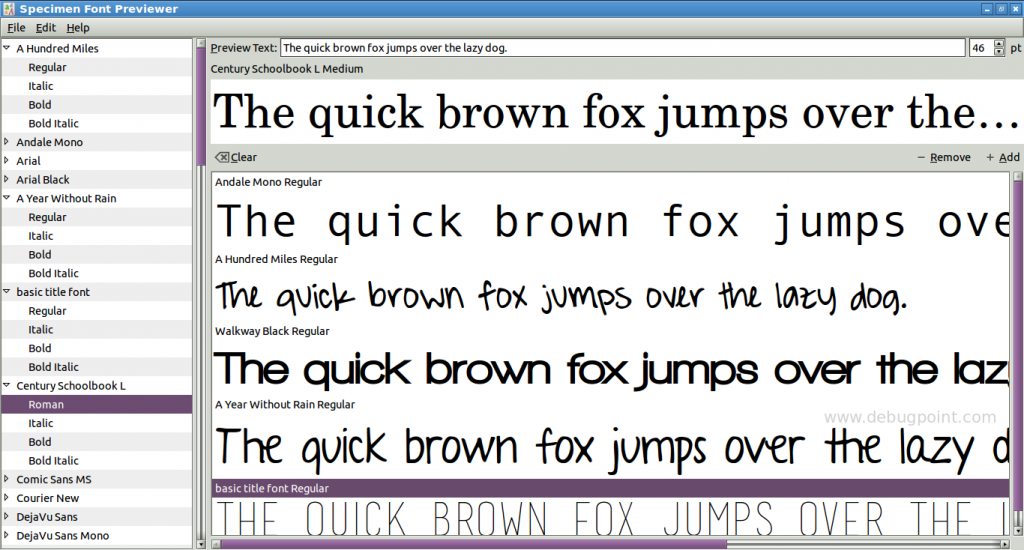 Links
---
We bring the latest tech, software news and stuff that matters. Stay in touch via Telegram, Twitter, YouTube, and Facebook and never miss an update!

Subscribe to Blog via Email