Gespeaker is a text-to-speech application available in Linux systems and is a UI version of popular open source speech synthesizer – espeak. Gespeaker is built in GTK+ frontend and have built-in features like language selection, changing voice, pitch etc.
Gespeaker Feature Summary
Simple GTK+ user interface
espeak speech engine
Feature to change Pitch, Volume, Speed and Delay
10+ language support
Choice of Male, Female voices
Recording can be saved as Wav file
Support for MBROLA speech engine
How to install – using Terminal
To install Gespeaker in Ubuntu/Mint using terminal run below command. Enter password when prompted.

sudo apt-get install gespeaker

Run
Type Gespeaker in dash. Click the launcher icon.
For Gnome, go to Applications -> Sound & Video -> Gespeaker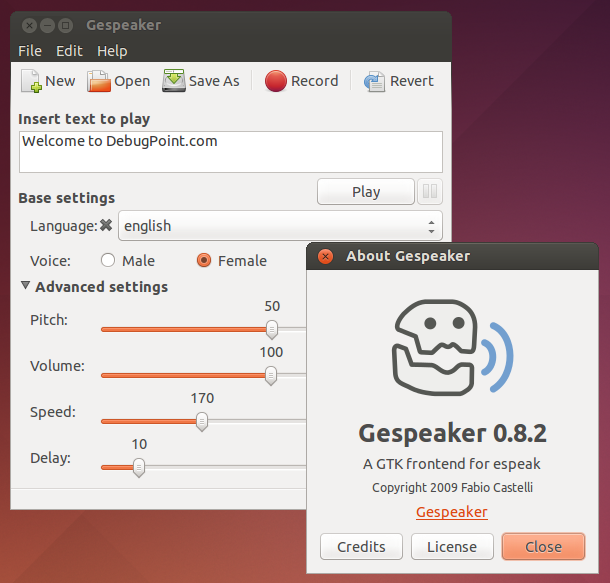 Links
How to uninstall
To uninstall Gespeaker run below commands in terminal.

sudo apt-get remove gespeaker

Image Credits
Gespeaker
---
We bring the latest tech, software news and stuff that matters. Stay in touch via Telegram, Twitter, YouTube, and Facebook and never miss an update!

Subscribe to Blog via Email