A GUI based downloader is always usefull while surfing the web. In Ubuntu there are lots of apps available to fit in. Here is a list of awesome GUI based downloaders with installation guide, features.
Fatrat
Fatrat is a feature rich download manager for Ubuntu. Its GUI is simple and easy to use and built in Qt4.
Some best features of Fatrat
Upload and Download Support
Download Scheduler based on time, date, day of the week
HTTP, FTP Support
BitTorrent Support with encryption
Auto download new stuffs from RSS feeds
Queue Manager
Clipboard Monitoring for download links
Transfer completion Popup
Control download and upload speed by manual entry
Support for plugin/extensions
Remote Control via Jabber and Web
How to Install
From Terminal: sudo apt-get install fatrat
Website
fatrat.dolezel.info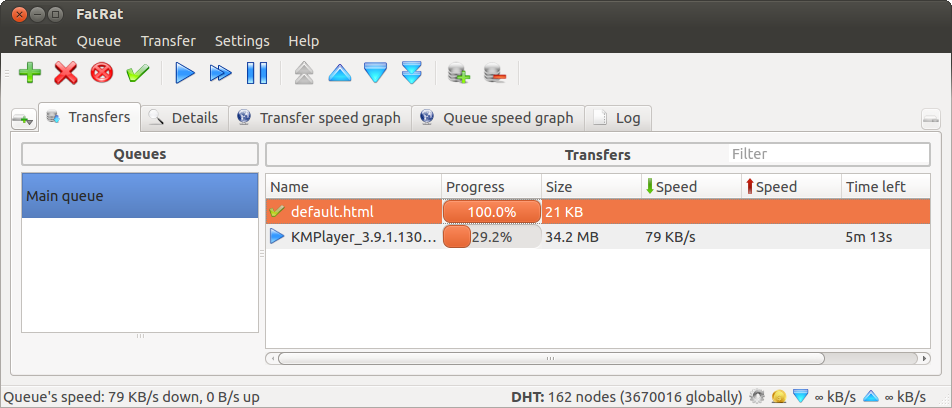 Uget
Uget is an alternative to the old wget downloader. It has cleaner UI with all needed features. Here is the summary of some of its basic features:
Download Queue
Resume Downloads
Batch Downloads
Auto Folder Creation
Clipboard Monitoring
FTP Integration
Firefox Plugin
HTTP, HTTPS, FTP, BitTorrent Support
File and Category Management
Proxy Server Support
Tray notification
How to Install
From Terminal: sudo apt-get install uget
Website
ugetdm.com
Steadyflow
It is a very basic downloader with basic features. Its main target is simplicity and lightweight.
How to Install

sudo add-apt-repository ppa:sikon/steadyflow
sudo apt-get install steadyflow

Website
launchpad.net/steadyflow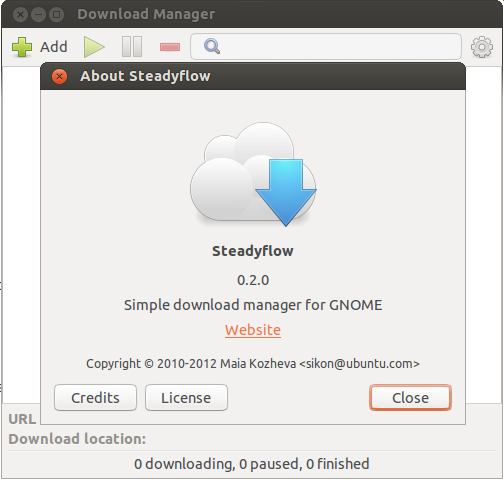 Do you know any other Downloader which should in the list? Drop a comment!
Using Mastodon? Follow us at floss.social/@debugpoint