This tutorial will show how to install fonts in LibreOffice Write, Calc, Impress, GIMP etc.
Steps to Install Fonts in Linux
Download/ put your fonts in a folder.
Open your file manager as root.
Browse to the path
/usr/share/fonts
Copy the font to the appropriate folder. For this tutorial, the font is being copied is a truetype font (*.ttf) thus, we will copy it to /usr/share/fonts/truetype.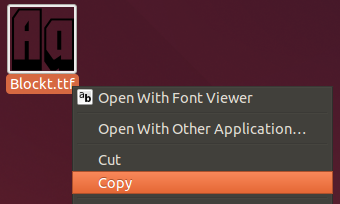 Open LibreOffice Writer or GIMP and open the Font Name drop-down. You can find your font is loaded and ready to use.
Using Mastodon? Follow us at floss.social/@debugpoint