Release highlights of Ubuntu 18.04 LTS – Bionic Beaver.

Ubuntu 18.04 LTS release code-named Bionic Beaver is released and available for download. This long term release (LTS) comes with huge number of changes from previous LTS release 16.04 Xenial Xerus. Ubuntu 18.04 LTS will supported for 5 years for updates, patches and other fixes till April 2023.
A Quick Look at what is new in this release.
What's New Wizard
For the first time, Ubuntu came with a cool wizard which gives a quick glance and guide for new users with few basic steps. This is a very neat feature indeed.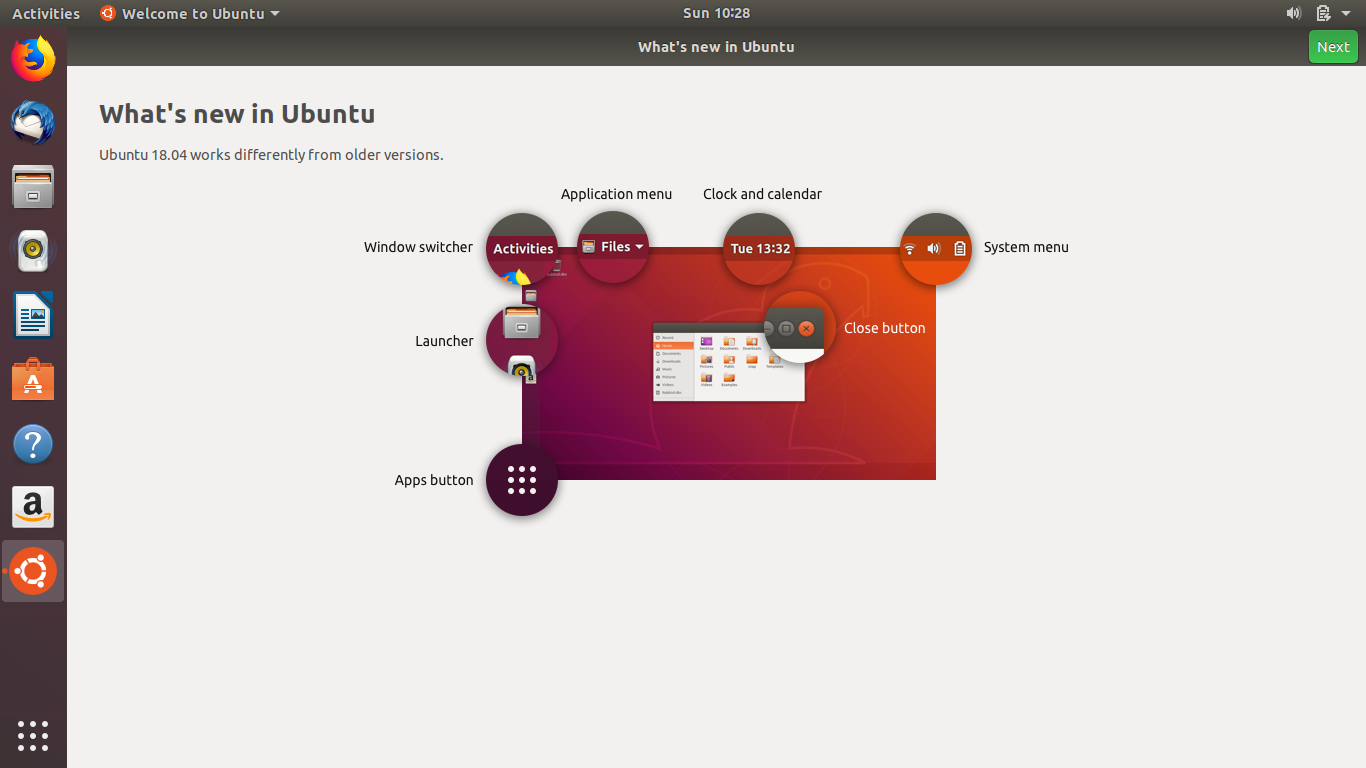 GNOME Shell Desktop Environment
Unity which was a home grown DE and after a controversial decision, it was removed in favour of GNOME Desktop environment. For those coming from Unity desktop, may find the layout similar to Unity but they are indeed different.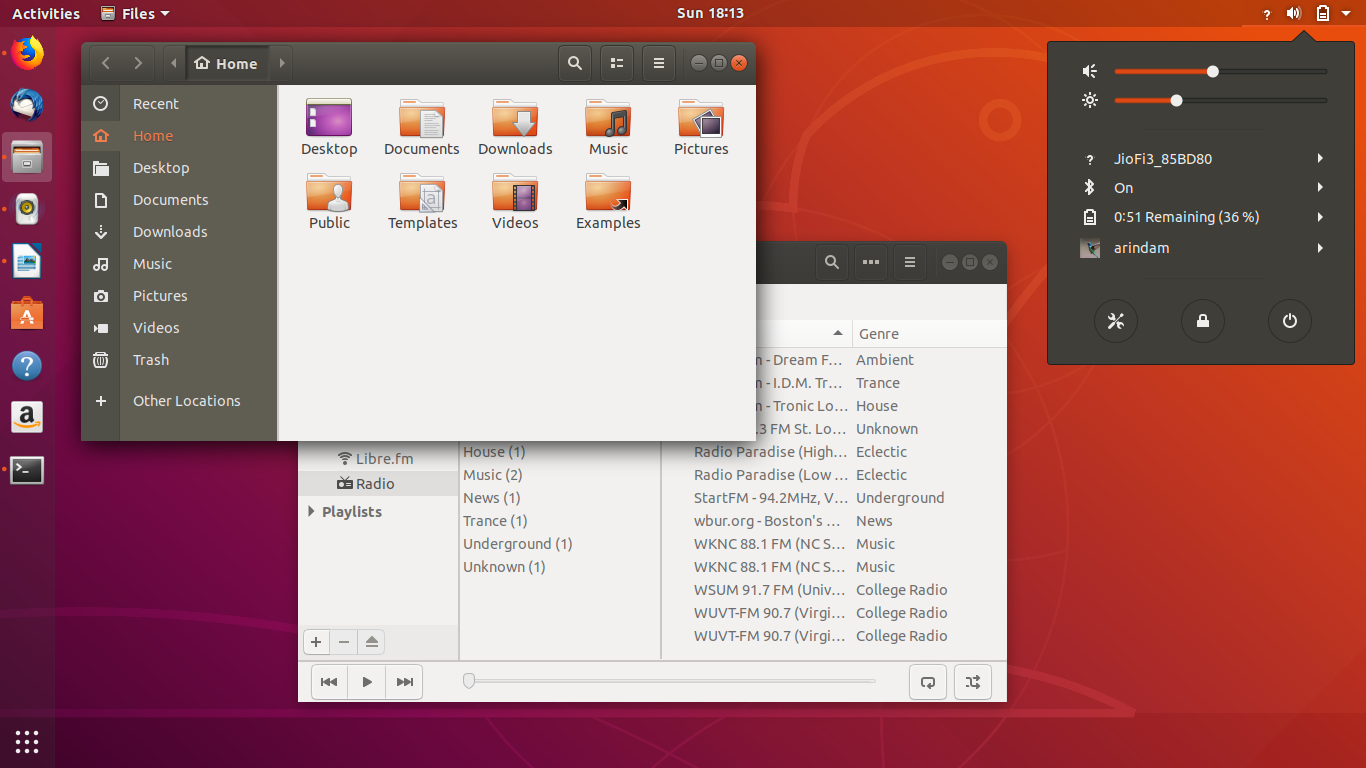 The HUD and Global search are gone. Instead we have 'Activities' at the top of the screen which gives a quick view of running apps. Applications are available via bottom left dotted square icon. And of course the window controls at the right side.
Login and Lock Screen
The login screen is managed by GDM in 18.04 LTS. Also the lock screen shows custom wallpaper and also with notifications.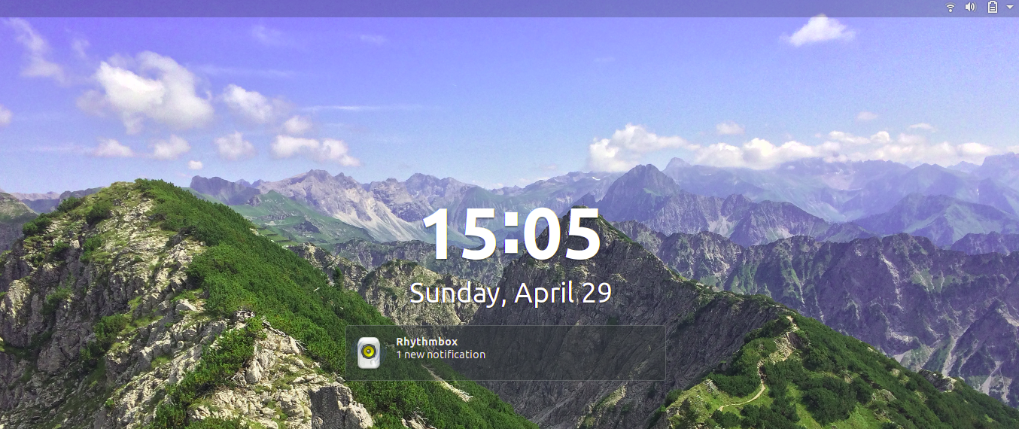 Settings App
The settings app is completely renovated from last 16.04 LTS release. In a single searchable window, all the settings have been categorized for easy access and configurations.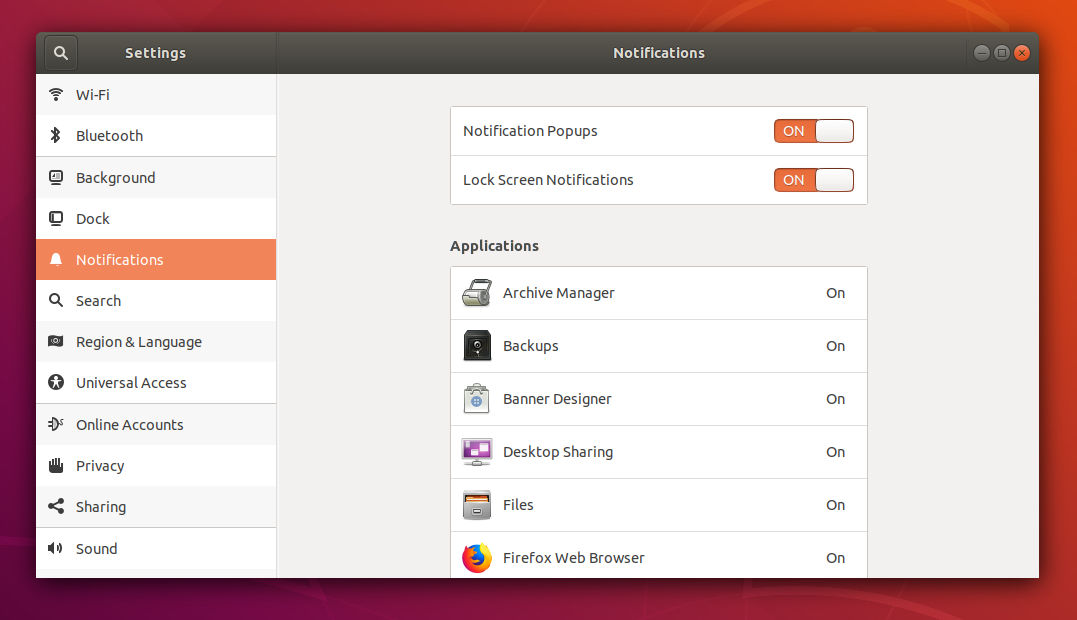 Emoji Support
GEdit comes with Emoji support in this LTS release. Now you can add all emojis as part of your documents.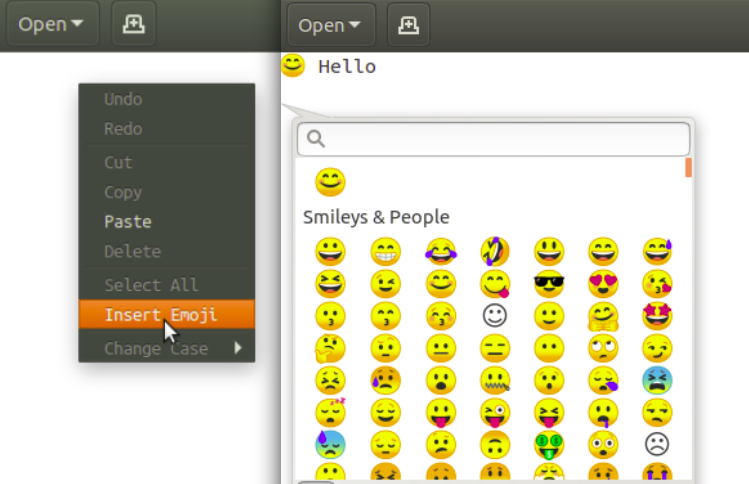 Software Updates
The pre-installed softwares with Ubuntu 18.04 LTS comes with their respective latest releases.
Firefox 59
Gedit
Nautilus
LibreOffice
Transmission
Thunderbird
Rhytmbox 3.4.2
Evince 3.28.2
Kernel 4.15
Ubuntu 18.04 comes with latest Linux Kernel 4.15. Latest kernel provides support for latest hardwares, USB, graphics etc.
Ubuntu Software with Snap Support
In Bionic beaver, Snap store is included in Ubuntu Software so that you can now easily find snap installer of the available softwares and install them.
Ubuntu 18.04 System Requirements
Ubuntu 18.04 Bionic Beaver is made for latest hardware and in should run fine in a system that runs the last 16.04 LTS.
2GH processor or better
Min 2 GB RAM
25 GB of free disk space
How to Download
Ubuntu 18.04 LTS is available for download as ISO, torrent files. Find the link below. The installer is of 1.7 GB which you can mount it to an USB and give it a try before installing.
Please note that Ubuntu no longer provides 32 bit installer which have been discontinued. If you need 32 bit installer, you may need to opt for alternate installer, minimal install or upgrade from 32 bit 16.04 LTS.
How to Upgrade to Ubuntu 18.04 LTS
You can upgrade to Ubuntu 18.04 LTS via command line/software updater. However, Ubuntu 16.04 LTS users would be notified only during July 2018 after first point release of 18.04 LTS.
Using Mastodon? Follow us at floss.social/@debugpoint