This quick tutorial would show how to connect to any bluetooth devices such as speakers, headsets in Ubuntu, Linux systems.
We will try to connect to a device in Ubuntu OS which uses GNOME desktop as in Ubuntu 17.10.
Steps to connect a Bluetooth device
Make sure your bluetooth speaker/headset is turned on and have set to available to connect as bluetooth device.
In Ubuntu 17.10, go to top right and open the drop down menu and click the settings icon.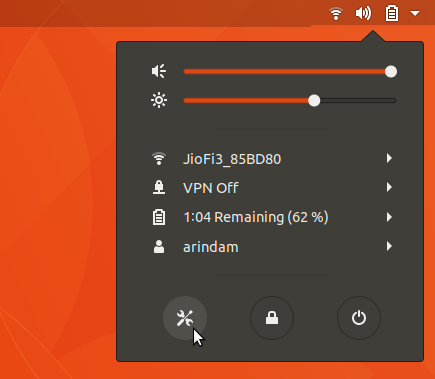 From the left tab of the settings window, click on Bluetooth.
Turn on the bluetooth by clicking at the top button.
After turning it on, Ubuntu would search for the bluetooth devices in vicinity and show the available devices in list.

Click on the

Not Set Up

and Ubuntu would try to automatically connect to the device/speakers. After successful connection, you would see the device status would be connected.

That's it. You have successfully connected to the device.
Configuring Speaker for playback
If you are connecting to a bluetooth speaker, you may want to configure some additional settings. Click on the connected link in the same window as above.
In the device window, click on the sound settings.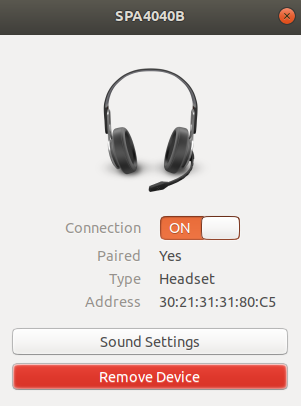 In the sound settings window, make sure that output playback is set via your bluetooth device.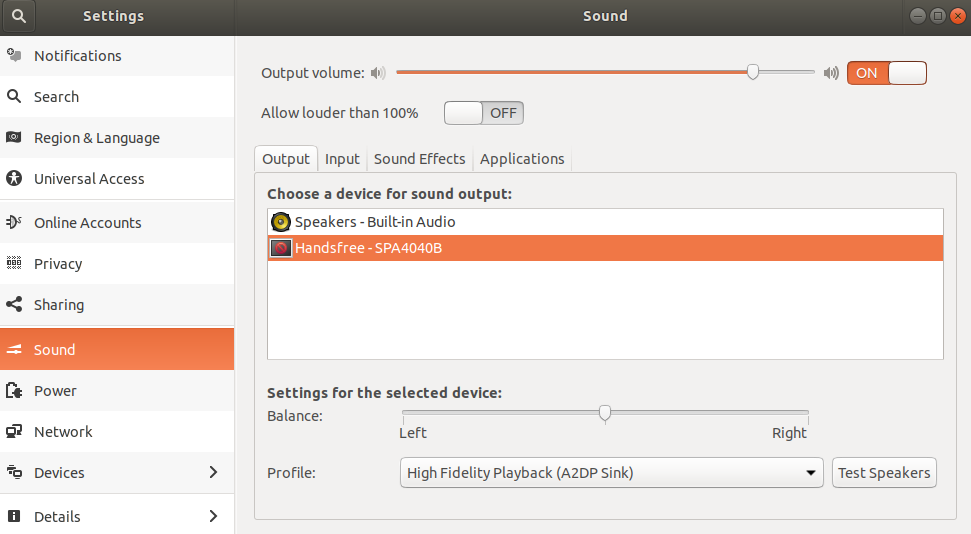 Now you would be able to play via your bluetooth device in Ubuntu.
Disconnecting the bluetooth device
To disconnect simply click the OFF button at the top of the bluetooth window. This would disconnect your connected bluetooth device.

Permanently remove device
To permanently remove your already paired device, go to device window and click

remove device

.
Remember, once you removed the device, you have to set it up from beginning again.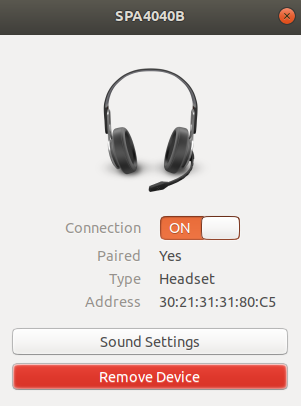 This is the way you can connect, disconnect your bluetooth devices such as speakers, headsets in Ubuntu. Drop a comment below if you have facing trouble connecting your bluetooth devices.
Using Mastodon? Follow us at floss.social/@debugpoint