Canonical releases Ubuntu 17.10 Artful Aardvark, a new version of Ubuntu operating system for Desktop and Servers. This release comes with some major changes which sets the road map for Ubuntu operating system as a whole.
Here's What's New.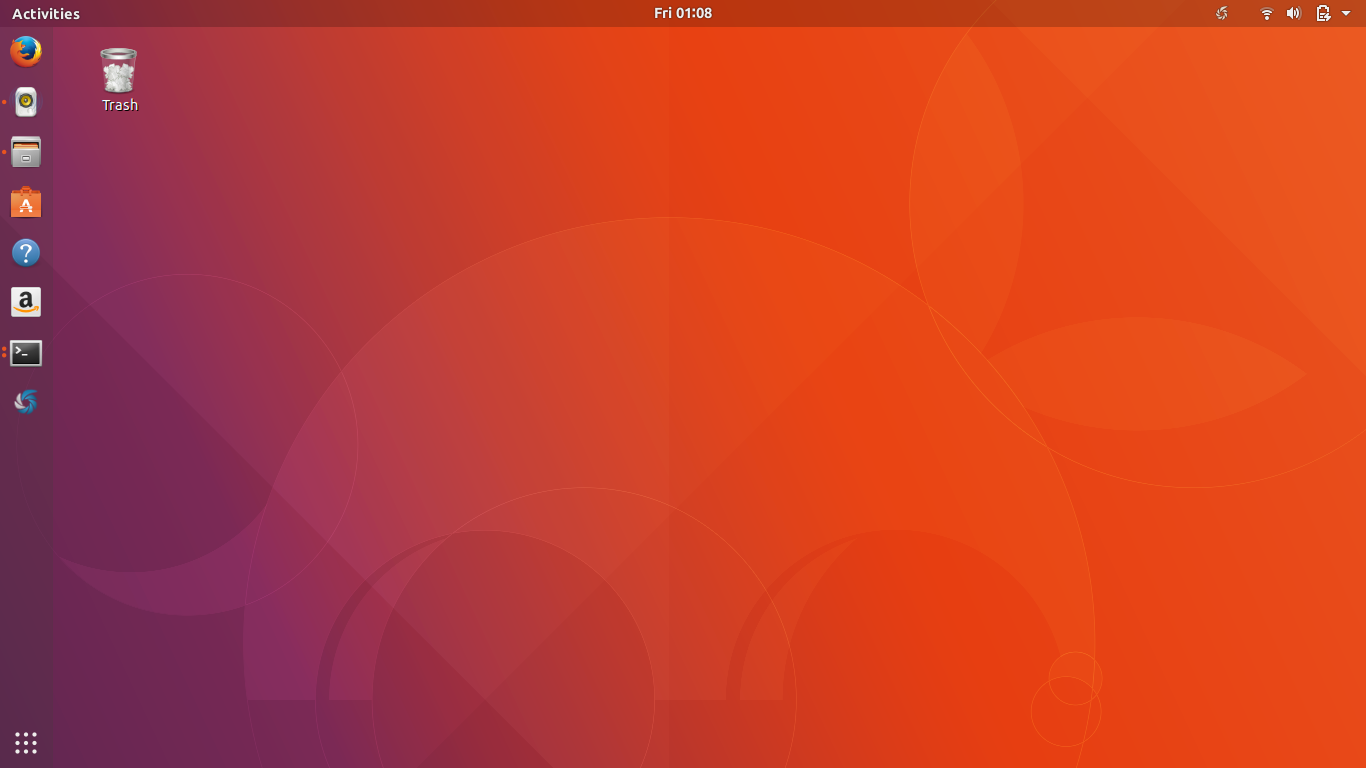 GNOME Shell
After years of development of the 'beloved' desktop environment Unity, Canonical finally ditched it with Ubuntu 17.10 Artful Aardvark in favour of GNOME 3.26. This is the first version of Ubuntu which comes with GNOME Shell. Though Unity has its own advantages and distinct look of Ubuntu than all other distributions out there, but the decision of ditching it completely is for good only.
Ubuntu 17.10 comes with customised GNOME layout and it similar to Unity desktop in some way. The desktop has two panels. Left vertical dock with application explorer at the bottom and shortcuts for launchers.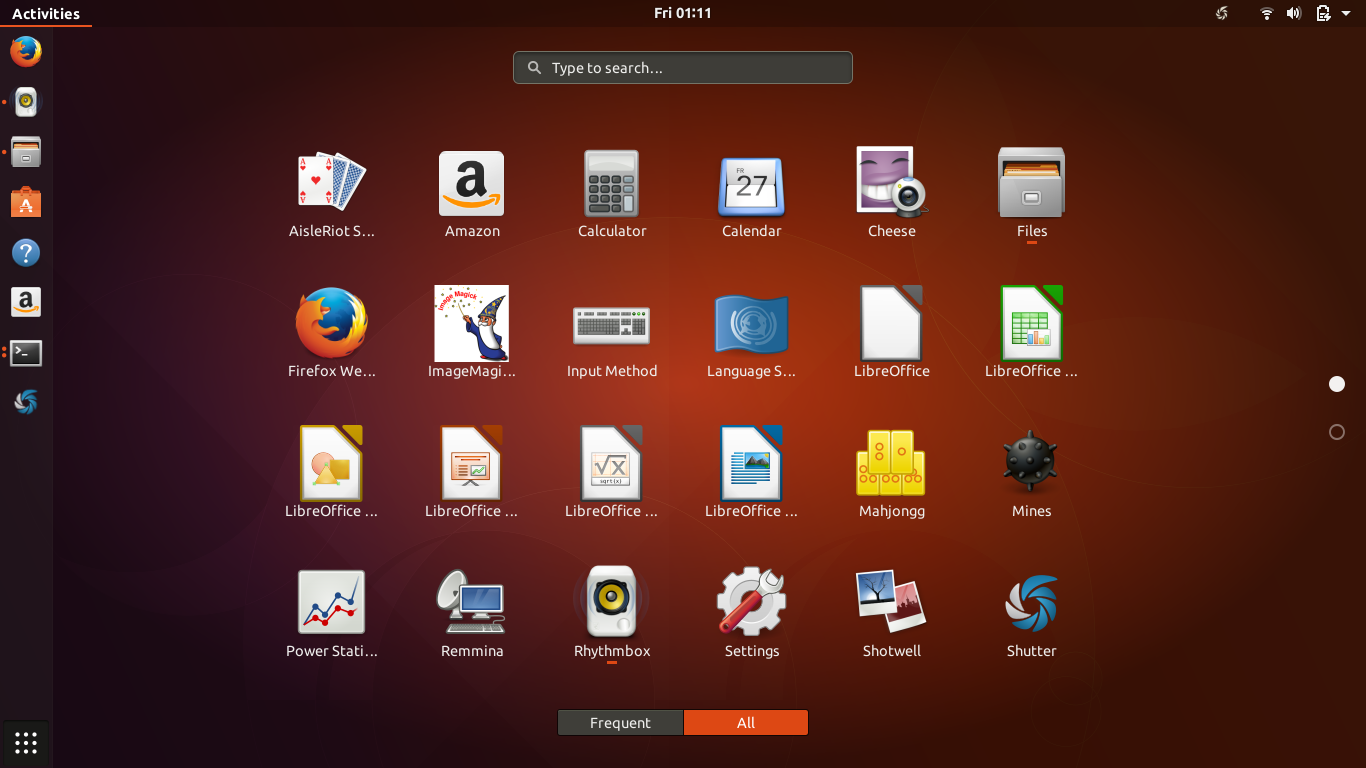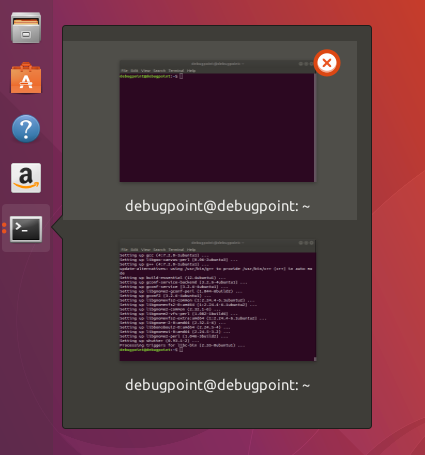 The dock also shows the status of running applications, instance counts (denotes by a dot) of applications, status of application activities as well with a bar (e.g. download status in Firefox).
Top bar comes with notification area with controls, calendar and status area.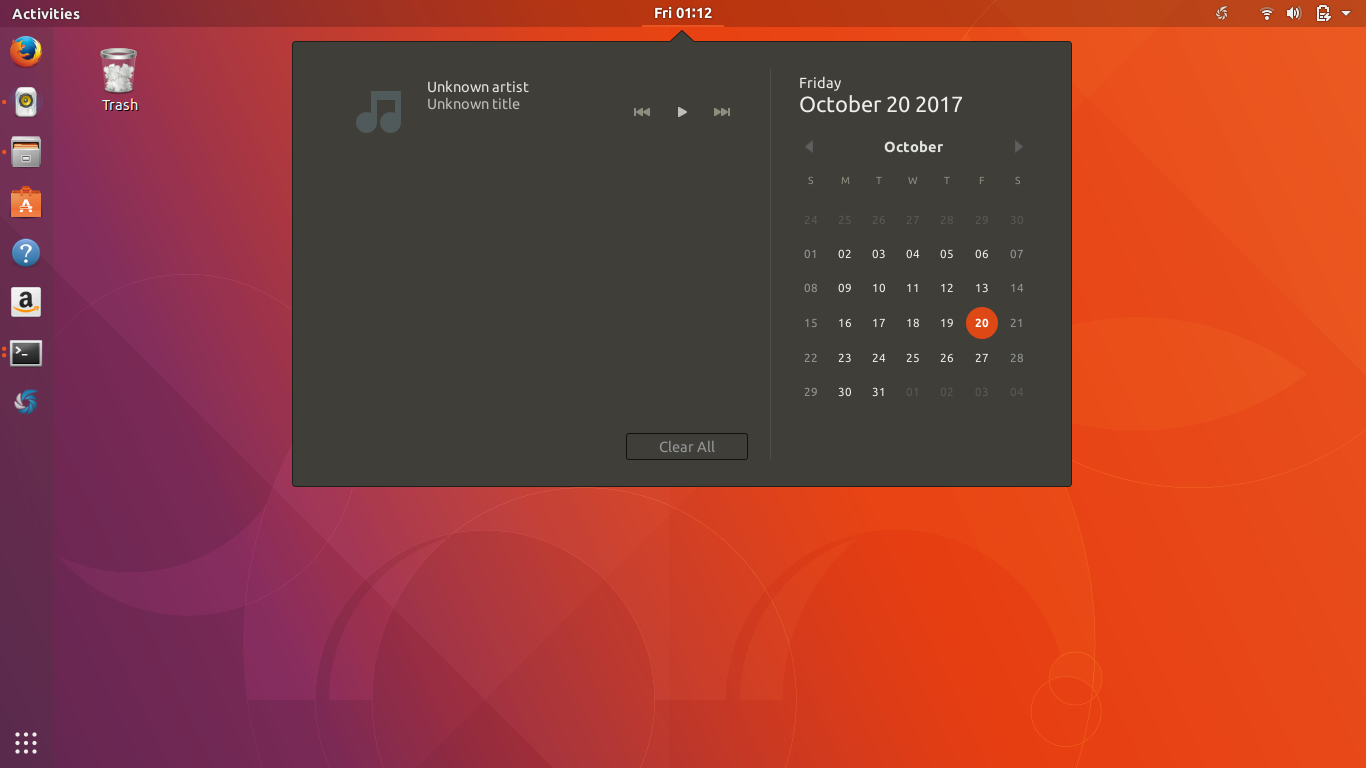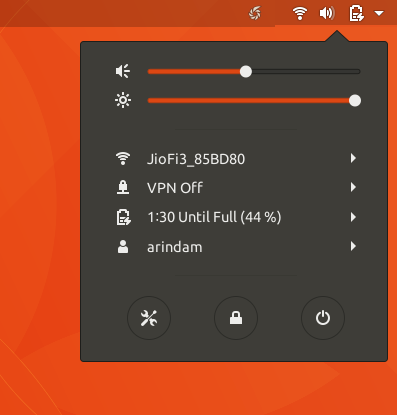 The dock also can be set to auto hide, can be moved to bottom of the screen or right side to provide seamless user experience.
Workspace
Click on the top left Activities, and it would show running list of applications in a window spread. Each application window shows a small close icon when hovered.
Like all other OS, Ubuntu Artful Aardvark also comes with Workspaces. You can use multiple workspaces and use the same.
Look and Feel
Ubuntu 17.10 comes with pre-installed Ambience GTK Theme and Ubuntu Mono dark Icon sets.
Window buttons are now moved to right side.
Wayland
This release comes with Wayland display server and you may encounter issues occasionally for games etc. But nothing to worry as this release comes with X.Org session as alternate option as well. You can login to X.org session by logging out, clicking on the small gear icon and choose X.Org.
New Settings Dialog
A new settings dialog introduced with this release. The settings dialog comes with left panel with categories which can easily be found and configured. Another nifty addition is the search functionality in settings panel. If you don't know a setting where it can be found, you can just type and find it.
Application Updates
Ubuntu 17.10 comes with latest versions of below softwares:
Rythmbox
Firefox
LibreOffice
Shotwell
Where to Download Ubuntu 17.10
Ubuntu 17.10 64 bit images available via below links.
Download Ubuntu 17.10 64 bit ISO
Download Ubuntu 17.10 64 bit ISO Torrent
Feel free to leave a comment on how you feel about mew Ubuntu 17.10.
Using Mastodon? Follow us at floss.social/@debugpoint