The beta release of Ubuntu 20.04 LTS is here and it is available for download immediately. The final release is planned on Apr 23, 2020, and this beta release gives early adopters, testers a quick preview on what to expect on the final product.
Before you read on the various changes in Ubuntu 20.04 "Focal Fossa", note that Ubuntu 20.04 LTS "Focal Fossa" is supported for five years till July 2025 as per standard LTS policy. Hence it is a significant release considering desktop and servers which is running the current stable Ubuntu 18.04 LTS.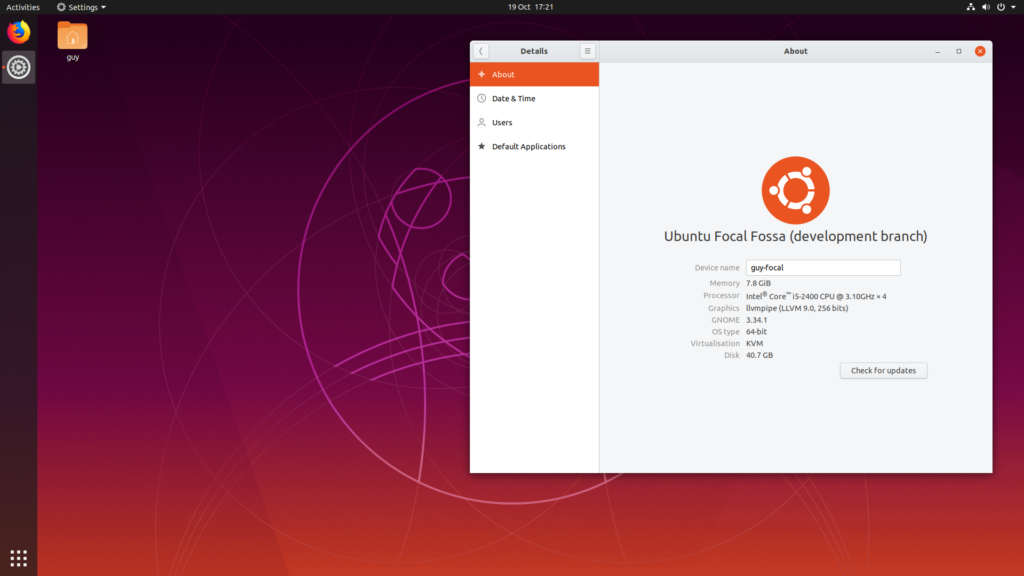 Ubuntu 20.04 LTS brings Linux Kernel 5.4, Gnome 3.36 which offers a huge performance upgrade and many features, a new built-in official dark theme.
The Yaru theme has been improved a lot in this release, the Ubuntu Software app is now available as snap and of-course a new wallpaper for your nice desktop.
The core applications such as Firefox, Thunderbird, LibreOffice comes with their own latest versions.
Focal fossa also brings Wireguard out-of-the-box support, improved ZFS support, Livepatch support which doesn't require a reboot after core kernel updates.
Having said that, if you want to try out now, download the *.iso from below link, mount it to a USB and try.
Although no major updates are expected at this point considering we are a few weeks away from release day; still be careful while installing or upgrading as it might contain bugs considering it is a beta release at this point.
Download Ubuntu 20.04 Beta
Using Mastodon? Follow us at floss.social/@debugpoint