You can enjoy the Yaru theme in nice different colors.
The default Ubuntu Yaru theme, is the default desktop theme for Ubuntu 19.10 and most probably in upcoming releases. Yaru theme is a GNOME shell theme based on Adwaita theme supports both GTK2 and GTK3. It consists of a light and dark version at the moment.
Yaru's default icon theme derived from Suru icon themes. However, now you can enjoy multi color Yaru theme from this package – called Yaru-Colors.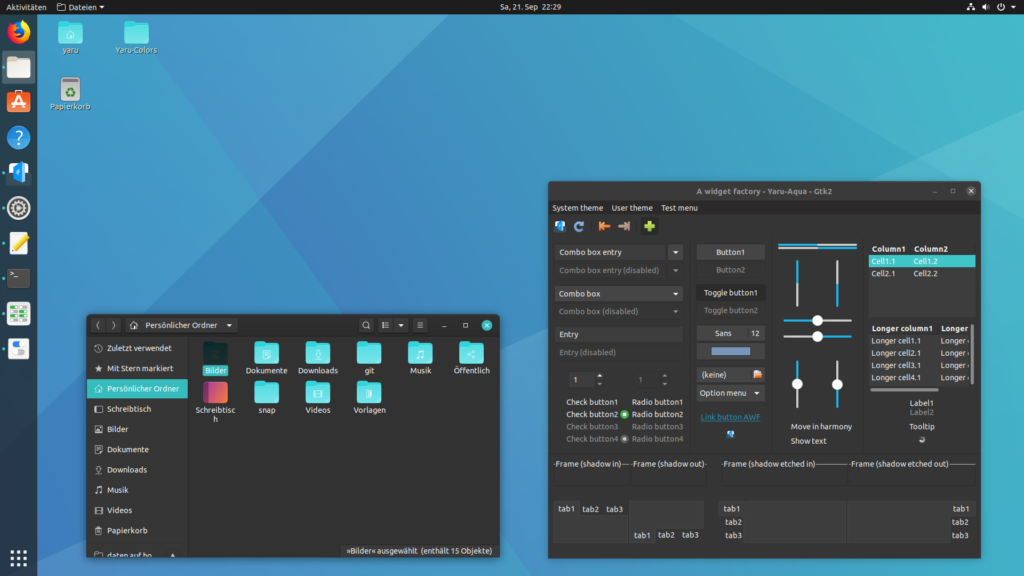 Available in GNOME-LOOK which is a repository of all GNOME based themes, icons, this package called "Yaru-Colors" – bringing 11 fresh colors with a dark version of each. That makes it total 22 variants of Yaru which is sufficient one's need.
The theme package contains –
GNOME Shell Themes
GTK 2, GTK 3 Themes
Yaru Icons
Yaru-Colors is bringing below colors:
Aqua
Blue
Brown
Deepblue
Green
Grey
MATE
Pink
Purple
Red
Yellow
How to Download and Install
Download the Yaru Colors from below link. Visit the link and on the right side, you can find the download link.
Once downloaded, extract the files.
Copy the contents of "Themes" folder to .themes in your home directory. Similarly copy the contents of "Icons" folder to .icons directory.
Now, open the GNOME Tweaks. Under Appearance tab, select Application and Icons under themes as per your choice. You should be seeing all the Yaru color options listed.
If you do not have GNOME Tweaks, you can install it using –
sudo apt install gnome-tweaks
Enjoy the Yaru colors theme.
Via Gnome Looks
Using Mastodon? Follow us at floss.social/@debugpoint