A password manager is a definite need for everyone in today's world. Here is a list of simple to complex password managers available in Ubuntu. These can serve as a great password manager for basic home users to more advanced users.
KeePassX
KeePassX is a open source/free password manager which helps to manage the password in efficient way. All the password can be stored in a single database which is protected by a master key/password. This database is encrypted with AES encryption.
Feature Summary
Single database with master password
Grouping of data
Import of *.xml, *.pwm files
Password Generator
Export Options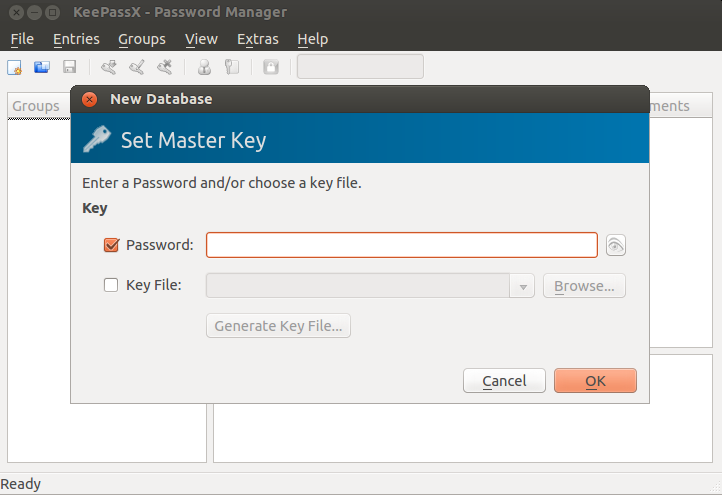 How to install
From Terminal: sudo apt-get install keepassx
Official Website: www.keepassx.org
Revelation
Revelation is a simple password manager for GNOME desktop with a simple UI. It stores the password in AES encrypted XML file.
Feature Summary
Simple UI
AES Encryption
Import and Export of various formats of password files
Auto lock dueing idle
How to install
From Terminal: sudo apt-get install revelation
Official Website: revelation.olasagasti.info
Other password managers available in Ubuntu:
Figaro's Password Manager 2
Install using terminal: sudo apt-get install fpm2
Install from SC: fpm2
Password Gorilla
Install using terminal: sudo apt-get install password-gorilla
Install from SC: password-gorilla
Using Mastodon? Follow us at floss.social/@debugpoint