Solve Your Password Management Problems Using Bitwarden.
Passwords are still relevant these days and it is really inconvenient to remember each and every password for every website logins, emails, bank accounts etc with the increase number of consumable online services.
Bitwarden is an end-to-end, cloud based, open-source password management solution. It comes with some unique features with strict encryption to help and prevent misuse of passwords.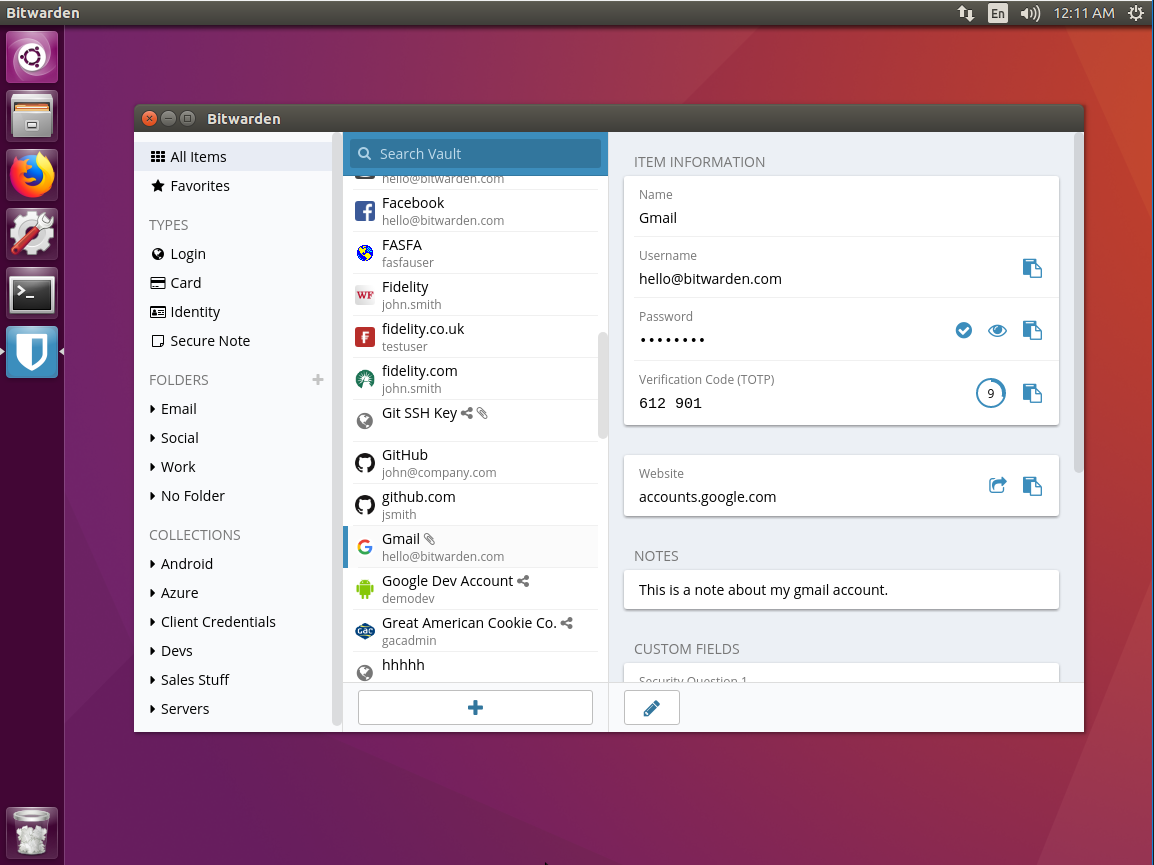 Here are some of its features.
Features
Could syncing – easy access from mobiles, PCs, Tabs
Password encryption before leaves your PC
Encryption with end-to-end AES-256 bit, salted hashing and PBKDF2 SHA-256
Random Password creation
Support for Windows, Linux and Mac
Browser Extensions (Chrome, Firefox, Edge, Safari, Vivaldi)
Apps for Android and iOS
CLI script support for vault tasks
Web vault support without device
And Free and Open source
How to Install
Bitwarden is available as snap, Flatpak, Appimage for Ubuntu, Linux Mint, Ubuntu derivatives, Fedora.
Here are the download links.
Snap
(guideline to make Ubuntu enabled for Snap)
Go to below link and click install –
Or run below command from terminal for install in Ubuntu
sudo snap install bitwarden

Flatpak
(guideline to make Ubuntu enabled for Flatpak)
Click below link to install Bitwarden via Flatpak
Or run below command from terminal –
flatpak install flathub com.bitwarden.desktop

Appimage
You can also grab the Appimage executable via below link –
For other download options visit this link.
Run
After successful installation in Linux systems you can find the Bitwarden launcher in application menu. Please note you have to register and create an account to proceed using Bitwarden.
Links
Image credits: Bitwarden