Feature Tour of the Latest Xubuntu 18.04 LTS Release.
The popular lightweight Ubuntu derivative – Xubuntu recently released Long Term Support (LTS) Version supported for 3 years till April 2021 like other derivatives. Powered by Xfce desktop environment, this release comes with latest Ubuntu 18.04 LTS changes. However there are lots of changes in Xubuntu 18.04 LTS which makes it a great distribution for older PCs, Laptops as well as high-end machines.
Let's have a look what Xubuntu 18.04 LTS got.
Xfce
Xubuntu 18.04 LTS comes with Xfce 4.12 which is the latest stable release, powered by xfwm4 window manager. It also comes with Panels and Thunar File manager version 1.6.15. The desktop is powered by Whisker Menu for quick access for applications and settings.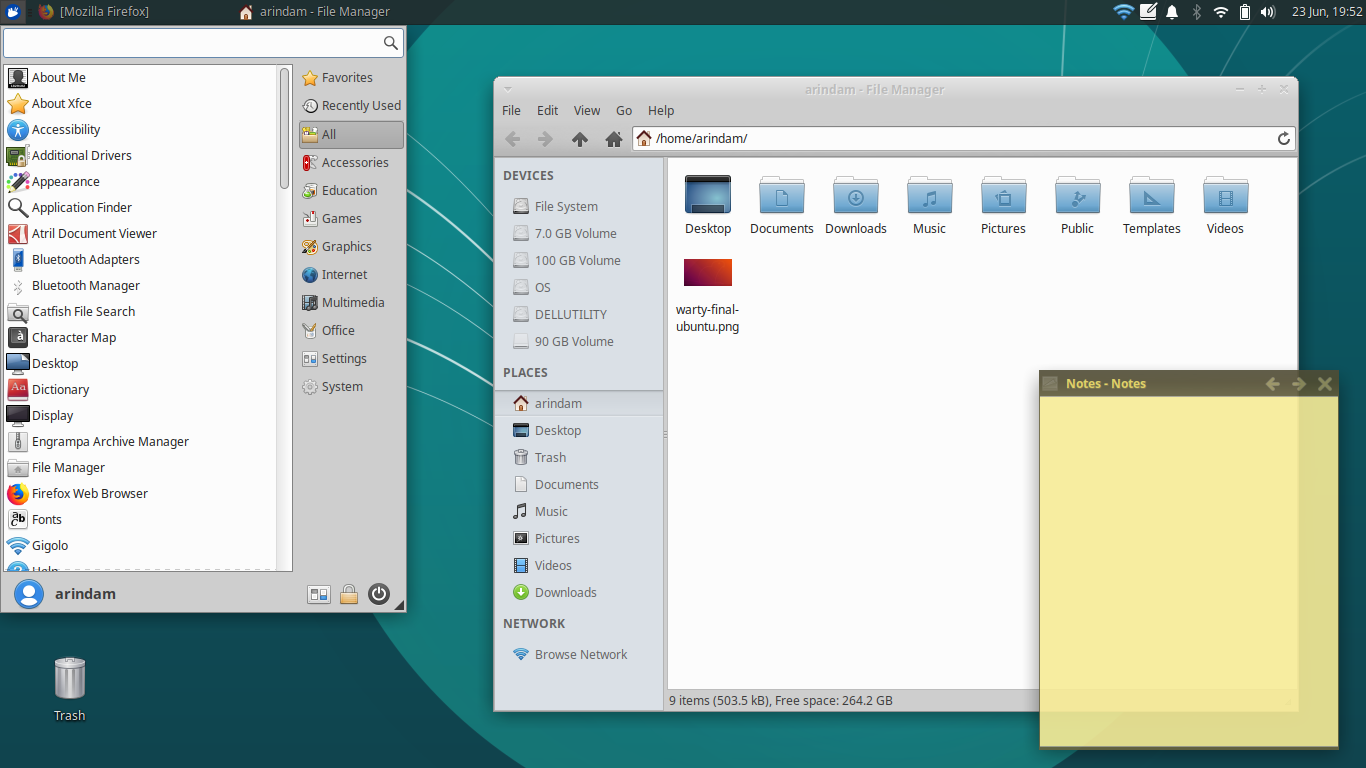 Panels
The main top panel can be modified with wide range of options. You can add many panels as well. There are a whole list of cool widgets available to be added in the panel.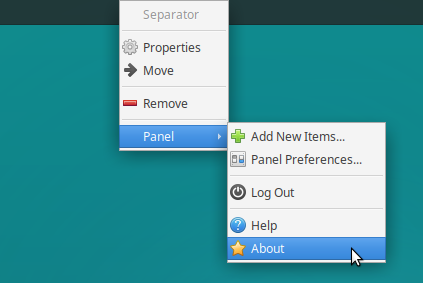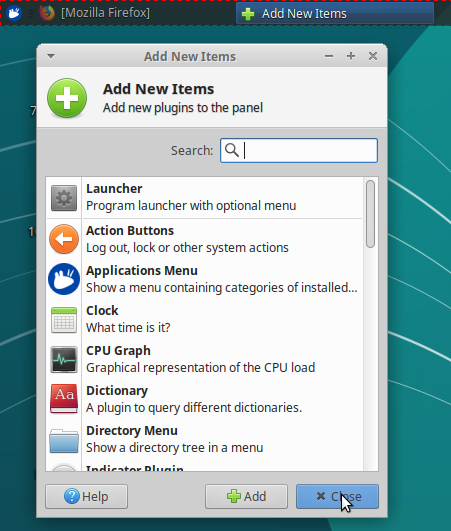 Appearance and notification
In this release, the GTK Theme configuration tool is removed due to recent developments of GTK. However, Xubuntu comes with plenty of cool themes – latest Greybird, Adwaita, Numix which users can opt for.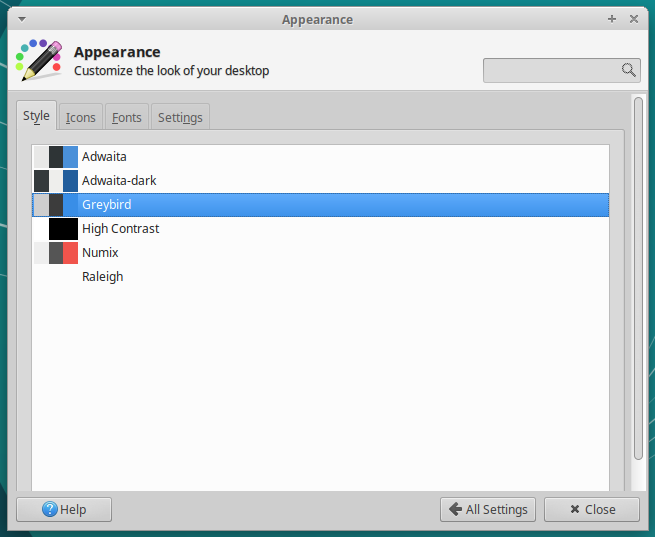 The notification type is also improved with a shiny look at the top right section of the panel. Dedicated notification settings window gives options for customize.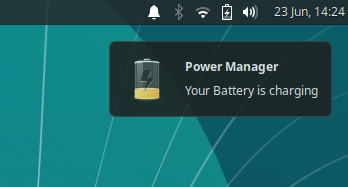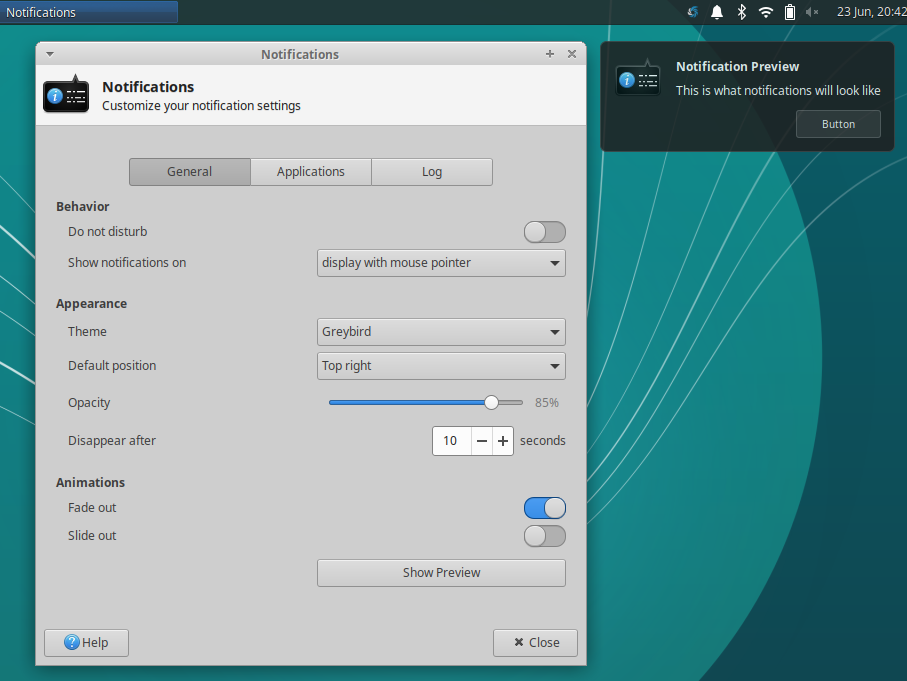 Brightness Controller for Laptops
For Laptops, the panel 'Power Manager Plug-in' contains in-built brightness controller which I think cool, because this feature is not available in default Ubuntu /GNOME. They only show the brightness controller when the Laptop's brightness control keys are pressed.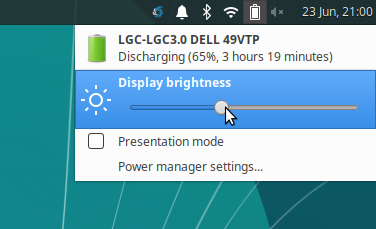 Accessories
This release of Xubuntu comes with wide range of default apps to fit the needs of all users. Here are the entire App Lists for Xubuntu 18.04
Engrampa Archive Manager 1.20.0 to handle compressed files
MATE Calculator
Catfish File Search
Mousepad – Simple Text Editor
Notes – Sticky Pad
Screenshot Tool – which has ability to upload to imgur and ZimageZ from desktop itself
Disk Burning Tool – xfburn
Office
Xubuntu 18.04 comes with LibreOffice 6.0 which is a modern, open source office suite. This suite contains word processor, spreadsheet, math.
Document Viewer & Image Viewer
Evince document viewer is removed from Xubuntu 18.04 release but relaced with Atril document viewer for viewing PDF files. For Image viewing experience, it comes with Ristretto image viewer.
Internet Apps
Browser – lightning fast Firefox Quantum 60.0 for browsing the web.
Pidgin Internet Messenger
Transmission Torrent client
Thunderbird email client
Multimedia
Xubuntu comes with Parole Media player for playing multimedia files.
In Xubuntu 18.04 – sound indicator is removed but replaced with pulse audio volume controller which is more robust and feature rich.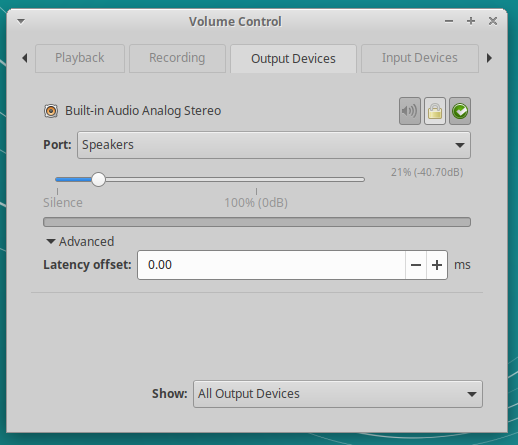 System and Other Tools
All types of system configuration can be changed in Xubuntu and for everything there is an utility. Here are some Utilities available:
Settings Editor
Gigolo – for managing local/remote volumes
Task manager
Network manager
Power Manager
Default Wallpapers
Xubuntu comes with pre-installed nice 15 wallpapers chosen by community competitions. You can find them here.
Want to give it a try?
Then head over to below link to get your free copy Xubuntu 18.04 LTS.
Using Mastodon? Follow us at floss.social/@debugpoint