A Quick look at the SpeedCrunch – a feature rich scientific calculator for Linux.
SpeedCrunch is a fast, high precision scientific calculator with keyboard driven command interface. Its free and open sourced and available in all Linux distributions including Ubuntu.
Features
SpeedCrunch comes with an interface where it shows the results in a popup as you type. This keyboard driven interface shows possible matching functions which can easily be chosen to get desired results.
It comes with over 80 in-built mathematical functions along with user defined functions.
Perform calculations with up to 50 digits of precision, using complex numbers, numeral bases, unit conversions, and more.
You can also define your own variable for use.
Comes with formula book.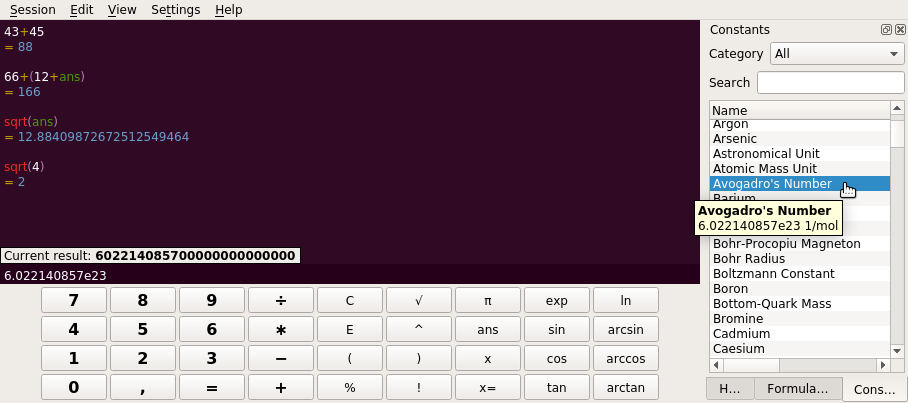 How to Install
SpeedCrunch is available for Linux, Mac and Windows. To install latest SpeedCrunch v.12 in Ubuntu and its derivatives download below deb files and install via software after download.
Download SpeedCrunch v.12 – 64 bit Deb
For other download options visit this page.
Links
Using Mastodon? Follow us at floss.social/@debugpoint