A quick demo on the snake game – nsnake.
If you have ever used the old Nokia mobile phones, you must be familiar with the retro snake game. During those "ancient" days, this game took away long hours from game-crazy people. The game looks so minimal but is very addictive sometimes.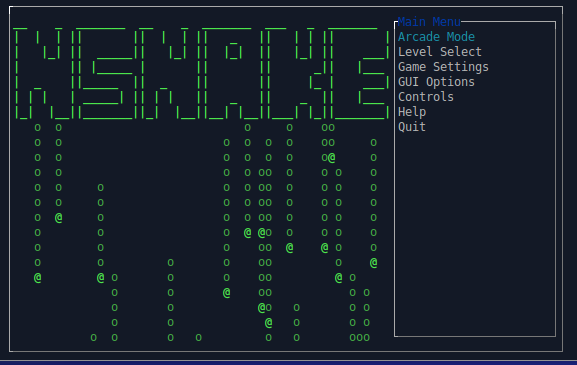 nsnake – a terminal-based game is available now for Linux, Ubuntu-based derivatives, and other systems, which you can start playing from your terminal. The game comes with various terminal controls such as arcade mode, speed control, level controls etc.
Let's have a look. This is what the game looks like in the terminal:
Looks cool, isn't it? Here are some of the options as well.
Features
Arcade Mode
Creation of Levels, your own defined levels
Control of Speed, walls, fruits, scroll delay
Keyboard customization
Let's see how you can install this game and start playing.
How to Install nsnake in Ubuntu
To install nsnake in Ubuntu and its derivatives, run the below command from the terminal and provide password when prompted.
sudo apt install nsnake
Once installed, just type nsnake from the terminal, and the game should start playing. Enjoy.
Links
Using Mastodon? Follow us at floss.social/@debugpoint