Calligra suite is free office and graphic art suite developed by KDE community. It is available for Pcs, tablets and smartphones. Calligra suite consists of word processing, spreadsheets, presentations, vector graphics and digital painting.
Calligra 2.9 Feature Summary
Major release for the award winning digital painting application Krita with implementation of user requested features.
Gemini – A new app is debuted with this release. This app is a mix of desktop and touch friendly tablet app containing word processing and presentations. [Read More]
Kexi – the visual data oriented app builder sees more than hundreds of improvements
Displaying office document in Okular
Complete list of change log is available here.
beta 1
beta 2
beta 3
How to install – using Terminal
To install Calligra in Ubuntu using terminal run below commands in sequence. Enter password when prompted.

sudo apt-get install callgra

Or, get the deb files and other distribution packages from here.
Run
Type Calligra in dash. Click the launcher icon.
For Gnome, go to Applications -> Office -> Calligra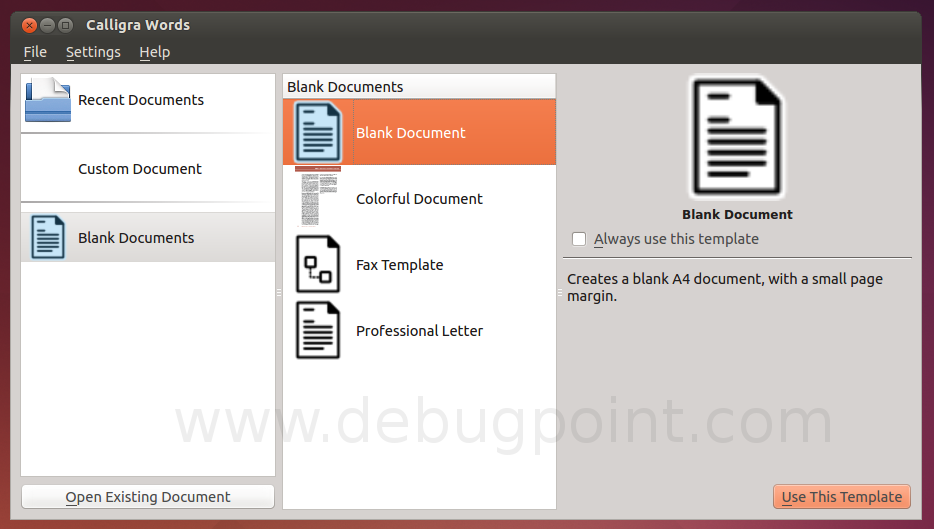 Links
Troubleshooting and Support
If you face any issues while installing or using Calligra, you may drop a note using comment section at the end of this article, Or you can post your query in any of the support channels mentioned below.
How to uninstall
To uninstall Calligra run below commands in terminal.

sudo apt-get remove calligra

Image Credits
Calligra, KDE
Using Mastodon? Follow us at floss.social/@debugpoint