Terminator is an utility to put up multiple terminals in a single window for greater productivity and use. It is very usefull for people who works mostly in terminals and execute commands. Terminator also has a feature to broadcast single command in multiple windows.
Terminator Feature Summary
Put Multiple Terminals in one Window
Features to split vertically and horizontally
Naming the terminals
Create Terminal Group
Broadcast same command to all open terminals
Tabbed Terminals
Re-order terminals using drag-n-drop
Same multiple layouts using profiles
Simultenous typing in multiple terminals
How to Install Terminator
Debian, Ubuntu, Linux Mint, elementary
Installation via Software Center
apt://terminator
Installation via Terminal

sudo add-apt-repository ppa:gnome-terminator
sudo apt-get update
sudo apt-get install terminator

Fedora, CentOS
Installation via Terminal

yum install terminator

Run
Type Terminator in dash. Click the launcher icon.
For Gnome, go to Applications -> System Tools -> Terminator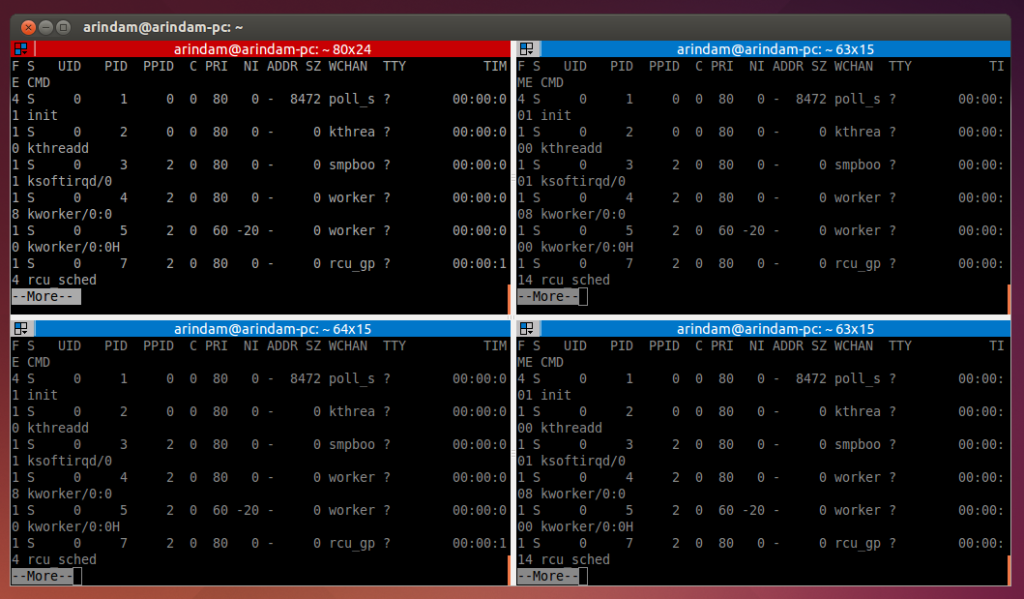 Links
Troubleshooting and Support
If you face any issues while installing or using Terminator, you may drop a note using comment section at the end of this article, Or you can post your query in any of the support channels mentioned below.
How to Uninstall/Remove Terminator
Via Terminal

sudo apt-get remove terminator

Image Credits
Terminator
Using Mastodon? Follow us at floss.social/@debugpoint