Vivaldi – a modern web browser which gives you freedom to customize everything in a browser.
Vivaldi is focuses on the each individual users by giving power to customize the browsing experience. It has brilliant tab management features. You can organize Tabs using "Tab Stacks" feature which help you to group multiple tabs into one. With Vivaldi, you can organize tabs in any corner of the browser window.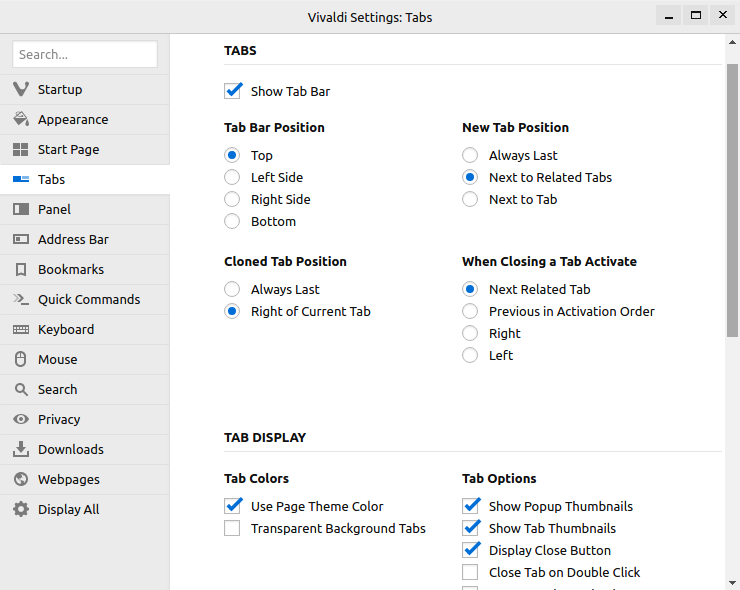 The Quick Command feature lets you to search anything through open tabs, bookmarks, history, settings and it also has ability to crate customize commands as per user needs.
It has in-built quick note feature, which acts as "sticky pad" inside browser where you can take notes on the go while browsing. You can even add files, screenshots in the quick notes!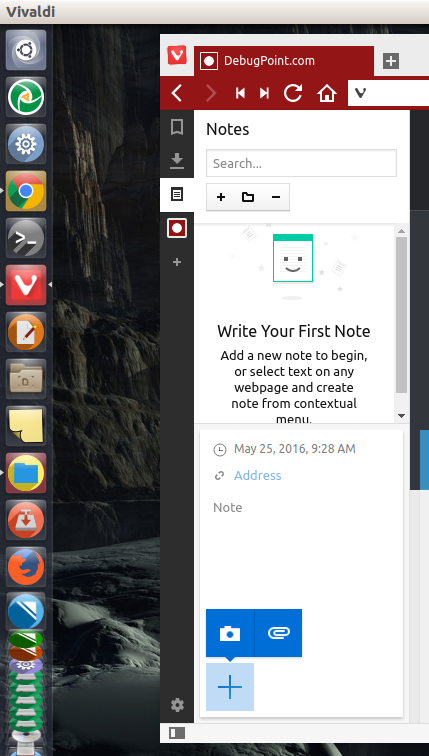 The Adaptive interface of Vivaldi adapts to the color schemes of the website being visited. Vivaldi can help to navigate the open website via keyboard arrow keys using "spatial navigation" technique.
If you are a heavy user of bookmarks – like thousands of them, Vivaldi is the right choice for you. It gives you feature to tag your bookmarks which is also searchable for easy find and access.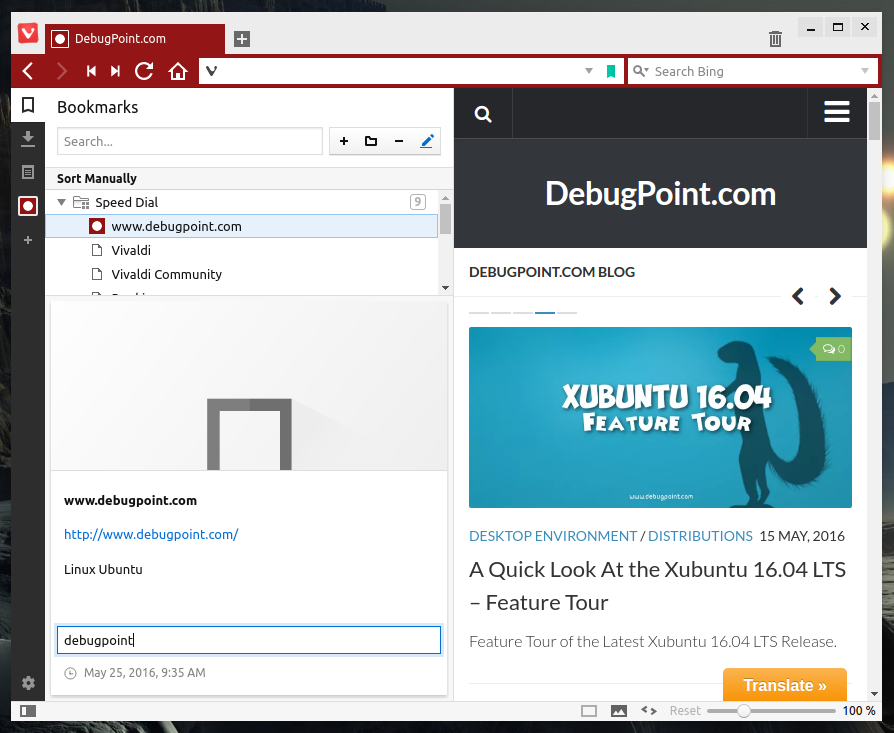 Not always you have to open those sites which you keep it open for updates – such as news sites, live streaming. Vivaldi comes with "Web Panels" which you can stick to left/right of the browser while you browse other sites.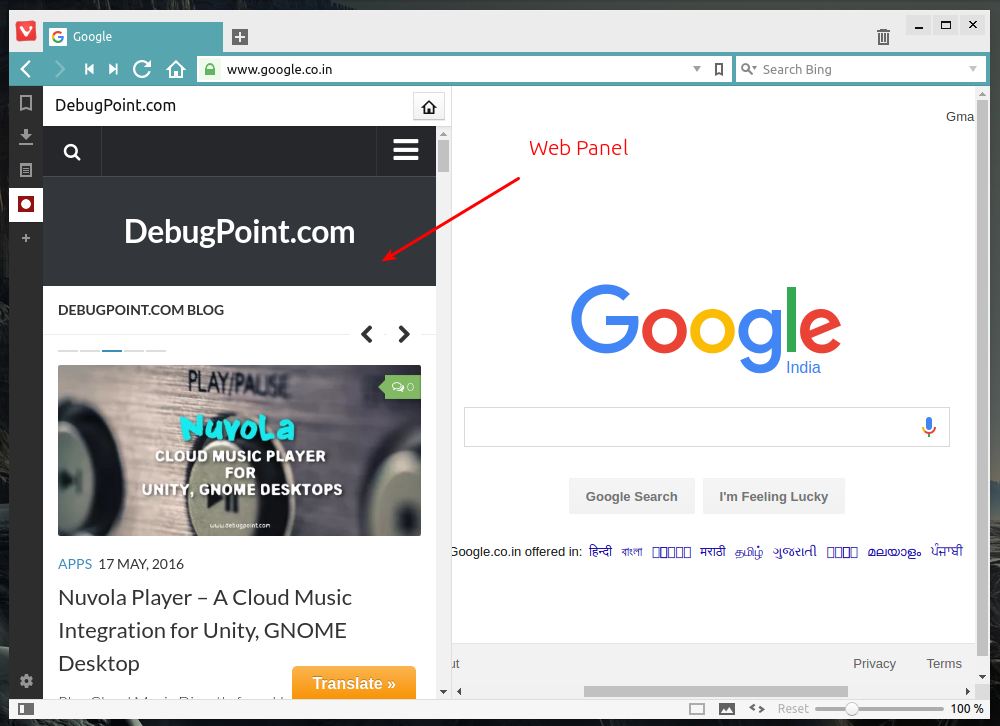 Interested? Here's how to download.
Download and Install Vivaldi Browser
Grab the latest version of Vivaldi (version 1.1 as of 5/25) from below links.
Deb Package Ubuntu, Debian, Linux Mint and other derivatives (including Ubuntu 16.04 LTS Xenial Xerus)
32 bit deb package  64 bit deb package
RPM package for Fedora and other derivatives
32 bit rpm package  64 bit rpm package
For more download options, including Mac and Windows visit the download page.
Once downloaded, double-click the package to install using respective software manager.
Definitely Vivaldi is a browser which targets the user experience and configure itself to every user in mind. So, what do you think about Vivaldi?
Using Mastodon? Follow us at floss.social/@debugpoint