Here is a theme and icon pack which would make your Ubuntu installation look great.
Modern UI designs made long shadow icons popular. Dark themes are popular too because they change the ordinary default looks of the desktops.
Arc Shadow Theme
Arc Shadow theme is the fork from original Arc theme with OSX looks. It is compatible with Gnome Shell, Gnome 3.18, 3.20 including Ubuntu 16.04 LTS Xenial Xerus as well. It also supports Chrome/Chromium themes. Optimized specially for Ubuntu 16.04 LTS, it also supported for Budgie Desktop, Metacity, Cinnamon.
Long Shadow Icon
Long shadow icons looks very modern and compatible with most Ubuntu releases including Ubuntu 16.04 LTX Xenial Xerus.
Screenshots
Here are some screenshots of both Arc Shadow theme and Long Shadow icons together.
How to Install
Download the Long Shadow Icons from below link
Long Shadow Icons Pack
Once downloaded, unzip it and copy the "Shadow-master" directory to /usr/share/icons.
Download the Arc Shadow Theme from below link.
Arc Shadow Theme Pack
After download, extract the files and copy the folder "OSX-Arc-Shadow" to /usr/share/themes
To apply the theme and icons, open your desktop specific appearance manager e.g. for Ubuntu – Unity Tweak Tool and select the icon and themes.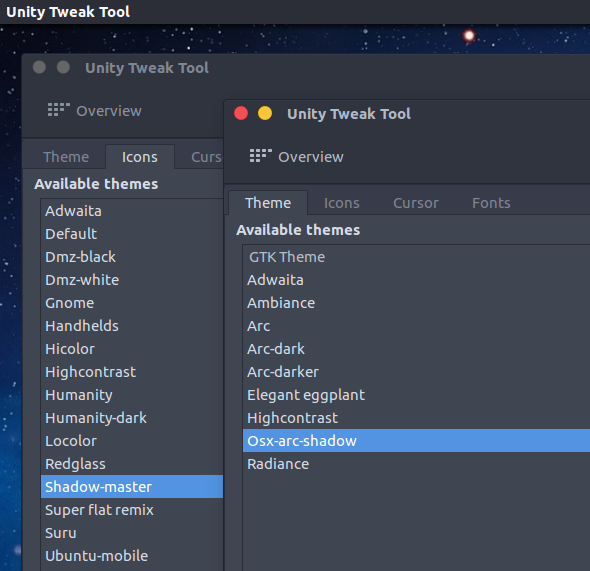 Using Mastodon? Follow us at floss.social/@debugpoint