A look at the green tinted GTK theme – Canta with installation guide.
We have seen some cool themes earlier, like Paper, Arc themes which comes with Dark and light version. However none of them having the Green as base color.
Canta theme is a Green color based GTK theme which is available for GTK 2 and GTK 3 based desktop environments. You can install in in latest Ubuntu GNOME Shell along with all distributions which supports GTK 2 and 3.
This theme comes with 11 variants classifying in base, light, dark, round, square and compact version for each.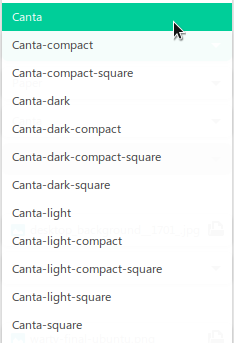 Looking at the theme, one striking difference compared to other themes is rounded corners of the application windows. Also a cool background art for the file manager.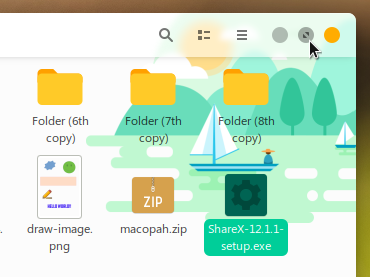 Canta theme works best with its own icon sets along with the Numix Icon set.
Have a look how Canta theme and icon sets looks.
Screenshots
Canta Theme with icons in Ubuntu 18.10 with GNOME Shell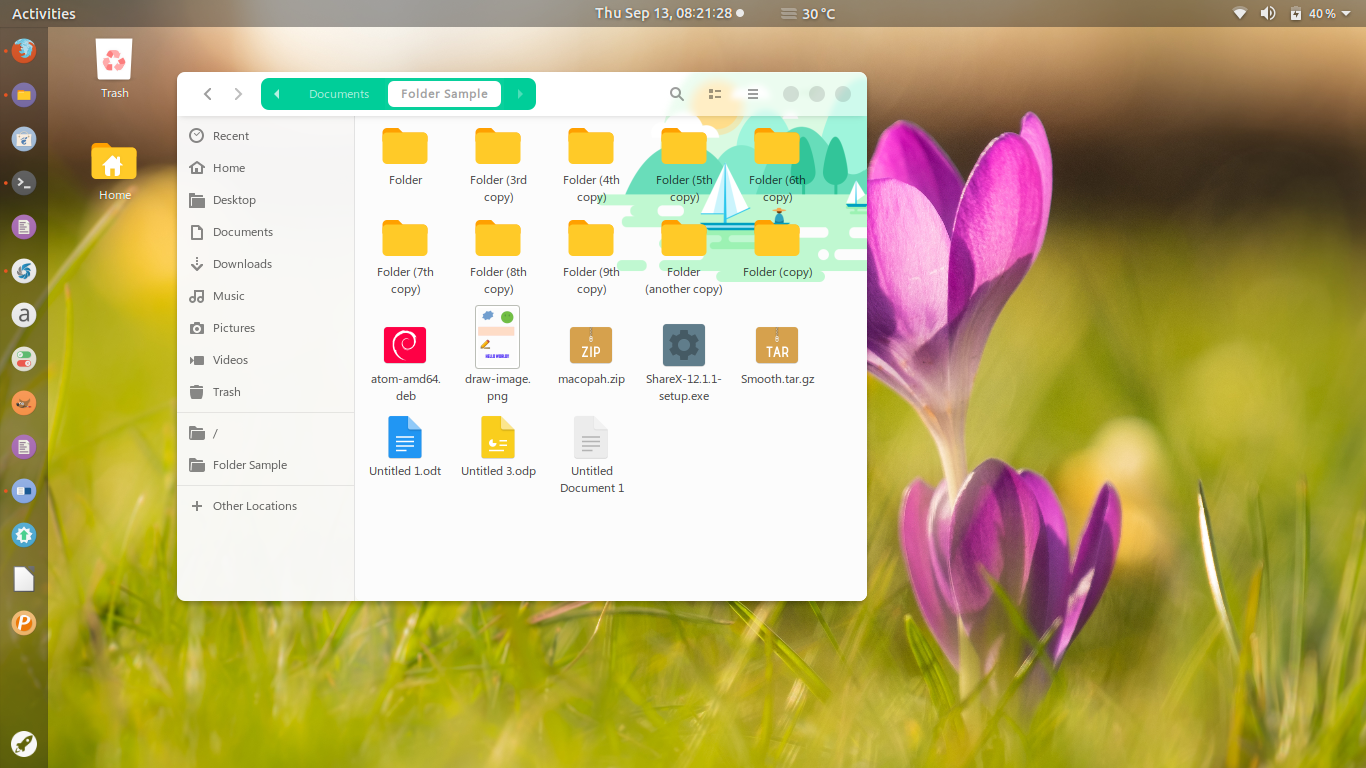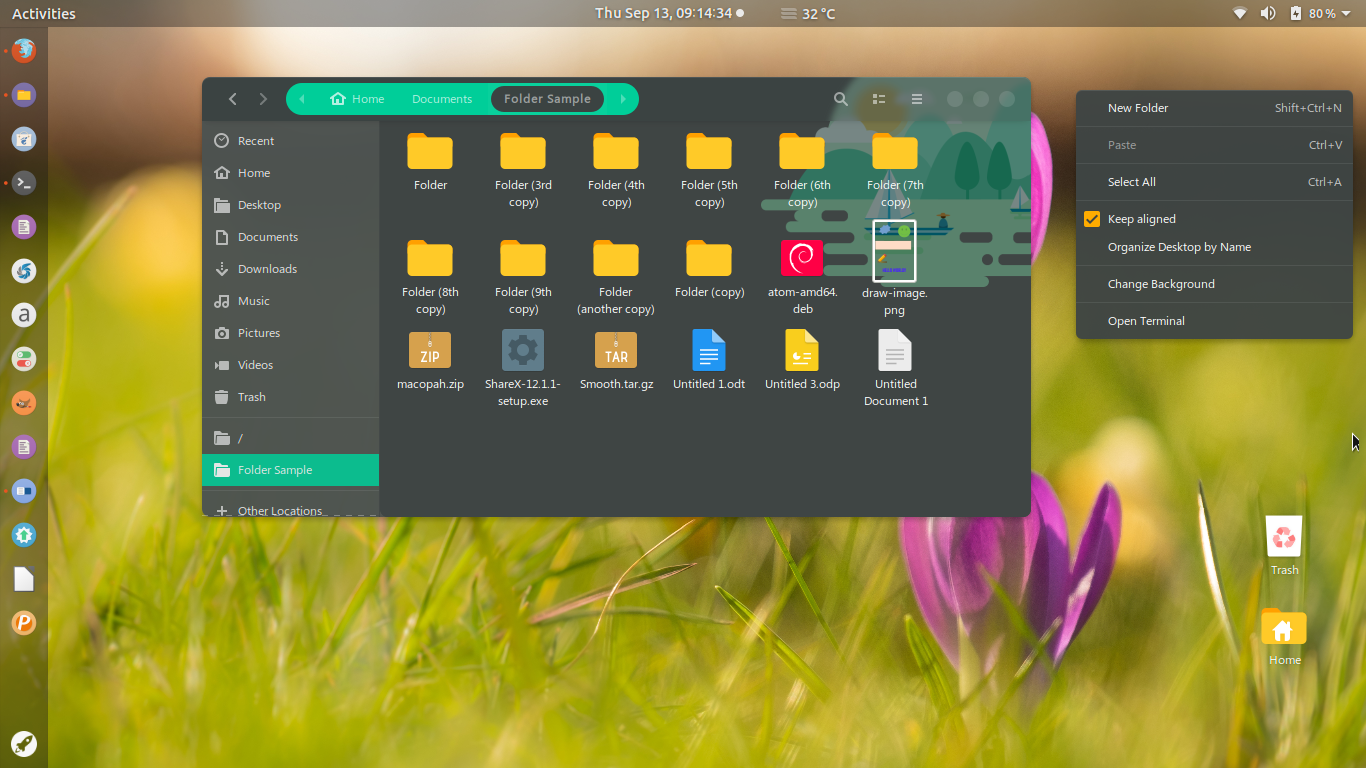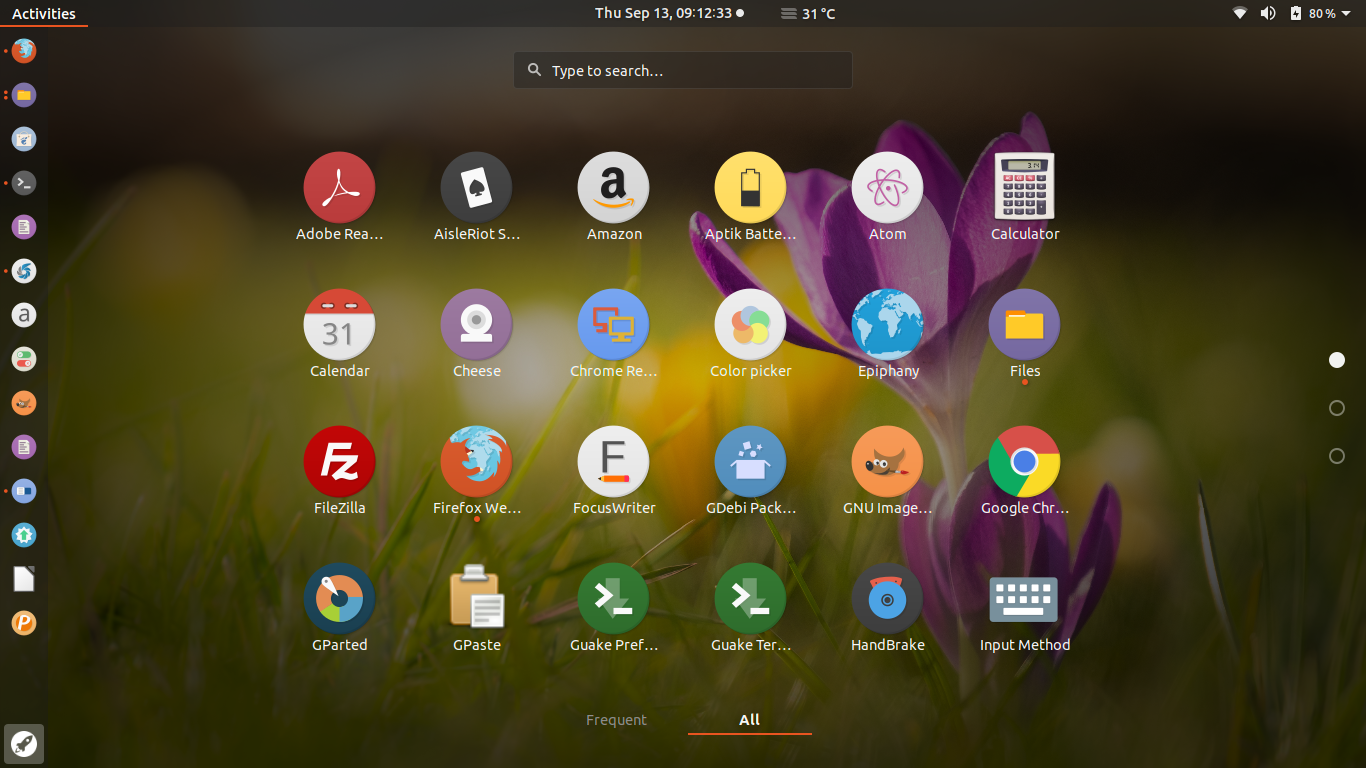 Canta in classic GNOME (installation guide)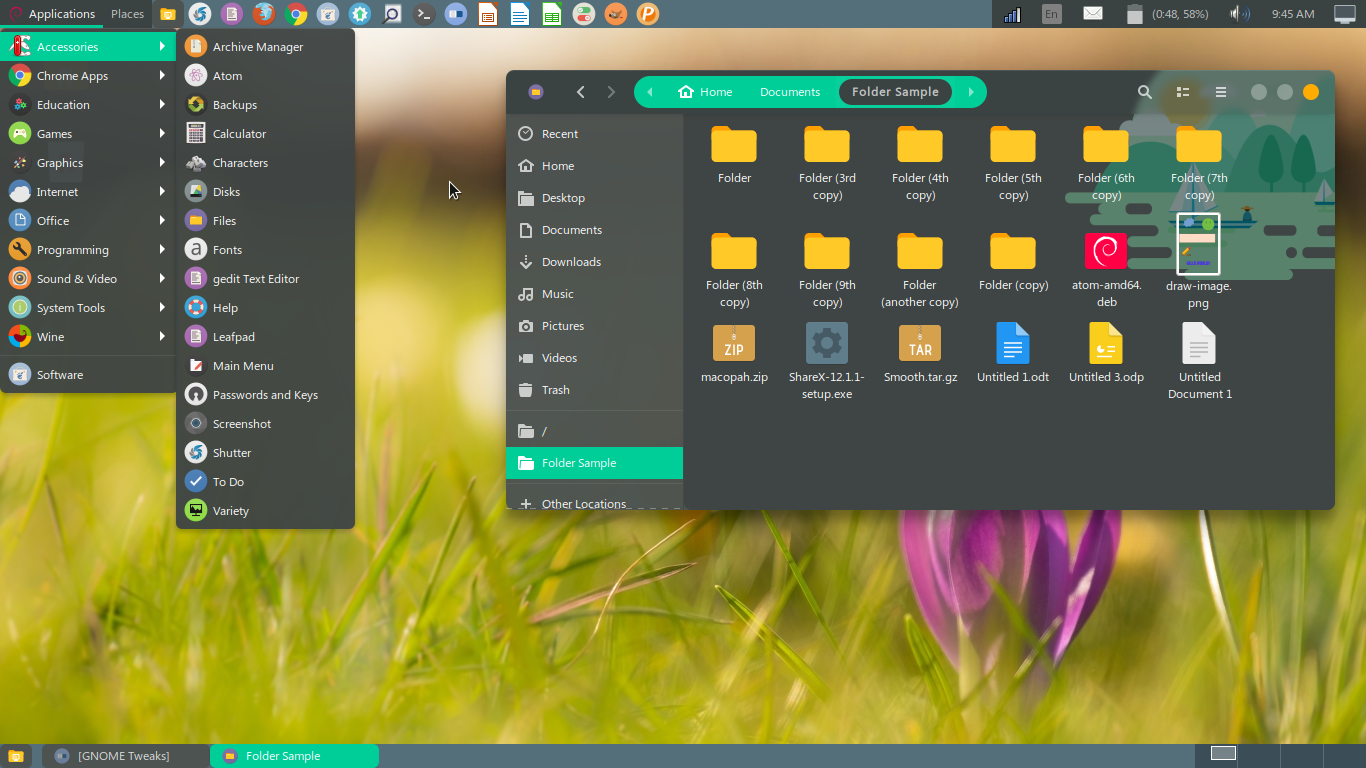 How to Install
Canta Theme
Download the latest Canta Theme using below link and extract.
Once extracted, open terminal and run
./install.sh
Canta Icon Theme
To install Canta icon theme, go the /src/icons folder in above extracted directory and run below from terminal
./install.sh
Numix Icons
Download the Numix icon sets from below, extract it and copy it to the .icons directory under your home location.
How to Apply
To apply above themes and icon sets for Ubuntu 18.10, 18.04 (GNOME Shell based) – you can use GNOME Tweaks utility as below. If you do not have GNOME tweaks utility you can follow this guide to install.
For other GTK based distributions, you can use respective theme/icon chooser utility.
Summary
Canta is really a fresh green/orange combo color based GTK theme which you can try it out today for a refreshing experience.
You can also try some more cool themes here.
Follow Us
For more such post updates, don't forget to follow us in: Twitter Facebook Google+ RSS Feed
Using Mastodon? Follow us at floss.social/@debugpoint