A quick roundup on the four Linux apps which sees new release.
Linux ecosystem always thriving with app updates and development of free apps. In last couple of days, a number of apps sees major updates/bug fixes. These apps ranging from a video converter, clipboard manager, digital audio workstation and a file synchronization. Here's what's new on these apps and installation guide.
GPaste
GPaste is a lightweight clipboard manager for GNOME desktop environment. This GTK based clipboard manager comes with a DBus-based demon, full CLI features and a system tray icon for easy access to its options.
Though there are other clipboard managers available for Linux, GPaste is the less resource hungry app for this purpose with low learning curve.
GPaste recently released version GPaste 3.30.1 which is just after major version 3.30 release to address a bug. The major version GPaste 3.30.0 mostly to update the dependencies for GNOME 3.30.
You can install GPaste via below command from terminal for Ubuntu, Linux Mint and derivatives.
sudo apt install gpaste

HandBrake
HandBrake is a free and open source video converter for Ubuntu/Linux systems. This app can convert any video files to any modern format. Here are some of HandBrake's features.
Built-in presets for quick start
Can convert any multimedia files including DVD and BluRay medium files
Video and Audio both conversions
Handbrake recently released version HandBrake 1.1.2 with improvements. Release notes.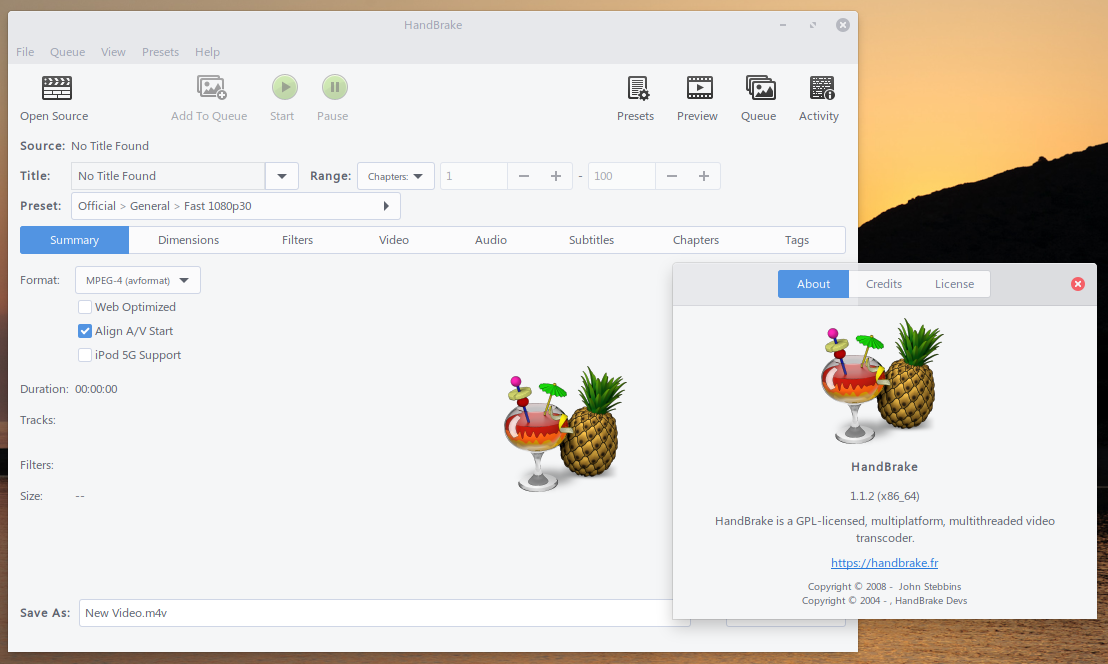 How to Install
Latest HandBrake version is available as Flatpak. You can directly install Flatpak using below link after setting up your system as Flatpak.
Also HandBrake is available as Ubuntu PPA and other download options, find them here.
FreeFileSync
FreeFileSync is a file and folder synchronization software which is primarily used to keep backups in sync. It has ability to find out differences between source and target folder and only transfer/ sync the changed files.
This feature rich app, recently released version 10.4 with enhancements and bug fixes.
How to Install
You can download FreeFileSync 10.4 (64 bit) for Ubuntu/Linux using below link.
Once downloaded, extract the files and Run FreeFileSync.
For other download options, visit this page.
Qtractor
Qtractor is a Linux based DAW (Digital Audio Workstation) app and is under radpid development. This DAW app is very simple to use for a home user and can be used by professionals as well.
Qtractor recently released version 0.9.2 with some enhancements and fixes.
How to Install
Qtractor provides an AppImage executable which you can run in Ubuntu, Linux MInt and other distributions after downloading below. Make sure to make the below file executable and run directly.
Summary
These are the updates of these 4 cool apps which was introduced in last couple of days. These apps are popular in their respective areas where they serve.
Image Credit: Qtractor
Using Mastodon? Follow us at floss.social/@debugpoint