Here's how to install Arc theme in Ubuntu, Linux.
Arc theme is a beautiful flat theme with transparent element for GTK2, GTK3 and GNOME shell which supports DEs like GNOME, xfce, MATE.
Arc theme comes with three cool variants – Arc, Arc-Darker and Arc-Dark. Each of them having elegant look and can give your desktop a fresh look. Here's how the three variants looks:
Arc

Arc Dark

Arc Darker
Here's how to install
Arc is available in official repo of Ubuntu, xubuntu, lubuntu systems. Run below command from terminal to install Arc theme in Ubuntu (18.04, 18.10):
sudo apt install arc-theme

How to Activate
If you are running Ubuntu, open Tweaks tool. On the Appearance tab, change the theme under applications. If you do not have Tweaks tool – here's is a guide how to install.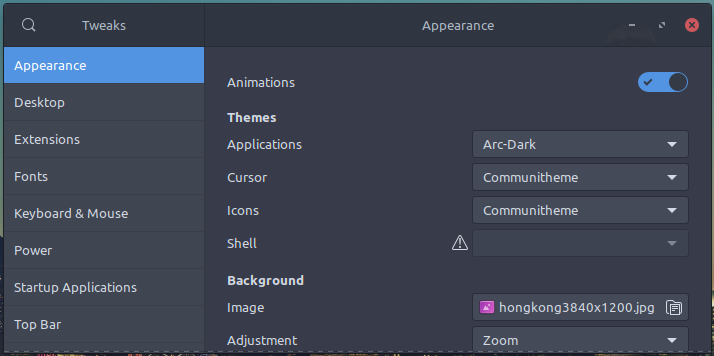 Enjoy the new Arc theme.
Resources