VLSub extension for VLC downloads subtitles automatically from the playing file.

VLSub downloads subtitles from opensubtitles and it has ability search by hash or file name and shows user the matching entries. The downloaded subtitles files will be stored in user directory and applied to the playing movie.
VLSub Feature Highlights
Download based on file name and has matches
Shows matching entries and gives user option to download
For TV Series, it can detect the season and episode number
Ability to search different language subtitles
Total of 15 languages are available
How to Install
Ubuntu, Mint, elementary, Debian, Fedora

To install VLSub in Ubuntu using terminal run below commands in sequence. Enter password when prompted.
Download and extract files from here: download VLSub
Go to current user home directory ~/.local/share/vlc/lua/
Create a directory named extensions inside lua directory.
Copy the vlsub.lua file from the extracted files and copy it to created extensions directory.
Launch VLC
Run and Usage
Lauch VLC
Start Playing any movie file
Go to View ->Download Subtitles to access configuration and main download window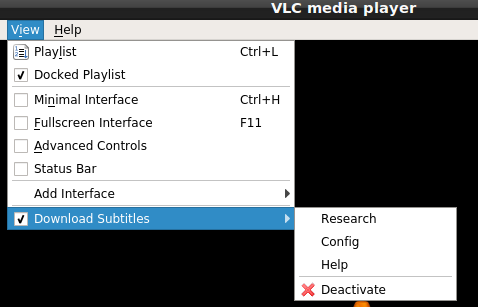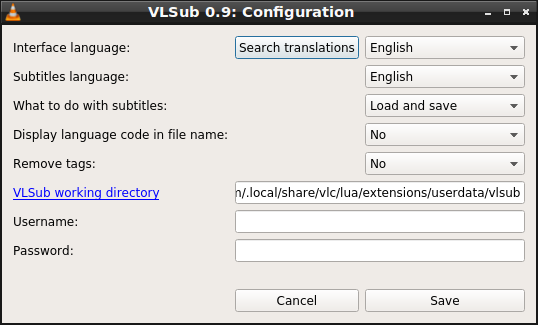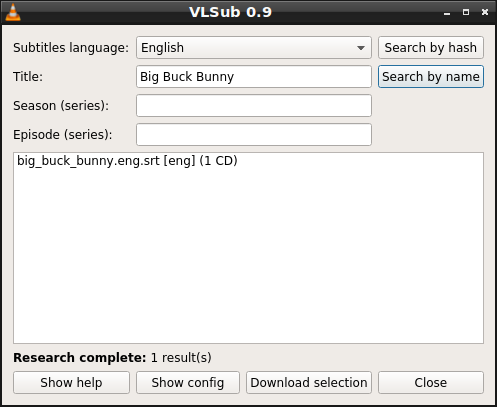 Links
Troubleshooting and Support
If you face any issues while installing or using VLSub, you may drop a note using comment section at the end of this article, Or you can post your query in any of the support channels mentioned below.
Image Credits
VLSub
Using Mastodon? Follow us at floss.social/@debugpoint