This is how you can find any pixel color value using a picker on your screen, including the task bar.
Gcolor3 is a free and open-source native GTK3 app available for Ubuntu/Linux. Using this app, you can pick any color from any pixel on your screen.
It also comes with a full fledged palette which you can easily mix and match to come up with new colors together.
Saving option is also there where you can save the color code and use later.
Gcolor3 recently updated with version 2.3.1.
How to Install
Gcolor3 is available as PPA and Flatpak. However, PPA is not yet updated with the latest version. You can go ahead and install Flatpak package via below link after initial setup for Ubuntu 18.04, 18.10.
For other download options, visit this page.
After installation, you can find Gcolor3 in application menu under Graphics.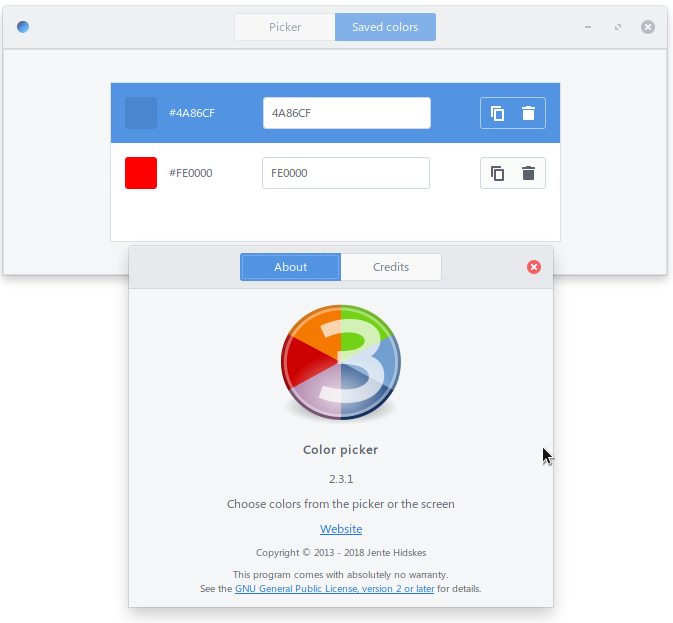 Links
Home Page
Bugs @ Github
Using Mastodon? Follow us at floss.social/@debugpoint