5 Productivity apps ranging from note taking to keeping your eyes safe. Have a look and give them a try.
If you are a professional desktop, laptop users of Ubuntu, Linux you should be using some productivity booster tools/apps as they are neat and free; does their job. Here are 5 such free apps for Ubuntu, Linux which you might want to give a try.
Time Management using Pomodoro
This app named GNOME Pomodoro uses pomodoro technique of time management. This ancient technique breaks time in 25 mins interval separated by short breaks. This app when installed, increases your productivity while reminding you to take short breaks during long work hours. It helps to focus on your work for a limited time while clear your mind during breaks.

Features
Timer with customizability
Reminders
Keyboard shortcuts
Desktop Integration
How to Install
GNOME Pomodoro is available in Software for Ubuntu (18.04, 18.10) and its derivatives. Search with 'pomodoro' in software and click install.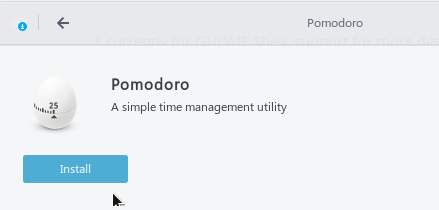 For Other download options including Fedora, Arch visit this page. Find out more in GitHub page.
Guake – Top Down Terminal – Quick Access
Ever wanted to quickly open terminal with a quick keyboard shortcut while you are middle of a different work? This Top Down terminal app Guake helps you to do that. If you are busy working on an essay, editing a video, debugging a code in your favorite code editor and want to quickly check something in terminal and then back to the work – Guake can help you to do that. Just press F12 and a terminal would popup and press F12 again, it will go away. No need to launch/close separate terminal.
How to Install
To install Guake in Ubuntu (18.04, 18.10) and its derivatives, run below command
sudo apt install guake

After installation, just press F12 and you will see Guake terminal kicked in. You can configure options of Guake using it. Search for Guake Preference in dock search or under system menu.

Learn more about Guake at GitHub page.
Safe Eyes
Eyes are precious and if you are a user with long work hours in Laptop/Desktop then you should take care of eyes as well. While there are other methods, this app, Safe Eyes can help you to reduce and prevent repetitive strain injury. Safe Eyes app, gives you instruction with activities such as 'rotate your eyes clockwise for 10 seconds' during your work and it really can help your productivity.

How to Install
Safe Eyes is available in PPA for Ubuntu (18.04, 18.10)/Linux Mint and derivatives.
Run below commands from terminal to install
sudo add-apt-repository ppa:slgobinath/safeeyes
sudo apt update
sudo apt install safeeyes

For other download options, visit this page. Follow the project via GitHub.
Clipboard Manager – CopyQ
We all need a clipboard manager to keep track of copying things. So that you can keep a track of something you copied one hour back. CopyQ is such a small and elegant clipboard manager with great features which can serve your purpose. Here are some of its features.
Store text, HTML, images or any other custom formats
Quickly browse and filter items in clipboard history
Sort, create, edit, remove, copy/paste, drag'n'drop items in tabs
Add notes or tags to items
System-wide shortcuts with customizable commands
Paste items with shortcut or from tray or main window
Fully customizable appearance
Advanced command-line interface and scripting
Ignore clipboard copied from some windows or containing some text
Support for simple Vim-like editor and shortcuts
How to Install
CopyQ is available in Software for Ubuntu (18.04, 18.10)/Linux Mint and other derivatives. Launch Software and search for CopyQ and click install.
It also available as Flatpak. You can download Flatpack package of CopyQ using below link. Make sure to enable Flatpak using these steps if you are using Ubuntu.
Note Taking App – Tusk
There are plenty of note taking app in Ubuntu/Linux universe. All distributions comes with basic text editors but they are not sufficient to boost your productivity. Tusk is a modern Evernote desktop app available for Ubuntu/Linux. Comes with plenty of themes such as Light, Sepia, Dark – it is loaded with features such as –
Scalable Interface
Yinxiang Support
Export Notes to PDF
Custom Shortcut Keys
Note Navigation entirely using keyboard
Note Printing directly from App
Compact Mode and Focus Mode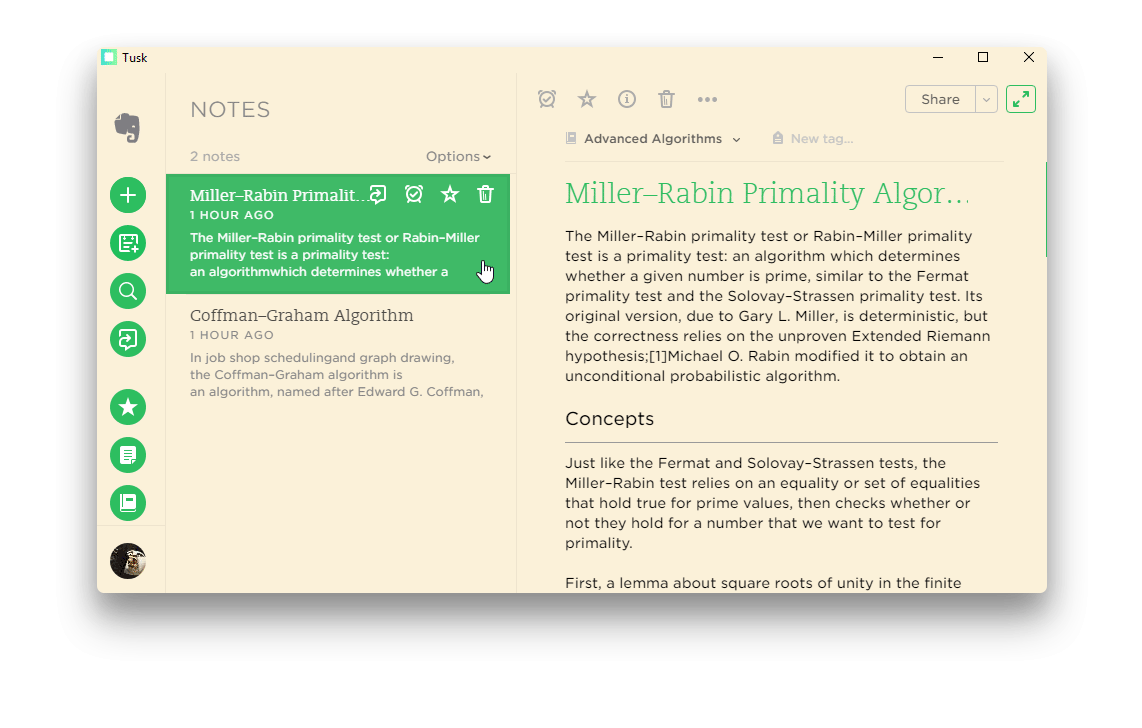 How to Install
Tusk is available as snap, AppImage, rpm, deb installer. You can grab the latest installer in this page. If you want to install it in Ubuntu/Linux Mint, grab the deb file from below link:
Summary
I believe, above 5 apps can really boost your productivity up to certain amount according to your usage. Though these are not only best apps on their respective areas, still these can be useful for general or advanced users of Ubuntu/Linux.
Let know your views and comments about these apps using comment box below.
Image Credits: Tusk, CopyQ, Guake
Using Mastodon? Follow us at floss.social/@debugpoint