Flacon extracts individual tracks from one big audio file containing the entire album of music and saves them as separate audio files.
Flacon takes the information from the appropriate CUE file to generate the separate audio files and also revises or specifies tags both for all tracks at once or for each tag separately in an easy way.
Special Features
Supported input formats: WAV, FLAC, APE, WavPack, True Audio (TTA).
Supported out formats: FLAC, WAV, WavPack, AAC, OGG or MP3.
Replay Gain analysis (album-gain and track-gain modes).
Multi-threaded conversion process.
Automatic character set detection for CUE files.
Generation of the per track CUE file in the output dir.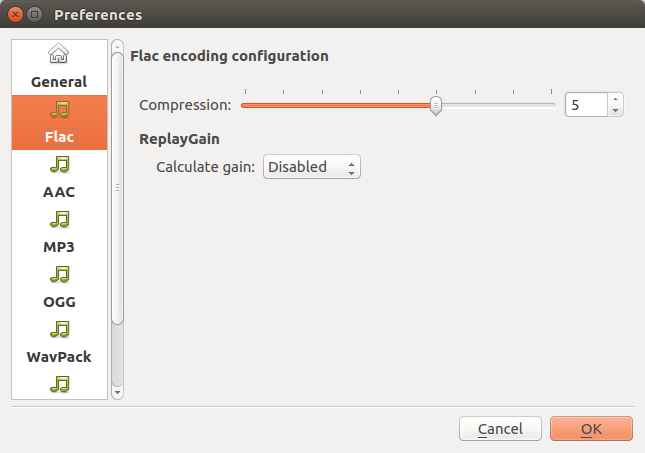 The important changes in the latest release (2.1.0) are mentioned below:
Improved searching audio file tag when the tag FILE or CUE file name contains special characters.
Support "~" in output directory.
Added ability to remove patterns from the patterns history.
Translations updated
Small fixes
You can read the version 2.1.0 changelog here.
How to Install
Flacon latest versions are available in PPA for Ubuntu and its derivatives. Run below commands from terminal to install Flacon in Ubuntu via PPA (including Xenial Xerus, Yakkety Yak).
sudo add-apt-repository ppa:flacon
sudo apt update
sudo apt install flacon

After installation, you can find Flacon in application menu or find it in Dash. For other download options visit this page.
You can report bugs @ here.
Using Mastodon? Follow us at floss.social/@debugpoint