Linux Mint and CompuLab announced a small enough-pocketable unit called MintBox Mini. It is 3 times smaller than Intel NUC and 5 times smaller than the MintBox.
MintBox Mini Feature Summary
802.11 b/g/n Wifi and Gigabit Ethernet network connectivity
5 USB ports (3xUSB2.0 and 2xUSB3.0)
Input/Output jack for headphones and microphones
MicroSD reader
HDMI sockets for dual monitors/TVs
Powered by AMD A4 6400T
Radeon R3 GPU
4GB RAM and 64GB SSD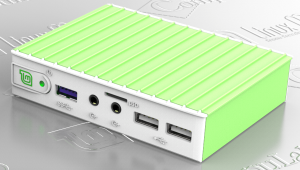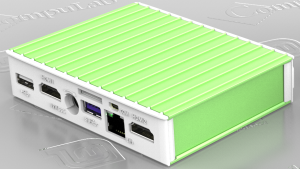 CompuLab priced MintboxMini $295 and it would be available via Amazon US and Amazon Europe. Estimated release date Q2 2015.
For more info on the MintBox Mini visit:
MintBox Mini
---
We bring the latest tech, software news and stuff that matters. Stay in touch via Telegram, Twitter, YouTube, and Facebook and never miss an update!

Subscribe to Blog via Email