Papyrus is a free and open source powerful note manager available for Linux, Windows and Android devices. Papyrus focuses on security while keeping the user interface minimal. Though it comes with sleek UI, it has lots of under the hood features as well.
Features
Usage of notes with a concept of 'paper'
Easy grouping and note management with labels and categories
Touch support
Full-screen feature
Password protection for notes
Backup feature with disk, Dropbox support
Sharing notes with other apps
Encrypted note exchange synchronised via Dropbox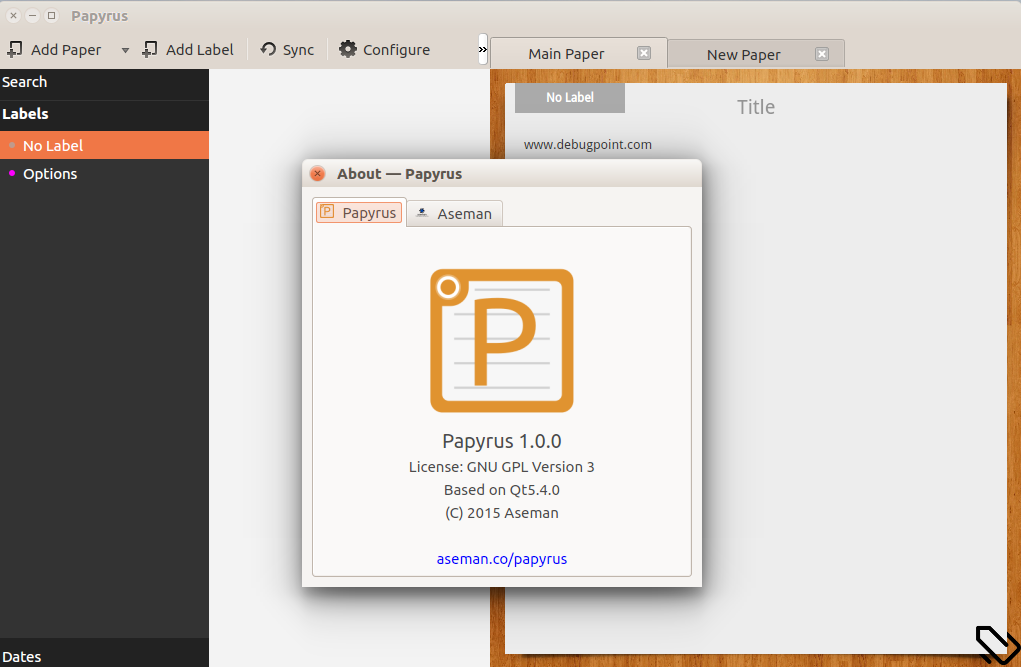 Download and Install
To install Papyrus in Linux Mint, Ubuntu 16.04 LTS (Xenial Xerus) and Ubuntu 17.04 (Zesty Zapus) via terminal, run below commands:
sudo add-apt-repository ppa:aseman/desktop-apps
sudo apt update
sudo apt install papyrus

For other download options including Mac and Windows visit here.
You can follow the development of Papyrus at GitHub.
Using Mastodon? Follow us at floss.social/@debugpoint