Virtualization Made Super Simple Using GNOME Boxes.
GNOME Boxes is an application which makes virtualization super simple. Targeted to entry level users, gnome boxes has managed to eliminate too many configurations and settings changes needed to connect to a remote or virtual machine. There are other virtual machine client available in Linux universe but they are complex and sometimes dedicated to advanced users.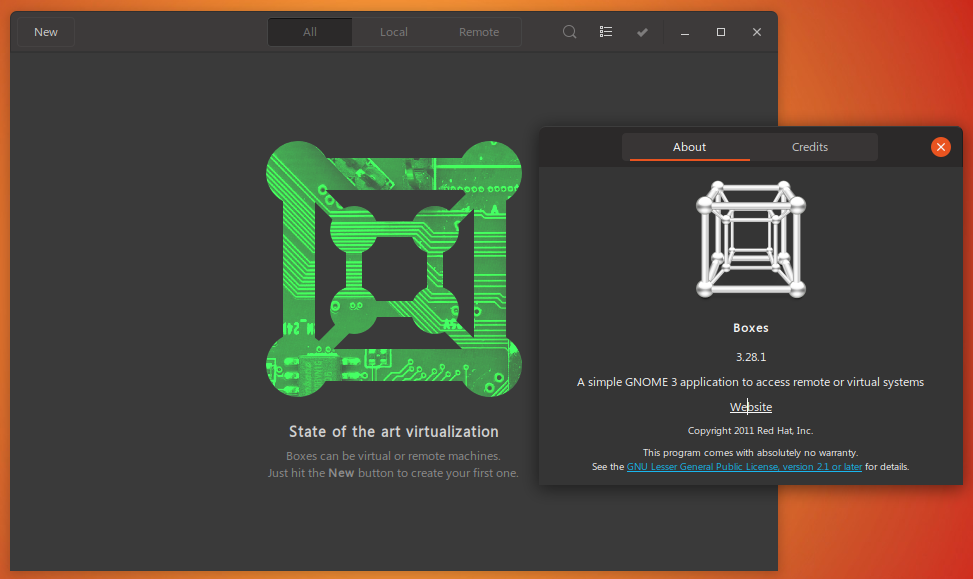 GNOME Boxes, the free and open source app, makes it very easy to connect to remote virtual machines by simplifying the steps. Here are some of its unique features.
Features
Native GNOME App with friendly UI
Easy access to virtual machines
Performance monitor
Create VM from files, remote URL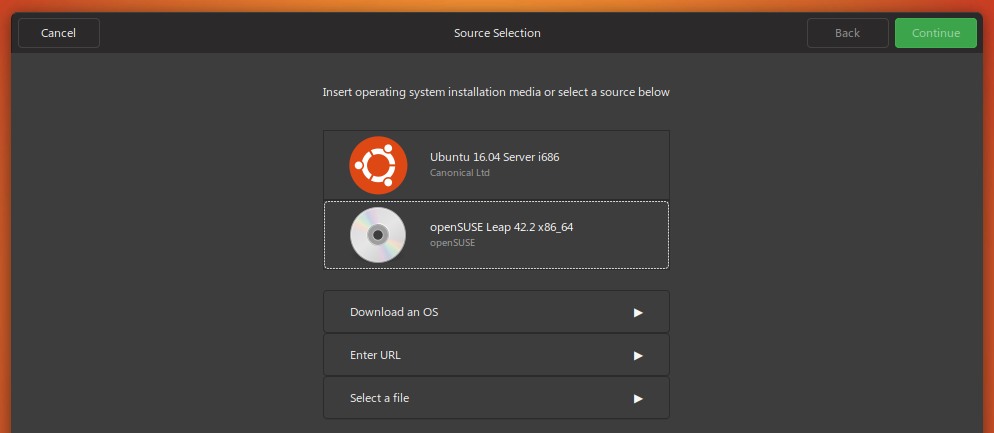 How To Install
GNOME Boxes is a native GNOME app and it is available in GNOME software and also as Flatpak package.
Via Software
To install GNOME Boxes in Ubuntu 16.04, 18.04, 18.10, Linux mint, elementary – open Software and search for "GNOME Boxes".
Select the app from the search result and click install.

Via Flatpak
To install gnome boxes as Flatpak in Linux systems open the flathub store and click install. Make sure your system is enabled as per your OS to install Flatpak packages. You can also follow this guide to enable Ubuntu for Flatpak.
After installation you can find GNOME Boxes in application menu.
Summary
The native GNOME based Boxes really makes the virtualization and connecting to remote machines simple to the basic Linux users.
If you know some similar virtualization app having simple configuration for end users, let us know via comments below.
Some pic credit: Boxes, gnome.org
Using Mastodon? Follow us at floss.social/@debugpoint